When Wolfie was a baby, I had this fantasy of what his little school would look like. And in my mind, it looked like that image above….I can't lie, I think I envisioned it a little bit like an IKEA showroom. Sun drenched windows! Cool wooden play structures! Meatballs for all!! Wellllll, reality isn't quite like what you imagine. I have yet to find a school that looks like the one I daydreamed about….until now. Check out this utterly amazing school in Israel.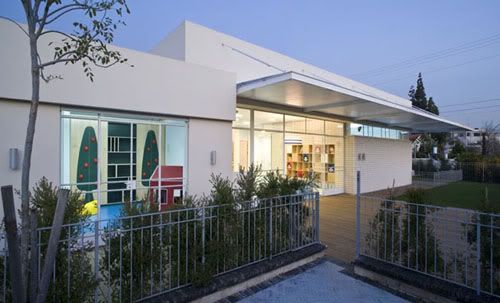 Sure, it looks modern/sleek from the outside, but wait til we go INSIDE…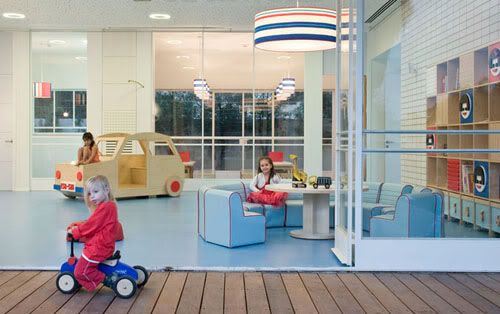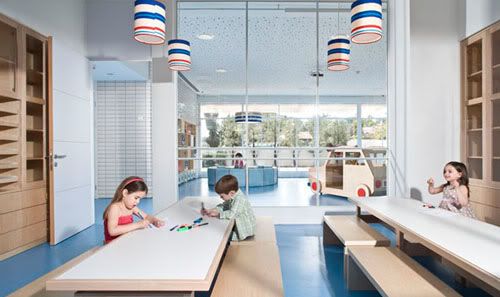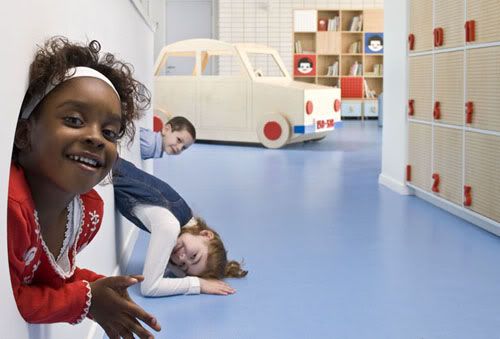 I mean….wow.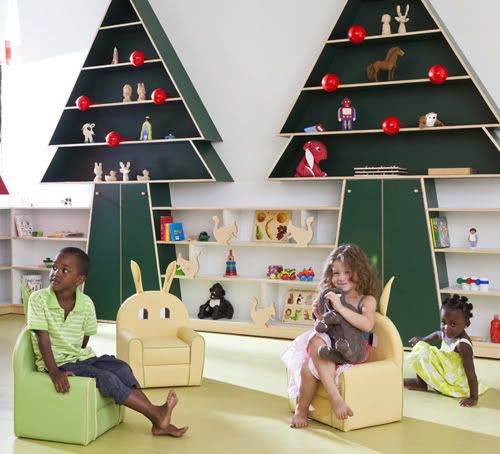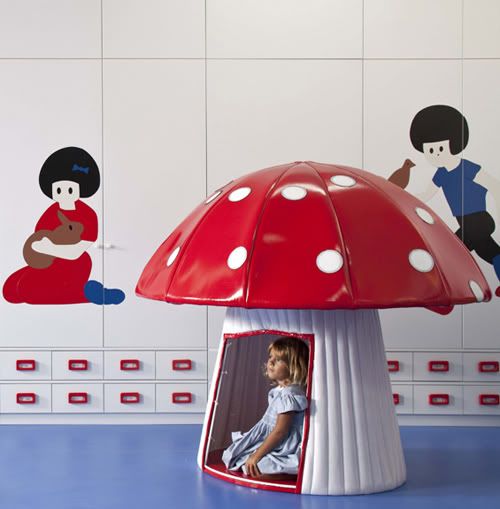 Um, my own personal reading mushroom? Yes please. Tel Aviv-based Lev-Gargir Architects designed this fantastic FANTASTIC kindergarten space. Creating a space plan that was safe, flexible, and had great lighting was needed in addition to being a fun and creative space for children to spend the day in:
"For this project, Lev-Gargir Architects worked with the well-known local children's interior, furniture and toy designer, Sarit Shani Hay, whose details and playful touches in furniture, materials, colors and accessories express an understated respect for children. Nothing is in your face, aggressively demanding attention. Shani Hay is a graduate of London's Chelsea College of Art and Design."  – Coolhunter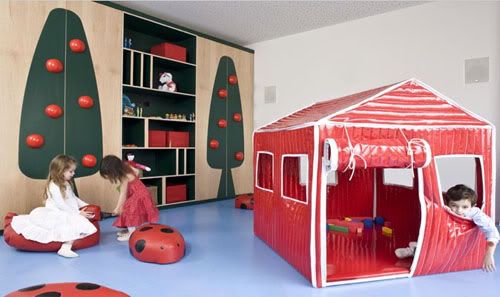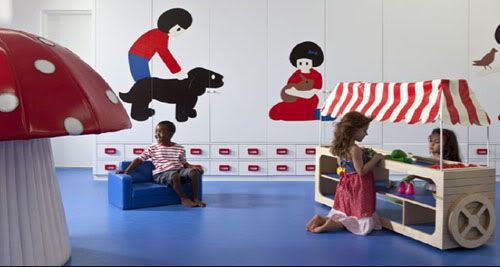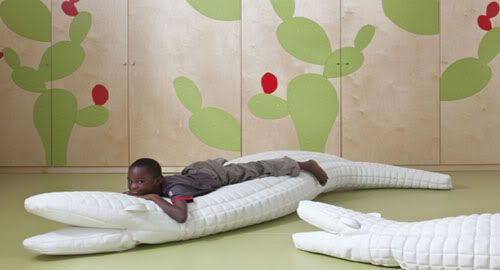 I'm in loooooove. It's so lovely, isn't it? Now before you think I'm utterly superficial, I will say  that beautiful design does not necessarily a great school make. It's the teachers and community that are the corner stone of a Cool School. So while Wolfie's little preschool (and subsequent elementary school ) DIDN'T look like a Swedish masterpiece, they have both been fantastic! We feel really lucky. But hey, a girl can still dream about a whimsical mushroom reading nook, no?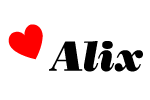 Found via thecoolhunter but also spied in Babiekins Magazine.