I love Cynthia Rowley.  Not only because she does high-style fashion so well, but because she does fashion for everyone just as well.  I loved her ever since she and and her best friend, Ilene Rosenzweig, the former deputy style editor for The New York Times, co-authored the best-selling book, Swell: A Girl's guide to the Good Life in 1999. She's a let's-get-down-to-brass-tacks (but let's do it with a smile) classy kinda lady with a great sense of humor and of course wonderful classic style.
And she's taken all of that with a giggle and a pinch of fairy dust to Toys R Us with her dandy and very wearable line of childrens clothing called Hooray. Hooray indeed for wonderful fun clothes at great prices.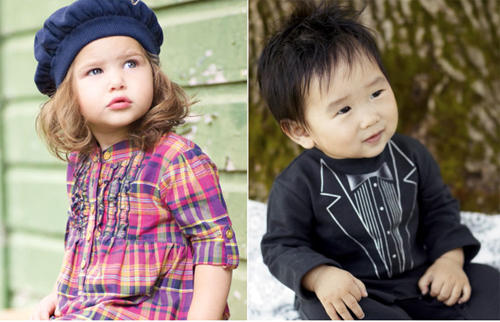 Cynthia, I love what you do with gingham. With Summer closer than we think, this is the perfect outfit for a sunny day in June.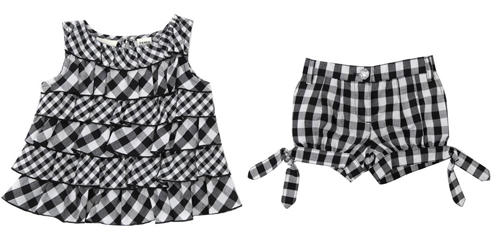 And oh my word–you can just see a hint of the ruffles on this brown gingham romper. FIE, Cynthia! That is pure Stink-town!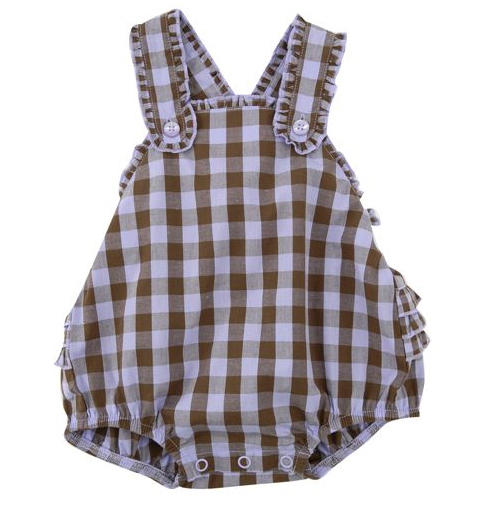 And then there is this little Hipster Heidi top that is as sassy as those Audrey Hepburn training capris.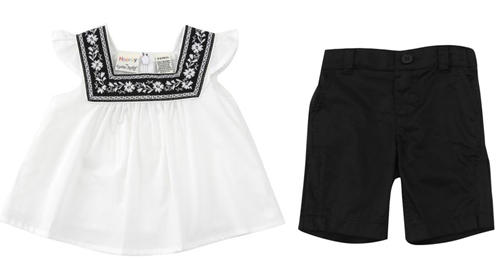 I love a good cozy knit dress, but this wonderful pattern adds a great and easy wearing level of detail that makes this sweet little fuschia dress a must purchase.
But first of course I must purchase this little ensemble below.  I'm a sucker for seersucker and I'm not even going to tell you what a Peter Pan collar does to me! And I'm all over the overalls too!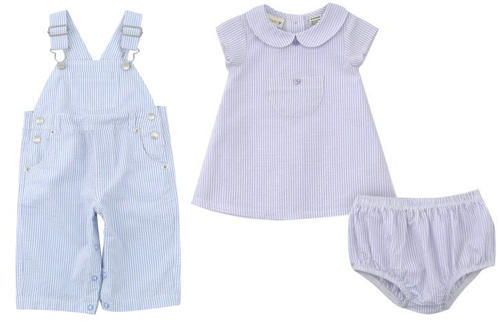 Let your child get in touch with his inner prep with this navy polo and perfect little shorts. Madras, oh how I adore you!
And tallyho with these horseshoe pants. Your little one will be ready to stomp the divots with these pants.
Now, excuse me as hustle off to Babies-R-Us to pick up a diaper genie refill and some high fashion goodies!