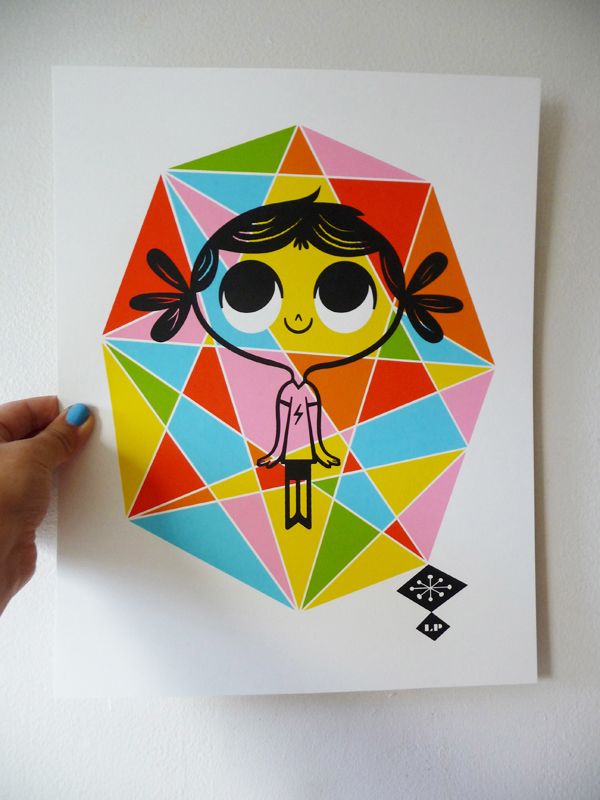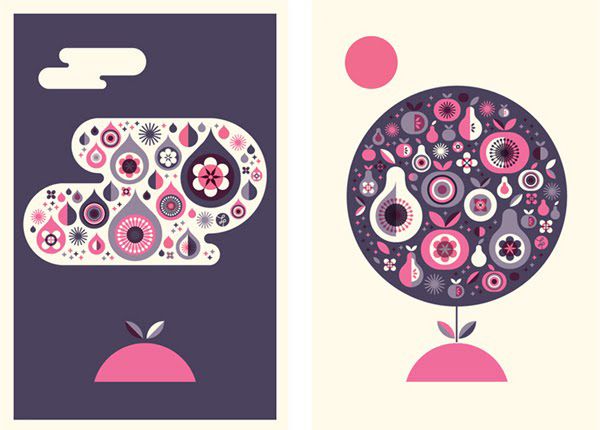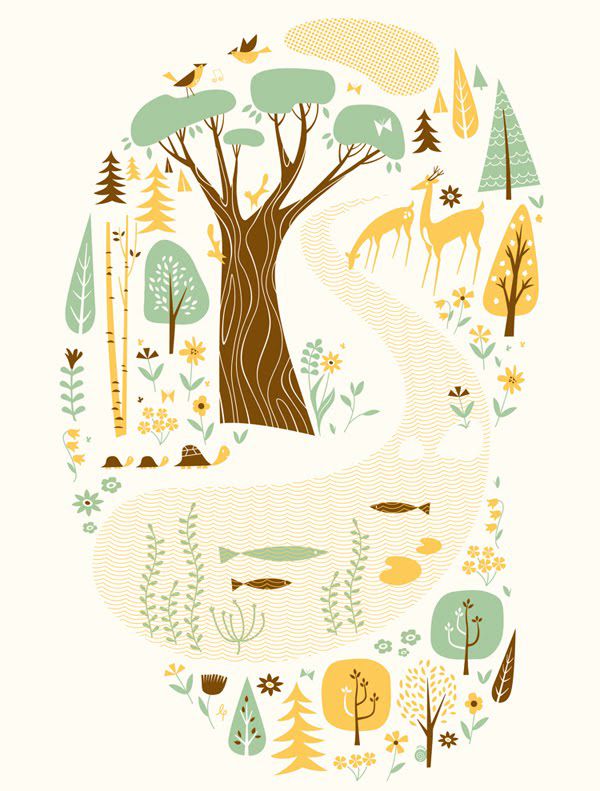 I know. The word magical. It's kind of over used in the blogging world. But truly? These illustrations are magical. Part whimsical. Part sophisticated. Totally vintage-inspired yet somehow utterly modern. Can you tell I love them? Yes I do. But just who are the masterminds behind this fabulous work??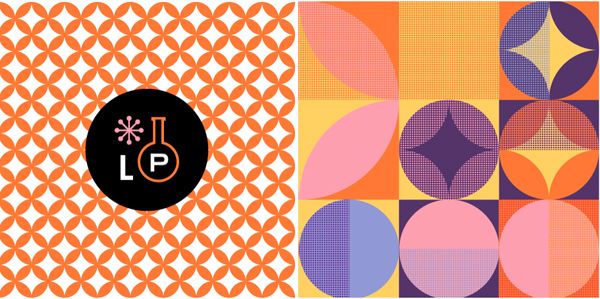 Meet Ryan Meis & Sarah Labieniec. Also known as, Lab Partners.

This awesome husband and wife duo are the brains behind Lab Partners (aka LP) and the most wonderful, fantastical illustrations you've ever seen. Ryan and I worked together at Goodby and I can tell you for certain he is one of the nicest, coolest guys you could ever hope to meet. We had lunch a few weeks ago and I finally got to meet Sarah too and she is not only adorable but every bit as awesome as her partner in crime—I think I could have sat with them all day trading silly stories.
So who are these lovely people? Well, Sarah originally hails from Connecticut where she grew up dreaming about being a Zoologist/Disney animator (my kinda girl!).  Sarah has previously worked as a designer at Berkeley agency Tomorrow Partners and you probably have seen some of her exquisite letterpress work for hip stationer Hello!Lucky. Ryan was born in Tokyo and grew up all over the world—living in places like Germany, Hawaii and Texas. He's also worked as a designer/art director  here in San Francisco, which was how we originally met.
Thanks to their generosity, I am now the proud owner of a nifty selection of LP prints, and they're all SO GOOD I just had to share them with you. They have two cool new series I think you guys will love!
1. All Together Now. This is a music inspired series that is colorful and vibrant and would look fantastic in a children's room or simply a playful home. There are five little merry musicians to chose from!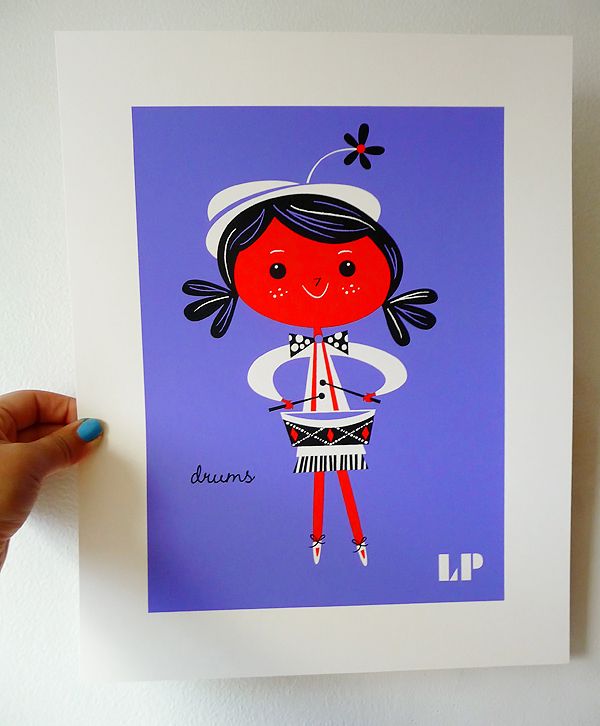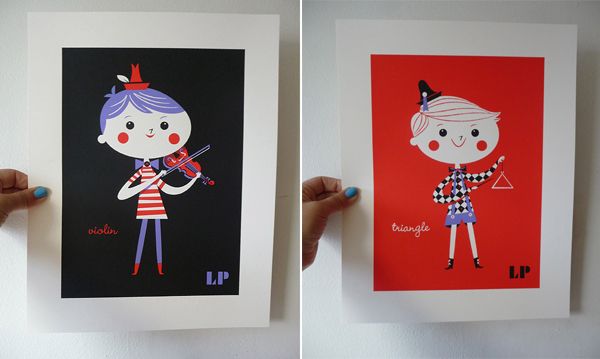 2. California Gold. This is a really incredible collection. The large prints are done in black and white with a fabulous gold metallic ink that looks gorgeous. The series is an homage to the many natural wonders of California. The best part? 5% of all sales are donated to the California Nature Conservancy. I love this. Super chic and sophisticated.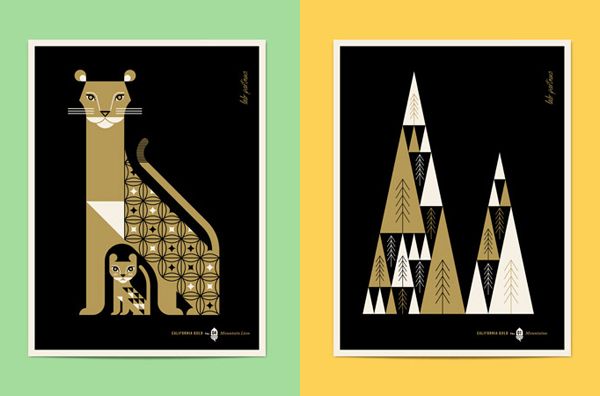 3. Hunt & Gather. This is an older series, but was so popular they have re-released them. Each pretty little letterpress piece is inspired by the thrill of treasure seeking at flea markets and all the fabulous oddities found in between. I just adore these shoes…but every piece is really fun.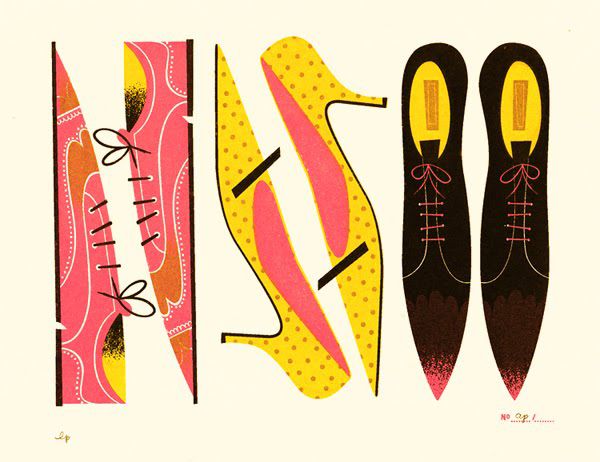 See? Aren't they awesome??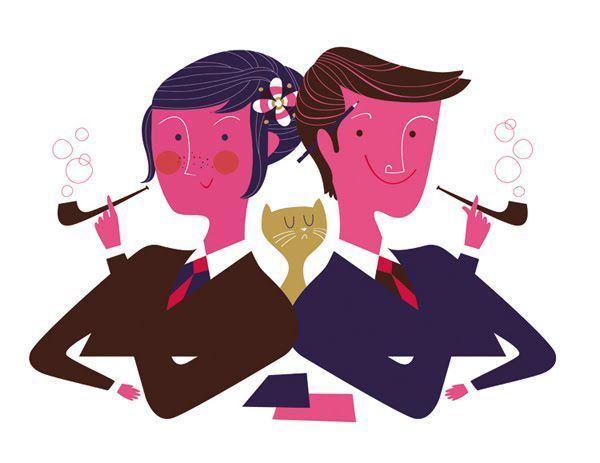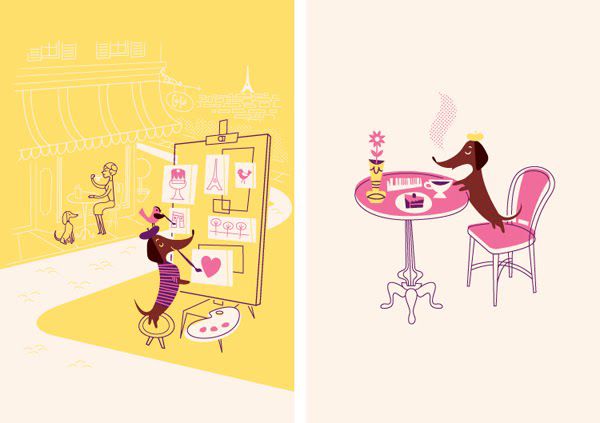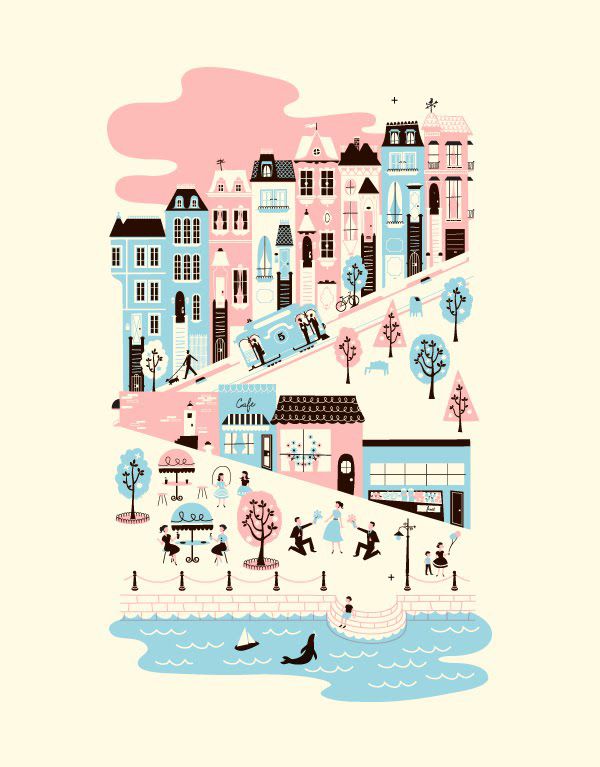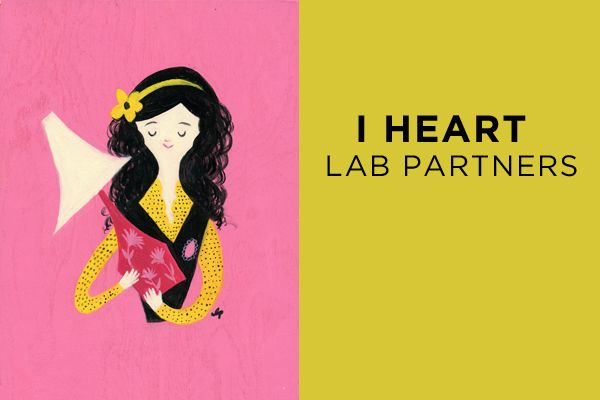 Which is your favorite? The playful little violin player? The sleek mountain lion? Hmmm. So tempting to get THEM ALL. You'll definitely want to visit their site. And you'll DEFINITELY want to order a print from their shop. They are simply gorgeous! Thanks so much Sarah & Ryan for letting me share a little bit of your magical world with everyone! I'm looking forward to our next lunch date and trading more kooky cat stories. {And O'Malley says ME-ROW!}