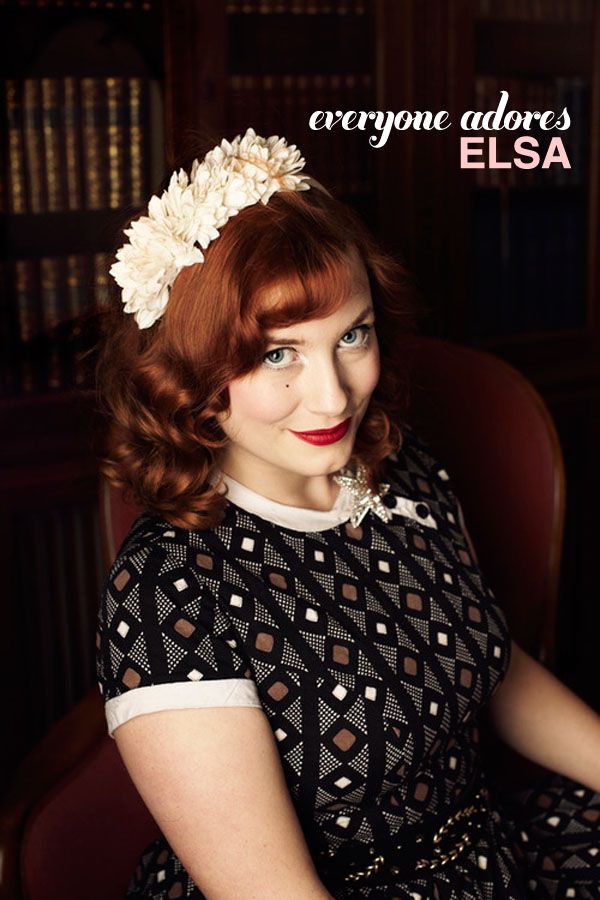 I've been a fan of Elsa Billgren since I first tripped across her blog for Elle Sweden a few years ago or so and became addicted to pretty pretty posts and stunning wardrobe.
You must admit that she has the most amazing dresses (and she only wears dresses, mind you…)Â  I guess that is what happens when you do PR for one of the best vintage shops in Sweden, Beyond Retro.
How awesome are her dresses? Well, look below…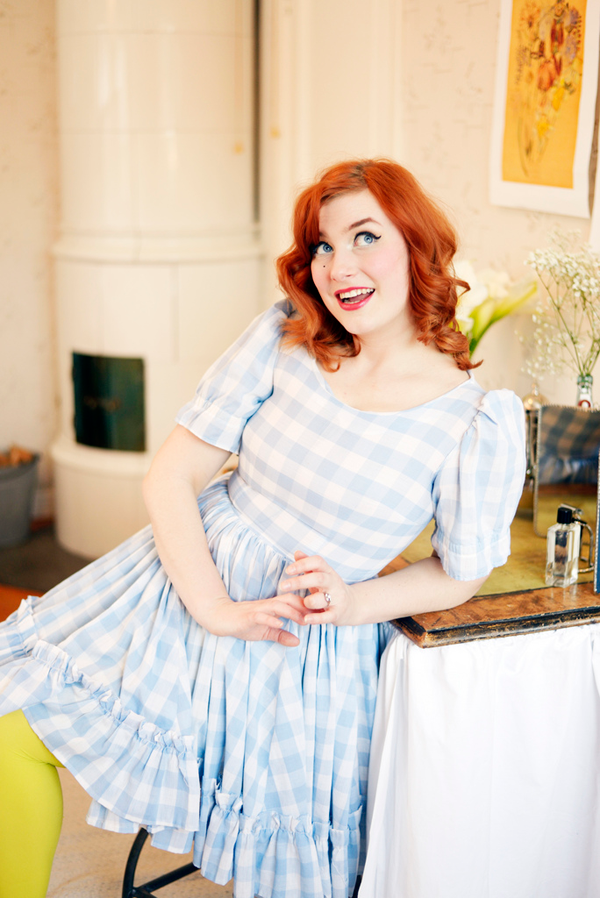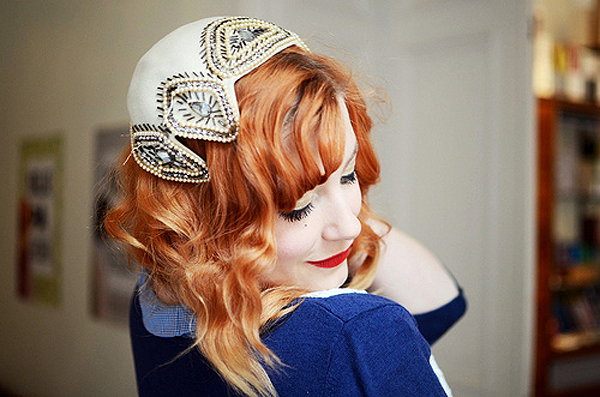 I mean, did you see that hat? I KNOW!
Her blog is some of the best eye candy around. And you all know my complete obsession with all things Swedish, so that just makes the eye candy even TASTIER!
And half of her posts are these sweet little vignettes into her life. Her days seem to often include picnic lunches with champagne. On a Tuesday.  What is there not to love about that?
Seriously, I love this girl and her tipsy giddiness!
She has a great joy for life that is easily one of the most charming things ever!
And her pad is of course so adorable. Did you see the pink piano? And the pretty vintage dress on the wall.
It might be hard to because all you can see are HER gorgeous dresses! Including this sweet polka dotty friend…
Going into her sweet world of beautiful vintage fashion and Swedish life is a perfect stress release.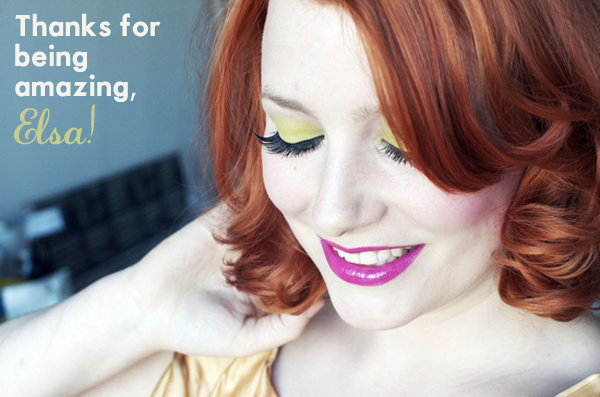 Who is your style icon?