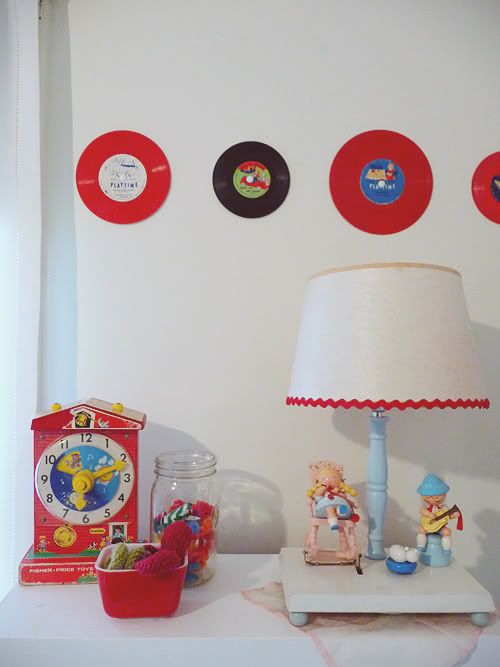 As a self-proclaimed expert on all things vintage (or as the hubs would claim, "a know-it-all". *sigh*), I love when I discover new things! A toy that I'd forgotten about, a unique item that I'd never seen before, or better yet finding out some new information about an item I have always loved. Take that little lamp in the photo above, for instance. It's cute, huh! I had one as a child and I think they're pretty darn adorable. Wait….let's take a little closer look: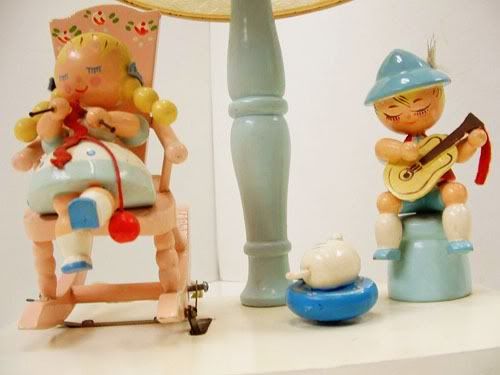 Soooo cute, right? The little boy playing the guitar while the little girl is knitting? Amazing! (By the way, that little white blob that looks like those rock things people use in curling is actually a kitten. And yes, this is a photo from Dottie's little girl's nursery. SO perfect!) I love it. I know some folks think these lamps can veer on the kitschy side (*gasp!*) but I find their storybook style super duper charming.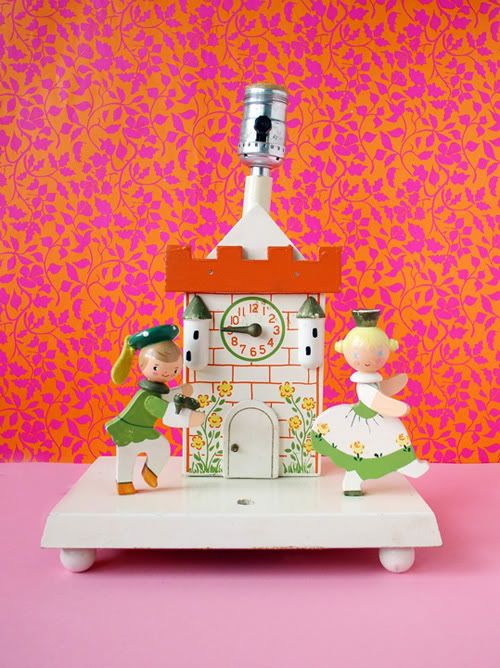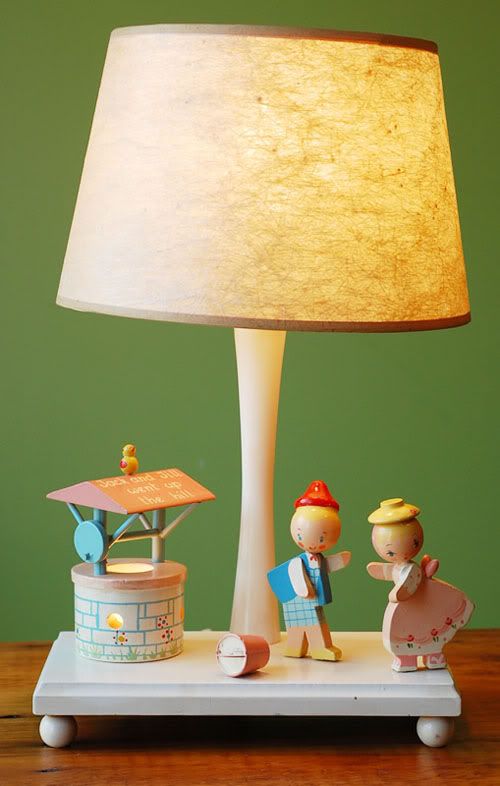 Yes the little well on that last one (Jack & Jill, doncha know) lights up!
Images: Kitsch Cafe and Fresh Vintage Style
I'm pleased to tell you that these little treasures have a name. And maybe you already knew this (to which I say, "How come you never told me??" hee). Irmi Nursery Originals. Remember this people, as there will be a quiz later. The creators of these whimsical treats were a lovely German couple named Fred and Irmi Bering. In addition to hand-painted wooden lamps they made wall hangings, light switch plates, nursery mobiles and more. They were produced in the 1950s thru 1971 (when they sold the company). The characters are often taken straight from the pages of nursery rhymes or fairytales and each lamp usually offers a little extra bonus—a music box, a little additional "light up" feature etc. Fred and Irmi were generous spirits and in 2004 donated $2 million to Danbury hospital. You can read a bit more about their story here.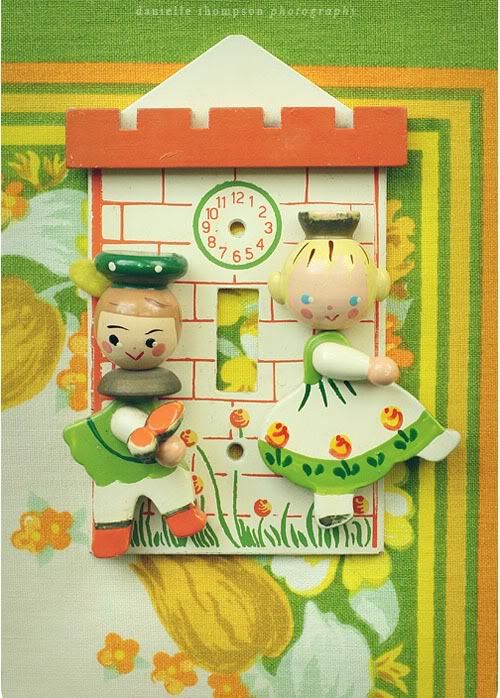 Image: Thompson Family Life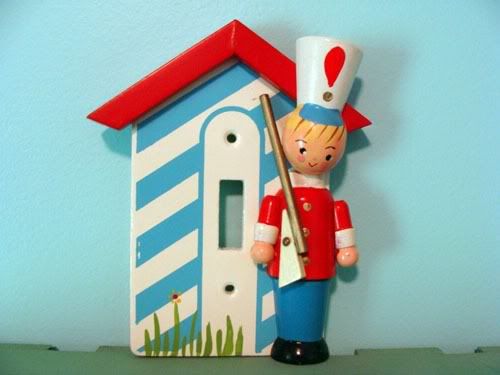 Image: SkyBlueCrayons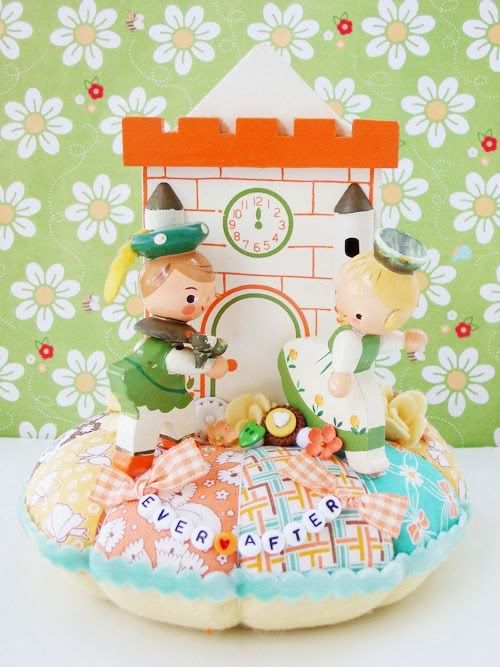 Image: Creative Breathing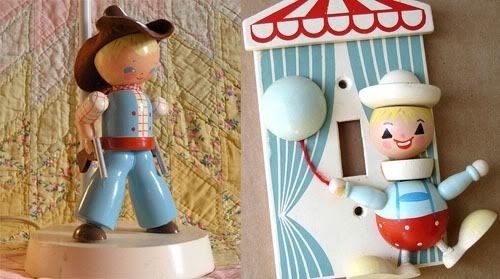 Image: Sweet Lily Studio and ElecticaMiami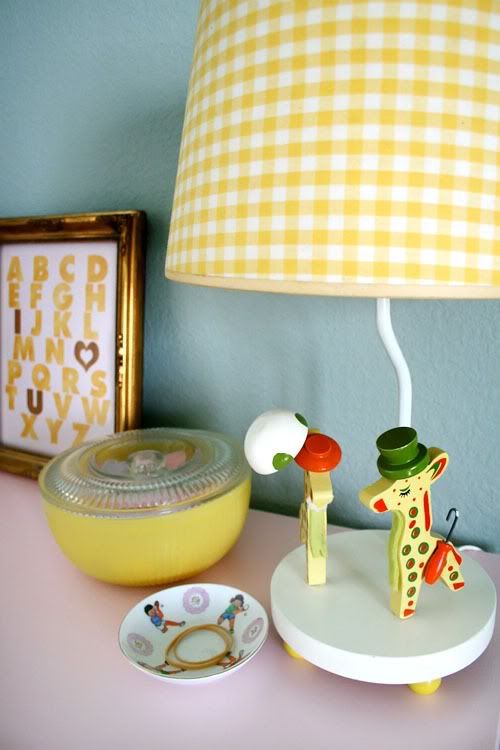 I'm sorry, but animals with hats are simply the best thing EVER.
Image: ex.libris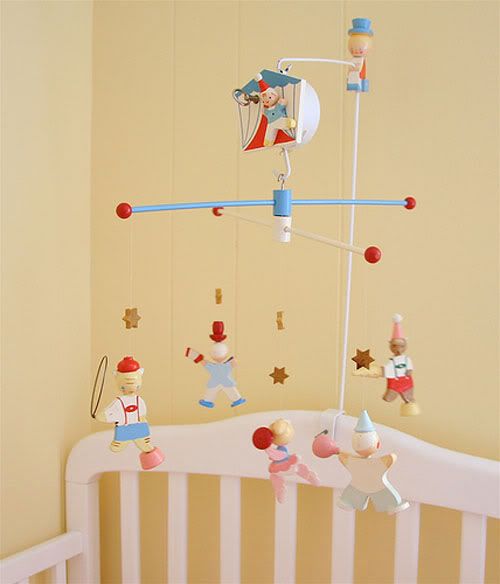 Yes, that little guys are wearing LEDERHOSEN! Sweet!
Image: Circus Peanut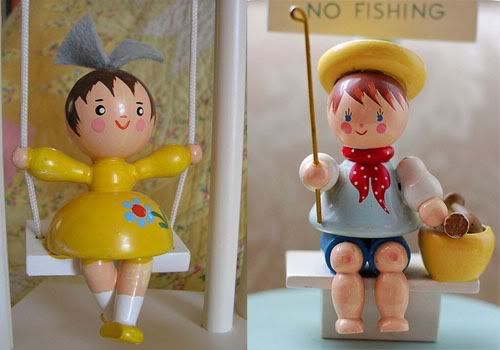 Image: Sweet Lily Studio and Going Sew Crazy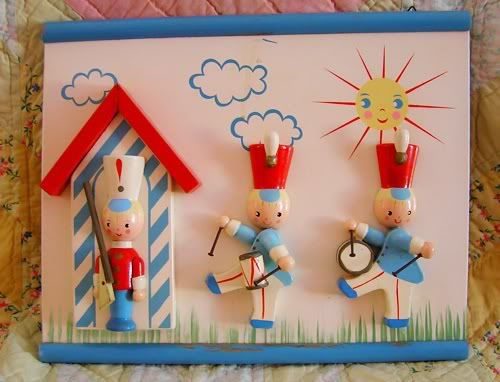 Image: Sweet Lily Studio (only $15 in their Etsy shop!)
Are you dying yet? I can't even begin to tell you how hard it was to just pick a few of these. The good news is, you can snap up your own on ebay or Etsy. Simply search for….what was that name again class? "IRMI!" Bravo!
Modern Kiddo Buying Tips: These lamps typically sell for $20-60. If you're paying $65+ it better be in pristine condition OR crazy cute (aka I wanna see at least TWO giraffe's wearing top hats, mmkay?). Don't be scared off by an ugly lamp shade. Many will have lost their original shades, and buying a new one (or embellishing it with pom poms or ric-a-rack) is pretty easy! Don't forget, not everyone knows they are called  "Irmi" lamps, so get creative and search for "Nursery Originals" "Nursery Plastics" "Vintage Wooden Lamp" etc. when browsing ebay/etsy! Happy hunting!