Every now and then, you see a kid's clothing line that you really wish came in your size.  And I found a real winner in Llum.
"Llum" (pronounced "loom") is the Catalan word for light: the pure, creative energy in every child—the glow of personality and individual style.   According to Amanda Reichert, the designer:
"Llum clothing is made for play, but still very much dressed.  It moves effortlessly from the sandbox, to the ice cream truck, to the main event with plenty of style and no fuss.  Reversible, adjustable, and interchangeable pieces extend wear and enjoyment. Our palette is inspired by the interplay of earth and sun, in colors, subdued or flamboyant.  We strive to create harmony through comfort and simplicity.  We believe in the creative and sustaining light within every child, and in clothes that allow children simply to be, beautifully. "
Beautifully put Amanda–now would you please make the following items in my size? Like the wonderful Colorshift dress?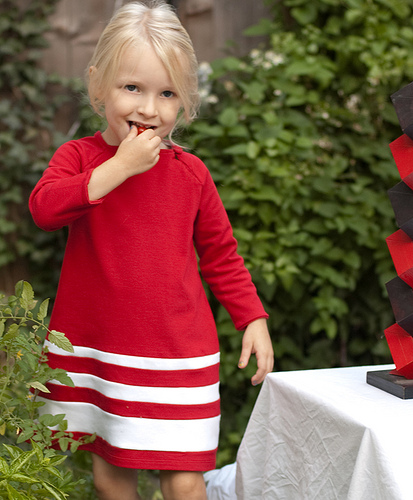 And it never hurts to add a skirt!  Particularly if they were as cute as this one!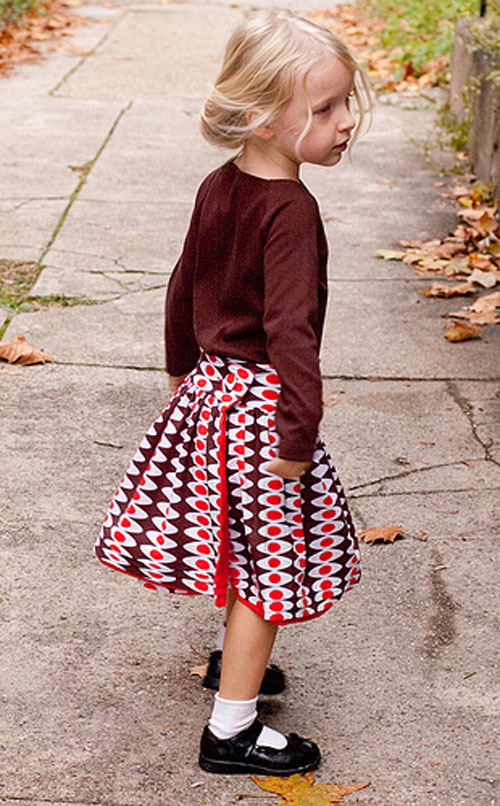 I love a well placed ruffle. Amanda, you are killing with all the ruffly goodness of your Bertoia dress.
But my heart belongs to the Miro dress.  How can I not love it with that pop of color with the button? I mean, RILLY?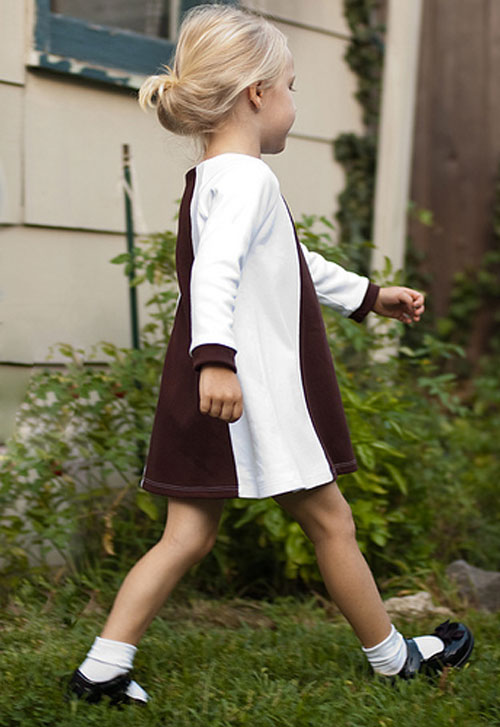 So fresh and wearable and really, Amanda, can't you make one in lady size? C'mon!
You can purchase Llum at UrbanBabyRunway.com. They are currently having a sale on many of these dressies too!