Image: the Murmuring Cottage
I can't help it. I'm a big fan of New Year's resolutions.  It always feels so good to turn over  a new leaf.  Perhaps it is my optimistic mind set, but I can't help myself!  Last year was a year full of a lot of change and adventure and travel, so this year I'd like to plan on changes closer to home and that focus on fun.
I like to keep my New Year's Resolutions to three. No more, no less… And here they are!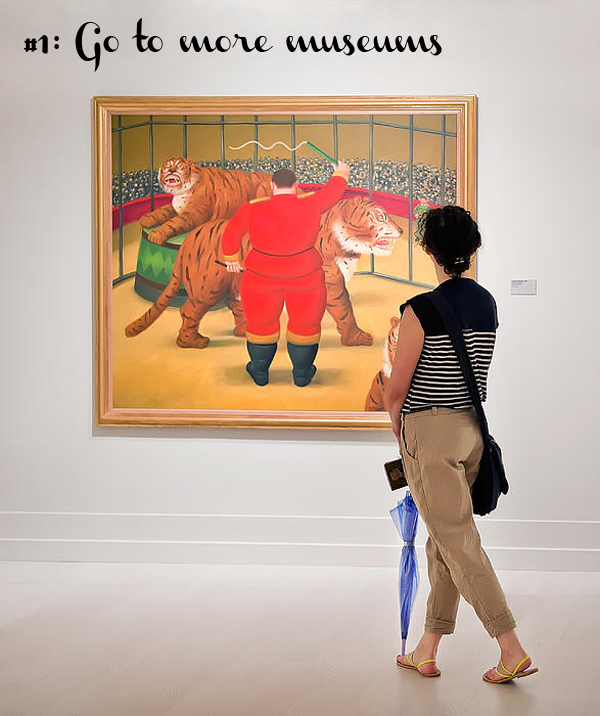 Image: Fine Art America
I love museums. I guess we all do, right? I went to a pre-school where art history was a focus and I remember my young love of Miro and Van Gogh, which continued throughout my childhood and even led me to major in art history in college.  I even worked in a museum for awhile and planned on a career in museums until I finished my masters degree and moved on to SF and started doing PR. For some reason I've haven't made much of a commitment to going to museums and I miss it.  When I worked at CBS, I was within walking distance of five major museums. Although I always had this dream of taking a long lunch and checking one of them out, for the eight years I worked there, I didn't go to a single one.  And that broke my heart.  But not this year.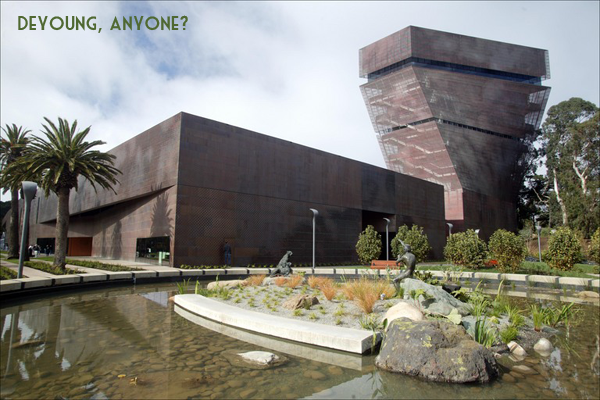 This year I'm going to try to rekindle my love of museums by feeding the beast and actually going to museums–once a month and making it a priority.  I'm so lucky to live near several world-class museums that have new exhibits every few months.  Like the De Young, SFMOMA, and the Legion of Honor to name a few. There is also the new Walt Disney Family Museum, which I'm particularly excited to check out.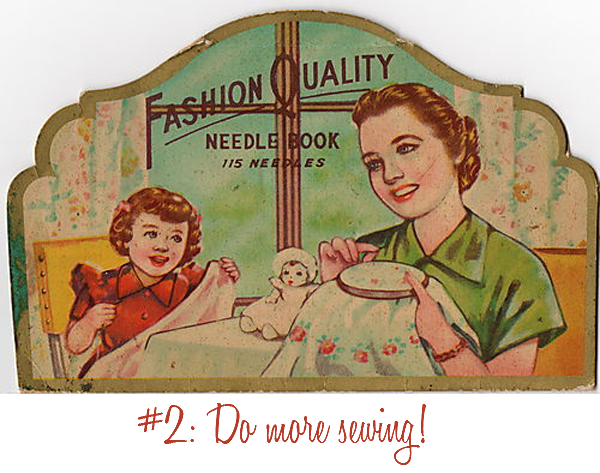 It saddens me that I have not made as much time as I'd like for something that makes me so happy.  I don't know why. I think it is because I get so overwhelmed at doing the project and believe that I need a whole day with nothing to do and then I remember that no one sews that way and if I just do a half hour a day of something I could actually make a difference and really make progress sewing!
So, what is different this year is that I'm going to actually START and FINISH some of these projects!  Oh and I have plans, folks. Glorious plans.  Like making those little shirts for the Peach! And finishing a quilt for her room that I started last year.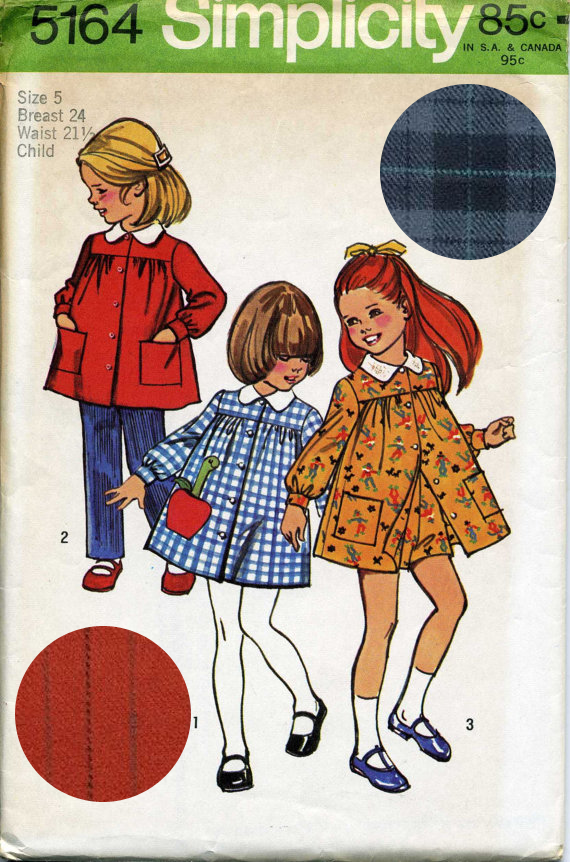 I received Gertie's Book for Better Sewing this Christmas and spent hours over the holidays pouring over the pictures and reading it like a novel.  It is a very inspiring book and full of information I surprisingly already knew.  And I spent a lot of time wanting to make THIS dress. I have a bit of an obsession with shirt dresses.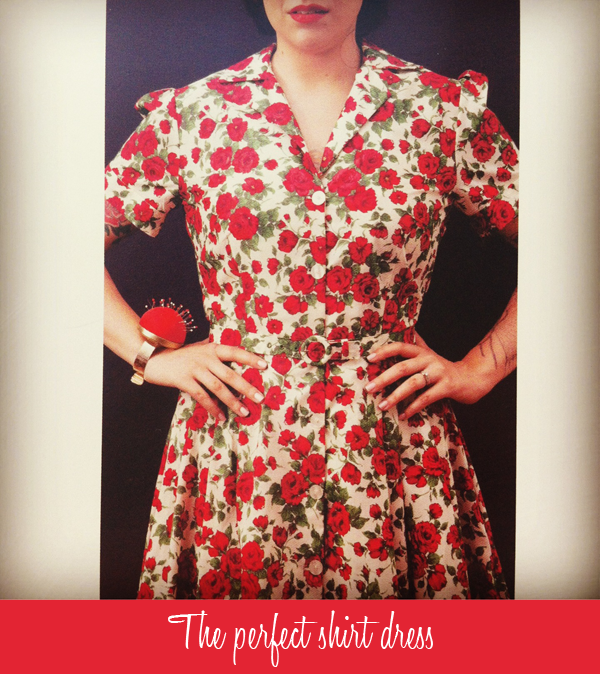 My goal is to make AT LEAST one version of this dress.  And I hope to do it by doing something crafty for a half hour a day if possible.
Speaking of dresses…

Image: Kelly Go Lightly
I have so many darling vintage dresses thanks to years of hunting estate sales, flea markets, Ebay, Etsy and vintage shops. They deserve to see the light of day instead of growing cold and bitter in the recesses of my closet.  See… I have 'em!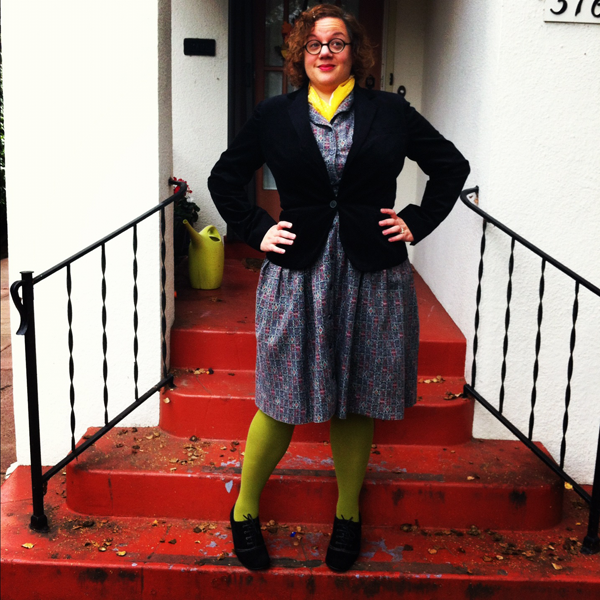 So, I am going to try to get them out. I don't know where I got the idea that being super comfy means having to pull on jeans or pants.  A dress is actually super comfy and makes me feel so much better than my black yoga pants and ratty black t-shirts.  I'm not saying that that look isn't comfy and necessary at times, but why not pull on a nice dress on the weekends for errands?
I'd like to wear at least one dress a week. And maybe even some dresses I've made from vintage patterns or that wonderful shirt dress pattern you see above that I am completely gaga for.  Now that would be killing two birds with one stone!
So, that is my year.  I like to think of these not so much as resolutions but things to remember that I love—and to stop putting off doing!
Sometimes actual resolutions are too much to even take on. Sometimes, just a word can capture the mindset or goal or bigger thing you want to accomplish. My friend Mary and I have been doing that for 15 years.  Past years' words have included: libertine, floss, hammer, enjoy, baby, and bridge.
How do you feel about resolutions? Have you ever tried the one word mantra?