Due to the Peach's love of trains, I seriously thought about doing a train theme for her upcoming party. Â It is one of the most popular party themes out there for good reason–it is adorable, charming and fun for kids. Â And I've seen a lot of train parties. Â And Thomas the Tank Engine.
But this one that Alix hipped me to from the blog Sweetsindeed.com just took train party idea to eleven.
What makes this train party so totally charming is the vintage nod to Lionel trains. Â  My Dad grew up on Lionel trains and they were a huge part of my childhood for every Christmas.
How much do I love orange and blue together here?
What a great use of the vintage trains, eh?
Boxcars full of great healthy snacks too? And the little straw bales? Adorable! Well played!
So, I'm trying to get stuff together for the Peach's birthday. Â So many little details to iron out. Ugh. Â We'll see…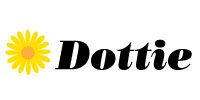 BTW, how many how many children should be invited to a two year olds party? Am I courting disaster by having–gasp–five? Eek? Thoughts, please!