This week's giveaway is a $30 Gift Certificate for MiniMe Paper doll made by artise Hannah Stevenson of Lilly & Thistle Art Studio.
You know we love a good paper doll here at Modern Kiddo!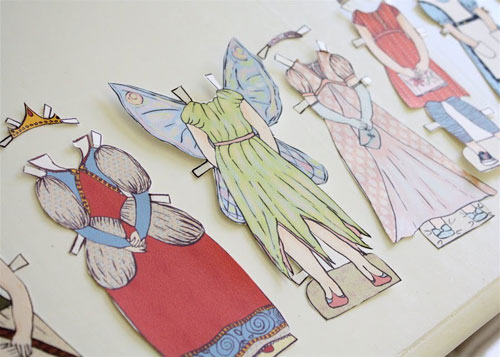 But imagine finding a paper doll that looks like your little girl or boy. Enter Hannah Stevenson, a brilliant and charming artist who decided to bring back the wonders of paper dolls for her own children and has extended the offer to you. She has created beautiful paper dolls with bewitching little dresses that will be played with for hours and hours and hours.
Included in your Standard Paper Doll kit, wrapped gift-ready are the following:
Personalized hand drawn and digitally colored MiniMe doll with name stand(see options under ORDERING INSTRUCTIONS on the side of your screen)
Six adorable outfits (Spring Line)
Amazing reusable adhesive strip so you have the option of playing with or without tabs!
"All About Me" pages (four pages for your favorite girl to fill out and keep as a memento).
A CD with custom doll, outfits and "All About Me" pages for reprinting.
All pages are printed using high quality archival inks on beautiful premium grade textured art paper.***
Paper dolls can be played with, framed, or used in scrap booking. Print them out as many times as you would like!
Or you can splurge for $10 more and get a paper doll that is customized to your daughter's wishes! I don't know if there is anything physically more awesome than this.  Just think of the time I would have been able to save instead of having to draw glasses on all of my paper dolls…
Enter to win this really wonderful giveaway by doing any of the following:
Leave a comment (natch) and tell us about your favorite paper doll memory (if you have one)
Follow us Google Alerts
Follow us on Twitter, @modernkiddo
If you already follow us on twitter, tweet about this giveaway—don't forget to include @modernkiddo in the tweet please!
"Like" this on Facebook (see below!)
And if you do all of them, you will be entered five times. Whoohoo!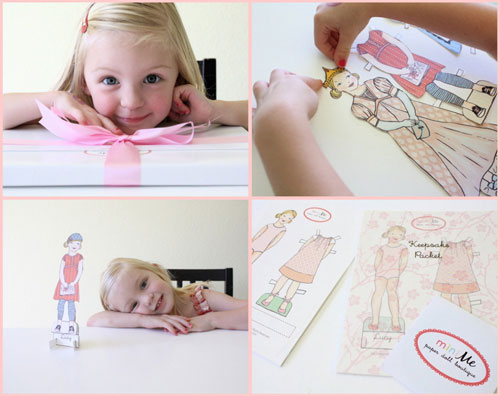 Thanks and good luck!