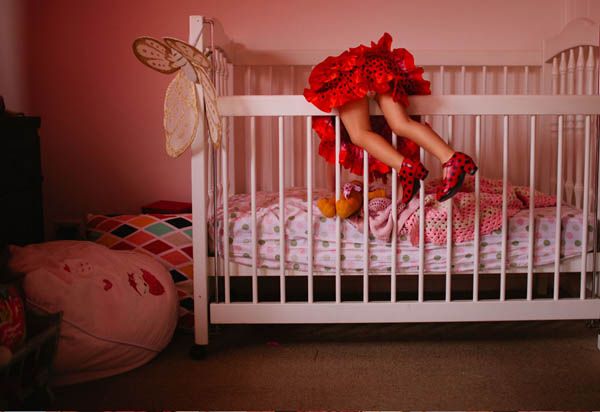 Photographing children can be incredibly rewarding but it's also extremely challenging.
Hailey & Andrew are a talented photographer duo who live in Brisbane, Australia. They have two gorgeous little girls (and one mischievous Great Dane!) and their work just radiates happiness.
The wonderfully sweet Hailey sent me this beautiful 'Mama & Me' shoot with the very lovely Kass and her sweet little girl Paloma. I'm so taken with this shoot! It clearly reflects their personalities and is just so colorful and fun! There's nothing wrong with a more formal style portrait—anything that captures your family and a moment in time is a wonderful thing—BUT I have to say this more editorial style approach is so playful and really captures the SPIRIT of the family!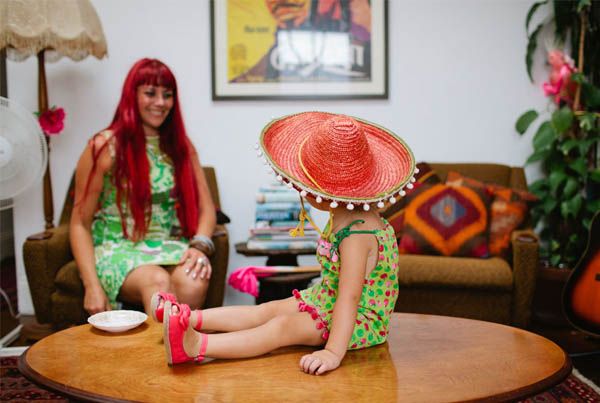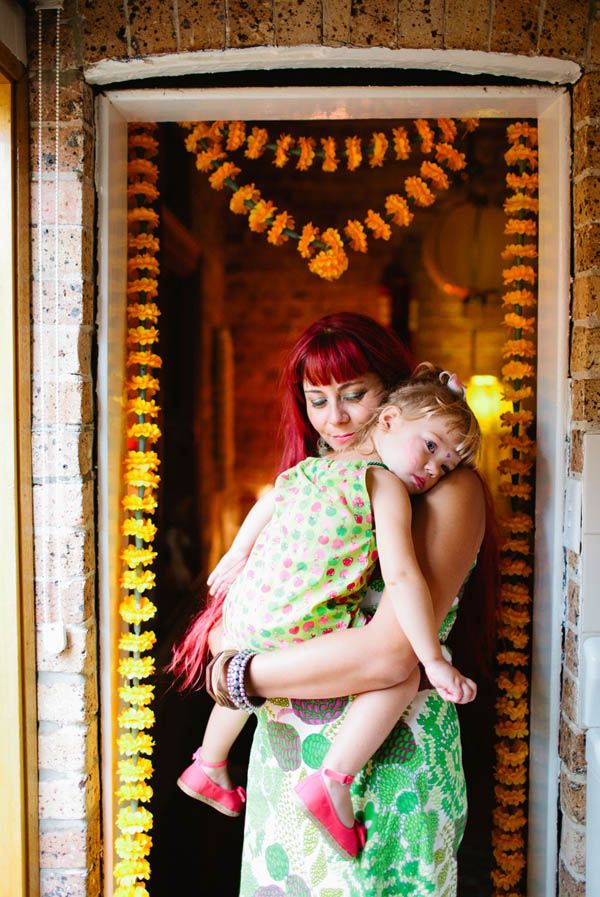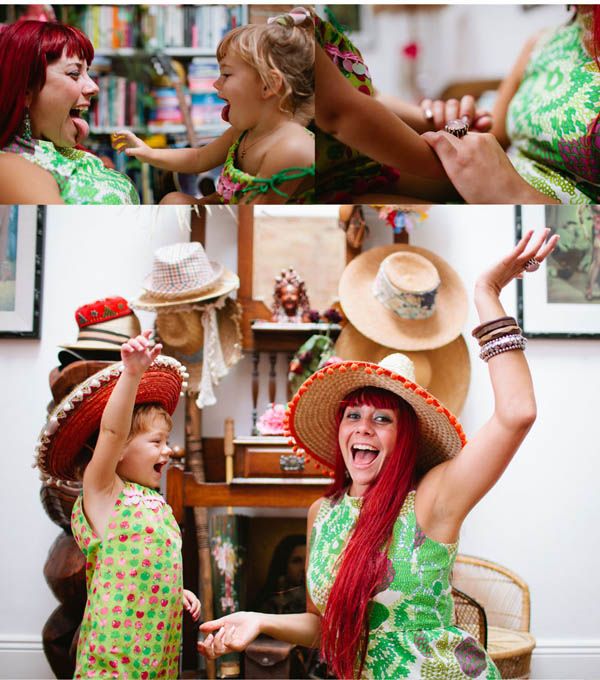 I had a chance to chat with Hailey and asked her if she  enjoyed shooting families (which was probably a dumb question—one look at these photos and you can just see how much fun they had!). Here's what Hailey told me:
"I think there is nothing I like photographing more than families! I am obsessed with capturing parents enjoying their kids and kids enjoying their parents or siblings. It makes my soul leap eveytime I get these types of images. It is definitely easier to get two people to engage really well with each other but I really love the challenge of seeing a whole family engaged and delighted in one photo. It is something I love to chase!

I feel like the images of a child alone are lovely but to be honest, they don't excite me as as much personally [as family photos] because it is the joyful connections between loved ones that really makes me happy!"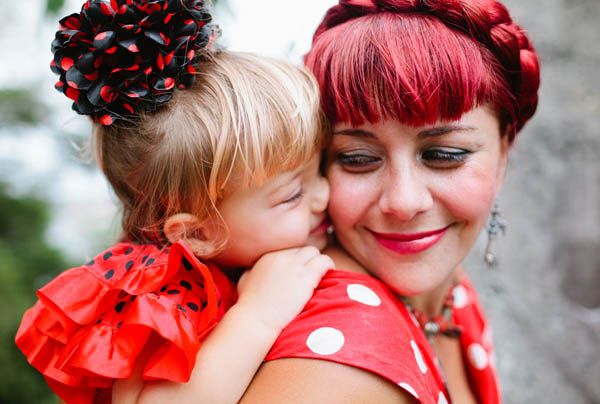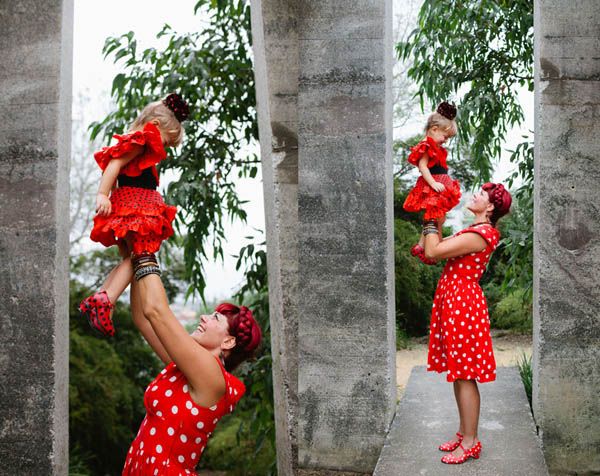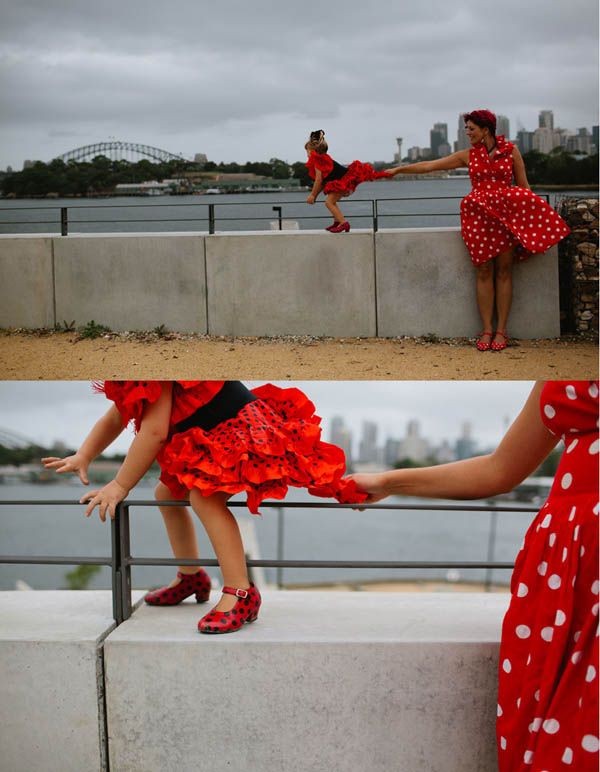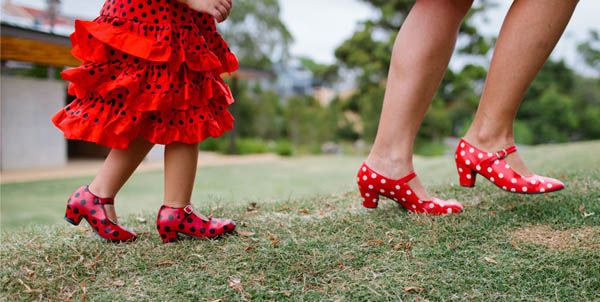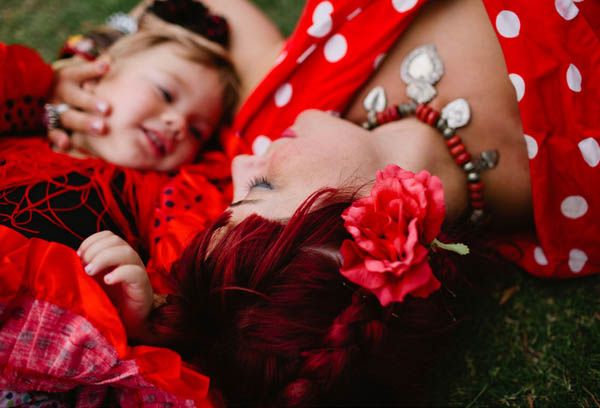 Um, the polka dot flamenco shoes?? The matching dresses?? HOW AMAZING! I think Hailey said it best, "Our job is to capture joy and fun moments in peoples lives through photography and film…and family photography is the best kind of fun. Kids make everything very exciting and unpredictable and oh so hilarious!"
This really makes me want to do a fun photo shoot with Greg and Wolfie. We take tons of pictures of Wolfie. And we have photos of me and Wolfie….and of Greg and Wolfie….but really hardly any of the three of us. Formal portraits are great, but there is something about this more free form shooting that just captures the laughter and life of each family so perfectly. Have you ever done a more editorial style photo shoot? Would you ever?
By the way, If you are interested in having your own portrait session but bummed because Hailey lives allll the way in Australia, YOU'RE IN LUCK! Â Hailey and Andrew are going to be in the states this summer! Here's their travel schedule:
Melbourne 20-25th April
Newcastle 28th April – 4th May
New York 9th – 15th June
Los Angeles 19th – 24th June
Sydney Mid to late July.
You can reach them via their site. Thank you Hailey for sharing these wonderful photos!!