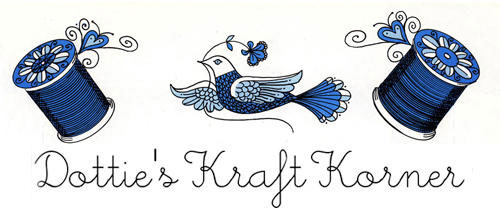 As a little mental health break in the middle of a super stressy day at work, I like to take an online stroll through the aisles of my favorite fabric stores with visions of sweet and easy sundresses for my little Peach.
Earlier this week I made my usual first stop is my tried and true favorite, ReproDepot only to see this sign: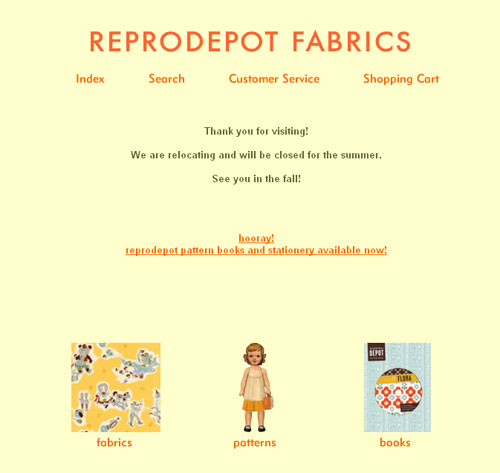 SAY WHA???
Well, after weeping into my keyboard for a few minutes, I remembered that there are other wonderful online fabric stores out there. Don't get me wrong–I love me a stroll through Joann's and Beverly's but sometimes I want to spread my wings and look at those harder to find fabrics by amazing designers that you can usually find in smaller independent boutique stores like the wonderous Purl in Soho or Bolt in Portland.  Here are my top online fabric stores:
Alewives Fabrics is a wonderful gem of a store that I would be my first stop on my road trip through Maine (next stop: to get a lobster roll on the way.)
Make sure to check out the Alewives favorites.  I particularly love their fat quarter selections–great combos that would be so utterly divine as a little dress or pair of pants.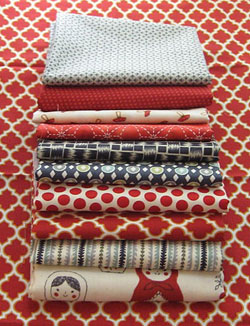 This is one bar I never mind bellying up to! The Fabric Bar!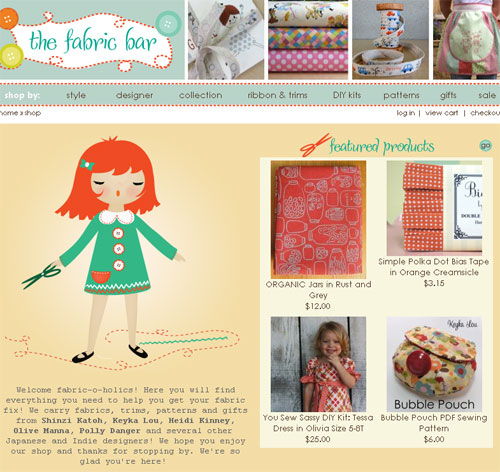 Beautifully curated fabric and some amazingly clever DIY kits such as this You Sew Sassy Tessa Dress in Olivia. Damn, that's genius.  And she has some brilliant and very hard to find designer fabrics as well as a swell selection of fabulous twills that would just pop even a store-bought outfit up to eleven. And pssst… there's even a sales section that is chockablock with good sales right now. Sweet!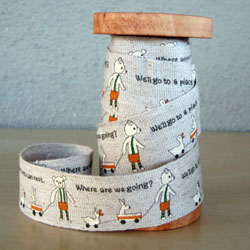 Sew Mama Sew is one of my favorites, just for the name alone.
But the site also offers some brilliant patterns and much needed tutorials such as this one focusing on what all those different feet for your sewing machine are for.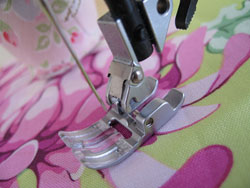 And blessings of blessings–they even have an online forum of like minded sewing ladies getting help on some of the most popular patterns around.
When I'm craving Japanese (fabric that is) I head over straight to Superbuzzy.

Oh, this site kills me.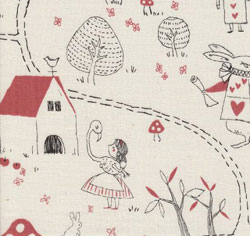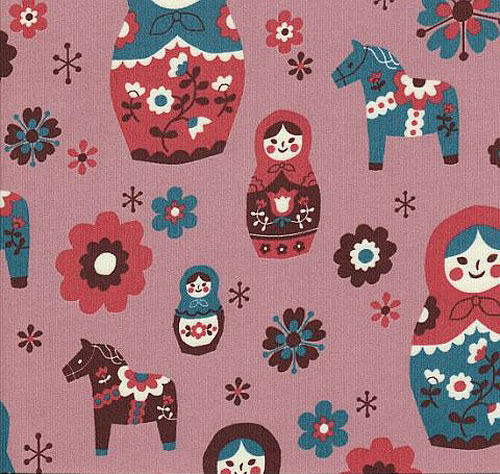 It has seven different matryoshka doll patterned fabrics. Seven! Unbelievable. You come for the fabric but stay for all the other goodies like the Zakka & gifts section. like the ecrulat sewing kit. Bookmark this page for stocking stuffers–you'll thank me later.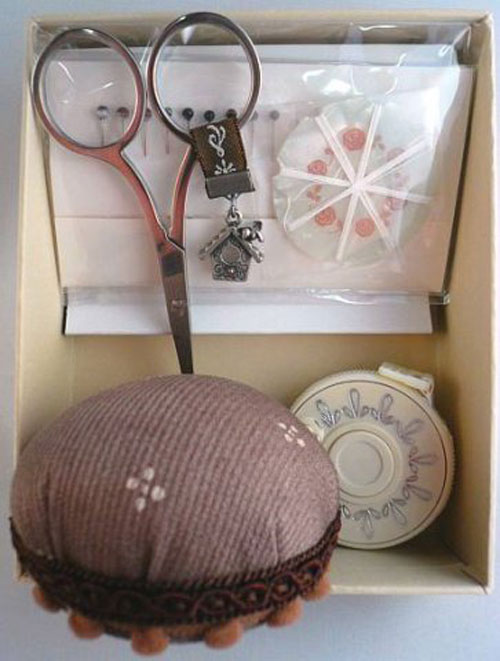 (BTW: According to Wikipedia, Zakka is a fashion and design phenomenon that has spread from Japan throughout Asia. The term refers to everything and anything that improves your home, life and appearance. It is often based on household items from the West that are regarded as kitsch in their countries of origin, but it can also be Japanese goods, mainly from the fifties, sixties, and seventies.)
My last recommendation should come as no surprise to anyone–Etsy. Etsy has too many amazing fabric sellers, but right now I'm crushing on a Fabric Outlet, who I believe has the last half yard of Anna Maria Horner oilcloth.  Oh the baby goodies I could make with that!  And this seller also has a quite snazzy selection of fat quarter bundles for you to run your e-hands all over.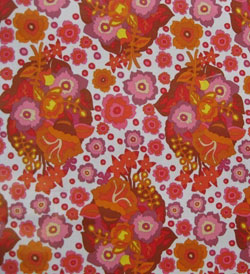 And what are yours? Let's share!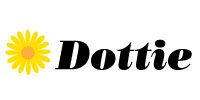 OH! Pssst…. We are going to extend our wonderful Mini-Me Paper Doll giveaway a bit longer–you have until tonight at midnight to enter. And remember you can enter again if you tweet it or mention it on Facebook. Saweet!