As our old friend Kermit the frog always said, "it's not easy being green."  But never fear, your Modern Kiddo gal pals have found some great eco kid clothing lines that remember to keep that cute factor dialed up to 11.
Our first featured designer is UK-based  Floppy Buddha.  This Floppy Buddha's sassy designs are not only good for the soul but for the world using Oeko Tex dyes on 100 percent organic cotton. BTW, cotton is one of the most toxic-ridden commerical crops out there, so it is one of the key crops to keep pesticides down. But fortunately Floppy Buddha keeps the fashion up, with gorgeous designer prints that are fun and have a nostalic feel that would look great on any baby.
Check out this adorable printed onesie with moose, rabbits and squirrels to create an almost rococo pattern.
I am in love with this jumper made of the most delicious dog tooth print ever.  Oh and the dogtooth print is ACTUALLY MADE OF CATS. Genius! Nay. Super genius!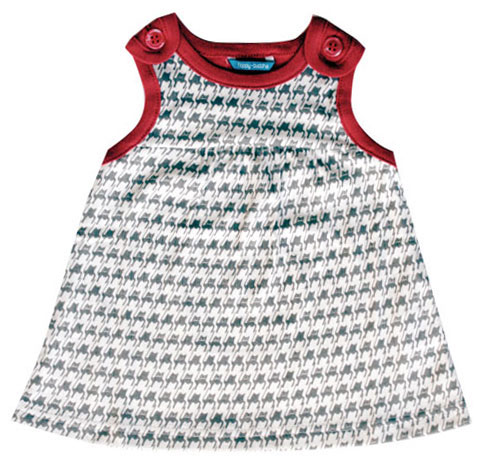 Panda bear cuteness anyone? If you insist… But only if the nose is a heart! Check and check!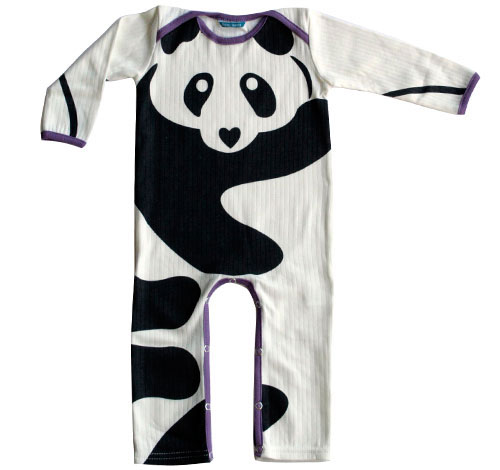 Floppy-Buddha is giving Modern Kiddo readers a great deal on free shipping if you write ModernKiddo in the promo code!
Dadoo Kids is another eco-chic line started by , designer Christine Miller Kelly who was inspired to develop a line of playful, modern, and super comfortable children's clothing that simultaneously celebrates the joy of being a kid (no rush to look like an adult!) and the realities of day-to-day play.  Kelly has chosen particularly soft and eco-friendly organic cotton and bamboo blends to create a line of knit clothes without closures, and have elastic waistbands so they move easily and comfortably with each little body in action.
Here are some of my favorite pieces:
This print is so deliciously beachy that you can just imagine the little tawny girl running across the beach in this infinitely wearable little dress.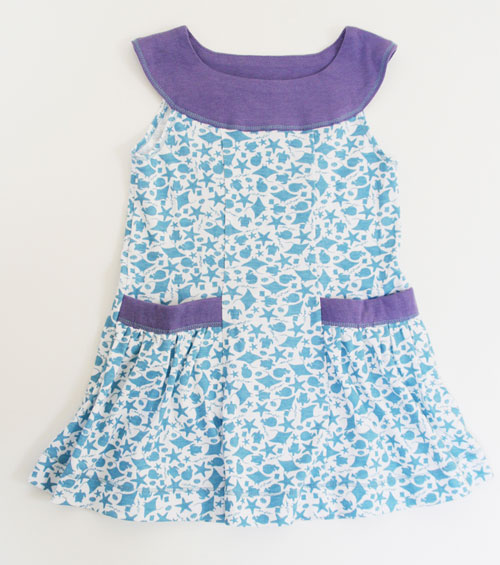 I love the comfy raglan t-shirt with little helicopters on it–don't you?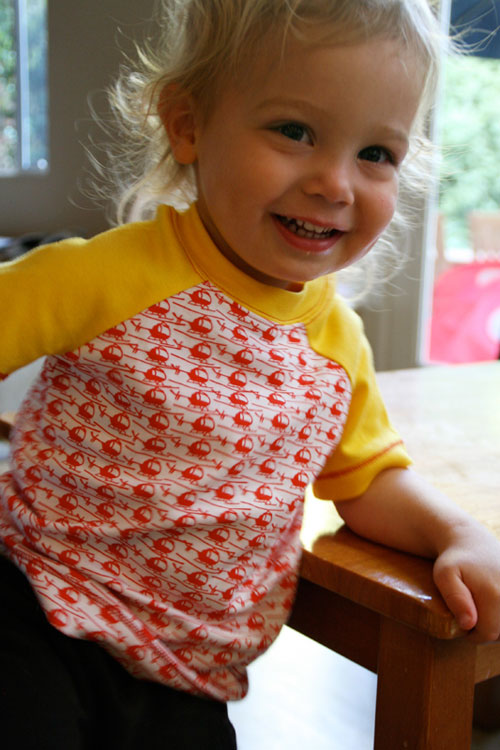 But I saved the best for last–these long shorts have built in knee pads for your little surfer to be! Worn with this great hammerhead t-shirt which you could wear all summer long.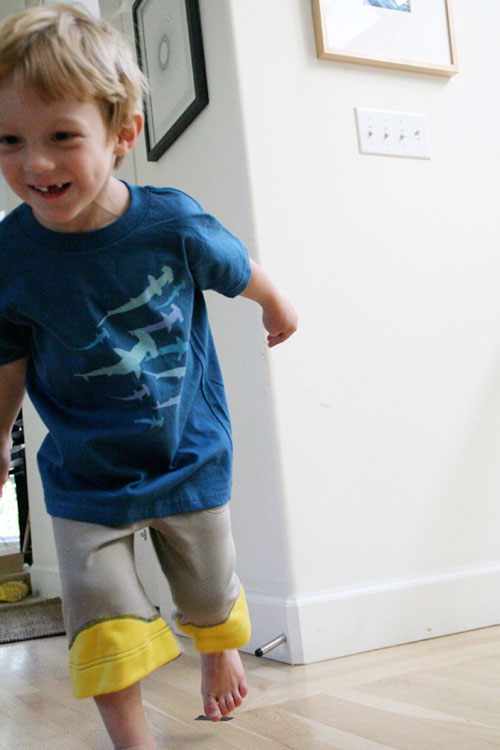 And best of all, Dadoo Kids is doing a special sale–40 percent if you use the promo code Spring40 at checkout. Sweet!
What is an outfit without shoes? Well, baby shower perennial, Robeez just launched its eco-friendly line of baby and toddler shoes without giving up an inch of its famous super cute design. Get a load of this!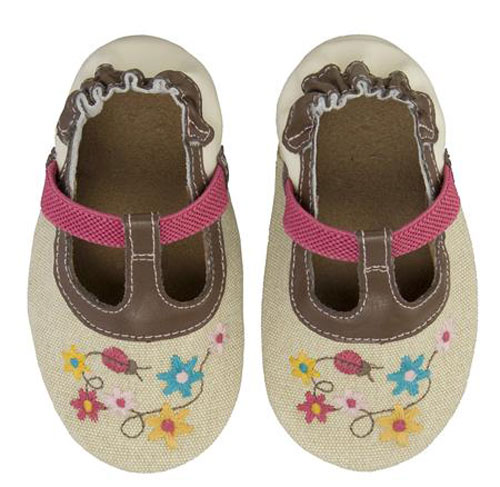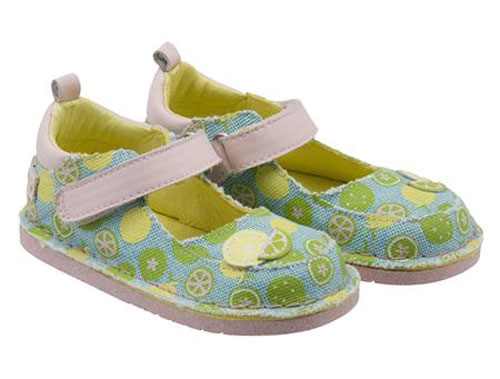 Stop the madness, before I turn my baby into Imelda Marcus, Jr. FIE!