I know I did a very spooktacular round up of vintage kiddo goodness last week, but there were some sweet goodies for the round-up that would be awesome every day of the week regardless of a holiday.
With the rain coming down this weekend, I sure could have used a pair of these jaunty red boots with with straps to keep the Peach's little footies nice and dry!  From eBay seller, paradea.
Danielle Thompson loves a good vintage shoe for her boys. So, Danielle, get a load of these multi-colored suede cuties. From eBay seller, Sweetphemera.
This little mod stripey dress is genius, no?  Red and white stripe without looking too holiday is very impressive.  From eBay seller, retro*cool.
Retro cardigans are big in boys fashion right now, and they are based on beauties like this green goodie.  From eBay seller, cowtown's revenge.
Ooh, this little rose applique faux blouse dress with matching jacket is quite the steal and so charming to boot! From eBay seller, Princesskelvis.
You know boys clothing in bigger sizes are very rare to find. And in good condition, well, that makes it even tougher and this is why this seventies deadstock boys shirt in size 8 is a wonderful find. From eBay seller, rekroom. Oh and psst…. this is one of many boys shirts thiis eBay seller has…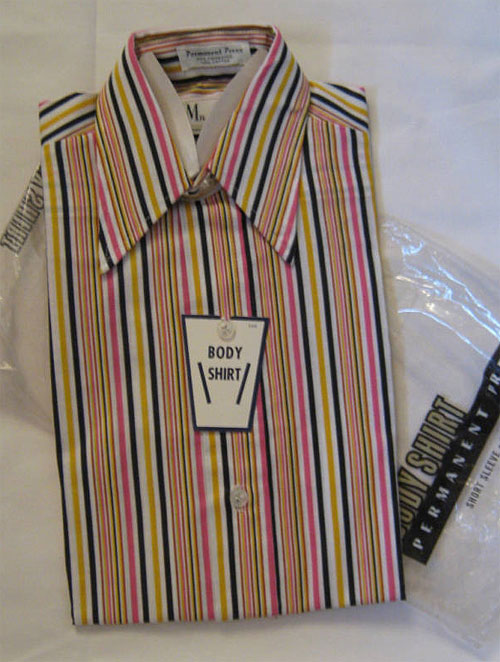 I always have a thing for bunny applique and you must check out this very cheeky bunny vintage overalls.  From Etsy seller, Mother Midnight.
What little kiddo doesn't love a good choo choo train sweater? Thanks 3 Ring Circus for finding this shirt that would be any little one's favorite sweater.
Now this might be one of my favorite favorite pieces this week.  A little scarecrow of cuteness on a pretty black and white dress. Perfect late fall dressie to wear, don't you think?  From our girl Lishyloo.
I love Etsy seller, MidState Vintage for many reason. Like finding these gorgeous little dresses like this one and also with very charming modern styling to go with it.
This looks like something a young Sonja Henning would wear.  Blue velvet hat with white rabbit fur. Squee! Makes me want to take out holiday ornaments. From Etsy seller, Ms. Tips.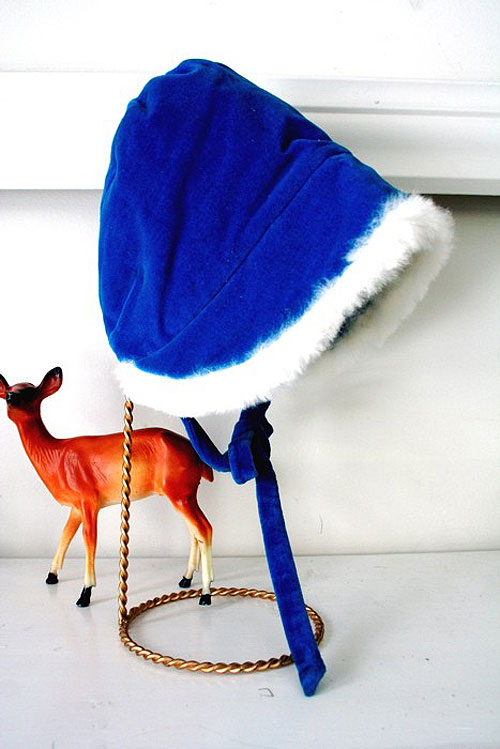 Happy Monday!