Hi Friends,
Well, here I sit in my hotel room in Austin admittedly a bit worse for wear—oof.  But more on that later.  Oh business travel, you are a cruel mistress. But even business travel and work couldn't keep  me away from doing today's vintage kiddo retro round up!  And because I'm deep in the heart of texas, I thought I would do a cowboy themed kiddo round up. And boy, did I found some goodies!
How could I not post these red vintage cowboy boots. The only thing that would make them cuter is if they were on your kiddo! Â From Ebay seller, mandl.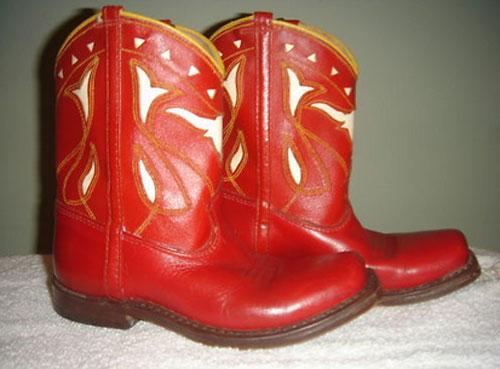 Vintage cowboy records anyone? Â Who doesn't need to know all of the words to "Home on the Range, right?" Â From Etsy seller, Bullseye Collectible.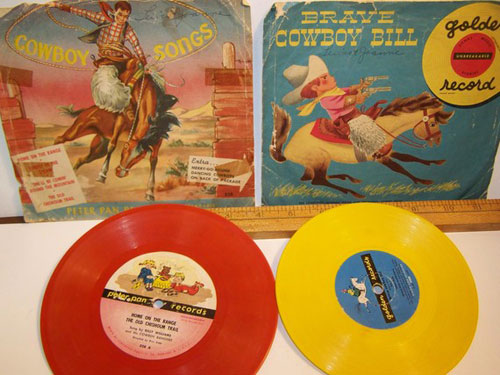 Oh my, a Clumsy Cowboy? Â Tee hee! Â On the horse backwards! Â From Etsy seller, Nomad Vintage.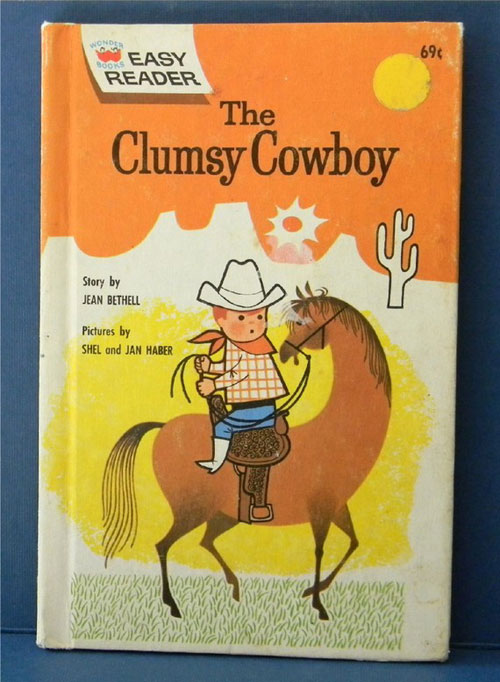 Playskool always had the best puzzles, but this vintage cowboy one is just gorgeous. Â From Etsy seller, Moxie Deluxe!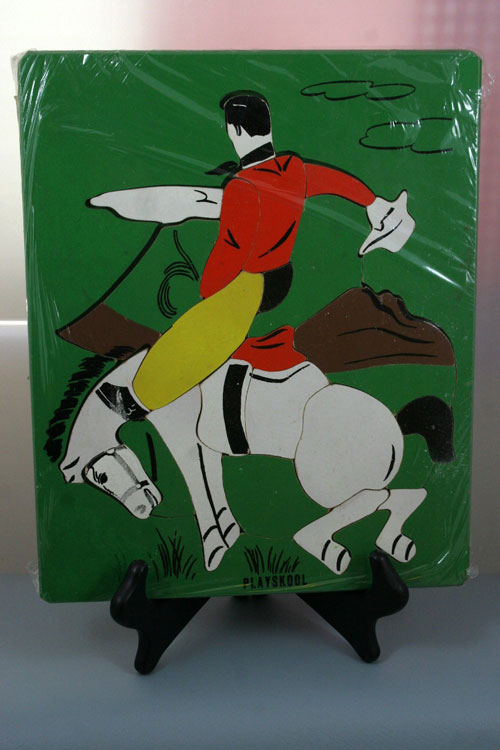 It's always cowboy time with this wonderful vintage wild west clock. From Etsy seller, Sue Sue Gonzales.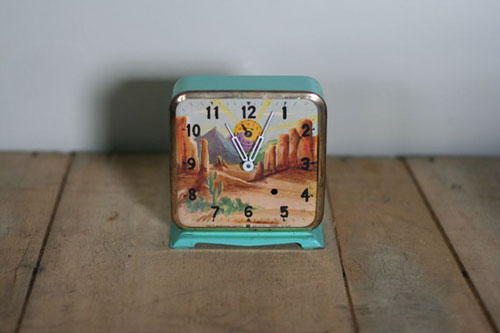 Wouldn't this sweet vintage cup make your milk extra tasty? I think so soo! Â From Etsy seller, Dish Darlin.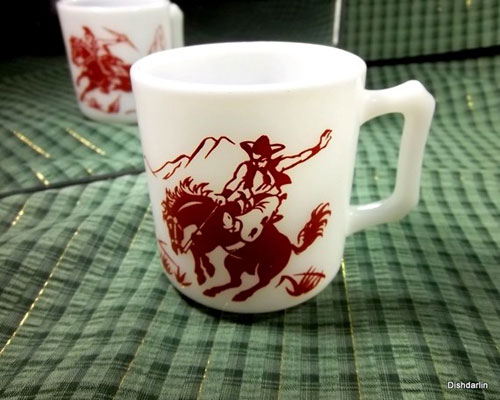 You didn't think I would have a cowboy round up without including a great vintage straw cowboy hat. And a great one in red! Â From Etsy seller, BD Vintage.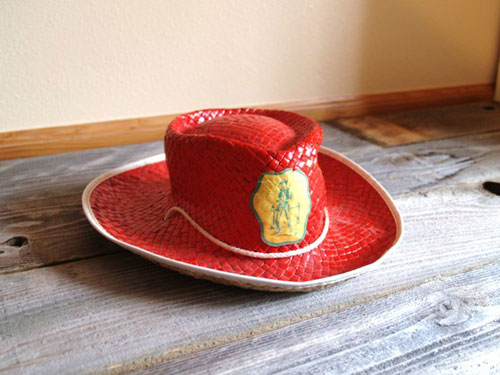 I love the idea of a cowboy costume–and this one is in terrific condition too! Â From Ebay seller, lellenberger.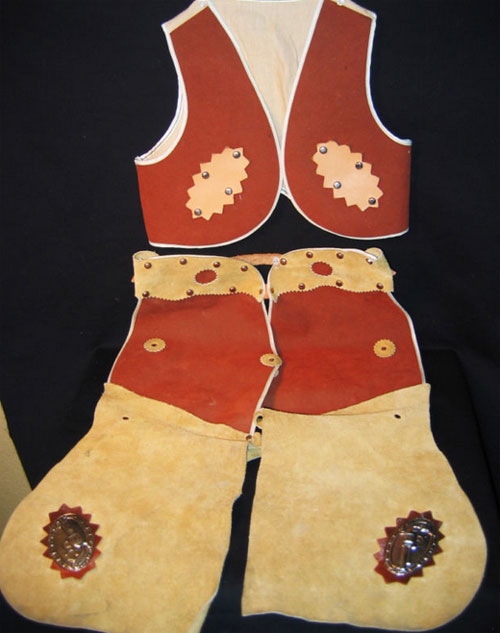 Oh check out this sweet vintage fringe suede coat! Â I gotta say just go to the page to listen to the music if nothing else. Â From Ebay seller, Moon Sewing Cat Woman. Â Seriously, where does she find this music? It's GENIUS!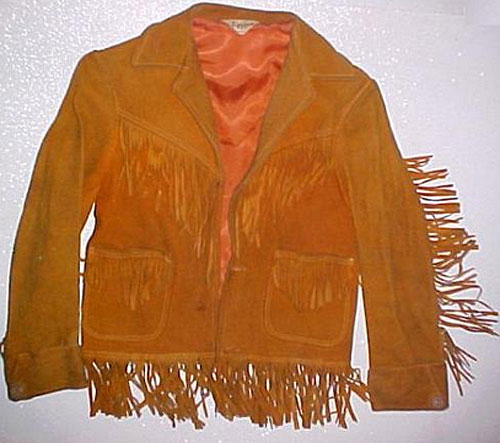 Oh, this vintage horse book-end will keep all of your Hardy Boys books organized! From Etsy seller, Amy's Old School.


So, hopefully I'll be able to keep up the posting for tomorrow, so I'll see you all tomorrow!