Oof! This past weekend was a doozy for me.  Husband and baby sick again and a rough fall down a flight of cement steps certainly put a damper on my weekend plans, but it's nothing that some online retail therapy couldn't fix! Like finding some goodies for all of you! And I think I found some real winners this week, folks.
Let your little lass channel her inner Mamie Eisenhower with this perfect red winter coat with a fur collar to boot. Perfect for going on special trips to New York City to look at the shop windows at Christmas time.  From eBay seller, The Magnolia Collection.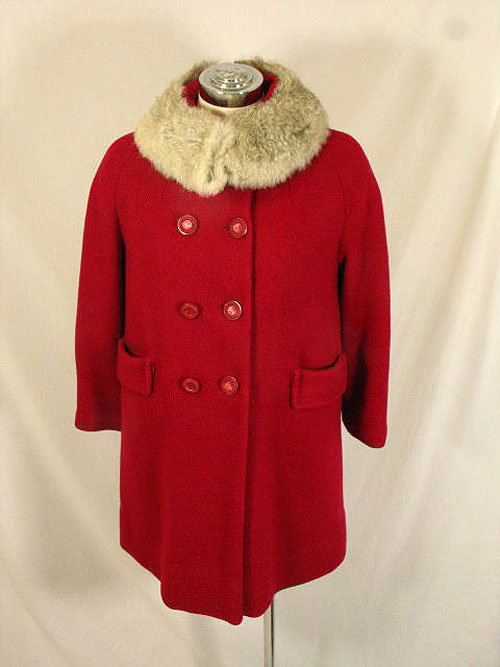 Check out this brilliant scooter jacket. Plaid with mustard piping–what a great combo.  So very Sharks vs. Jets cool. Best part is that it is deadstock and in big boy size 12.  Snatch it while you can from eBay seller, Highsense Lowbudget.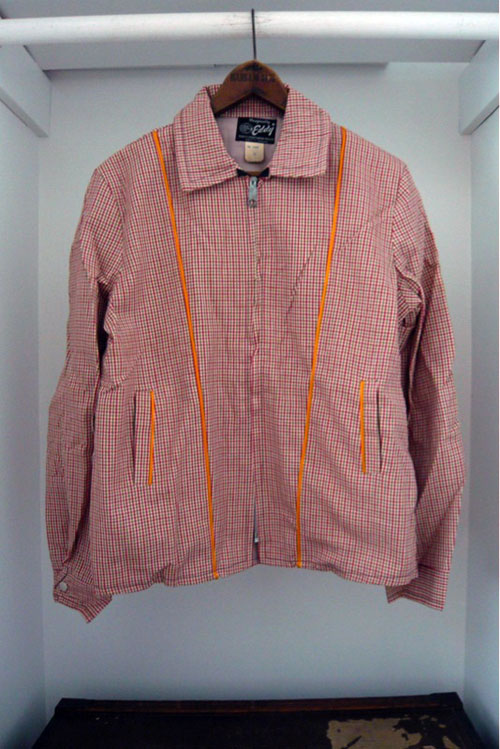 This dress seems so perfect for Thanksgiving dinner, doesn't it?  Something about it makes me think pilgrim-chic. Best served with buckle shoes and heavy tights! From eBay seller, John and Jeans Jewels of Junk.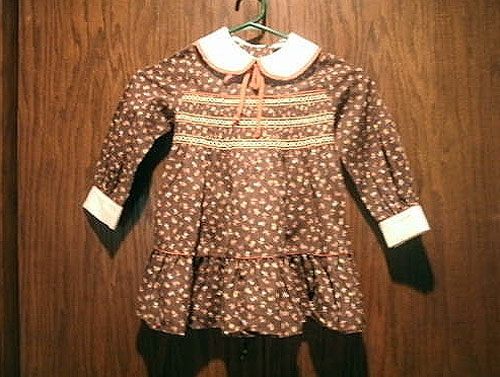 Oh, but we can't leave the boys out of the Thanksgiving fun, eh?  Not when an outfit as awesome as this is available.  That belted vest! Those pants!  I think my parents had a sofa covered in the same fabric.  It's genius. From eBay seller, Foreman Extras.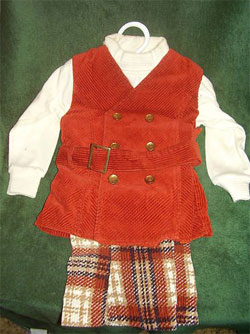 Petit Bateau is a terrific brand, but their seventies stylings were clearly out of this world–and check out this amazing dressie with an very groovy  Alice in Wonderland pattern. C'est magnifique, eBay seller Colabaugh!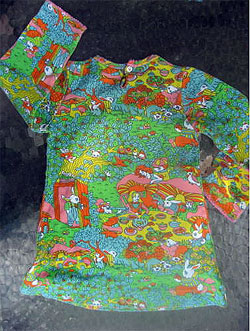 Miss Lish does it again with this dandy piece. Â  How perfect is this little romper with the world series just around the corner? Three strikes you're IN with this great piece!
Ships ahoy with this purple salute to sailors.  I've never seen a nautical theme involving little sailors turned into a pattern in glorious purple polyester. And in size 7 to boot for extra awesomeness. From eBay seller, decodermothalloween.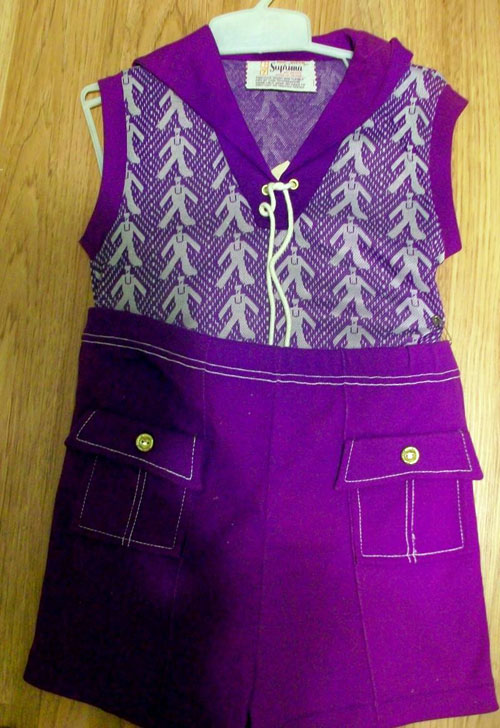 Only you can prevent bad toddler fashion with this great Smokey the Bear red windbreaker for toddlers.  From Etsy seller Vintage Tot Shop. Imagine it with matching red converse sneaks.
There is much to love in this little baby boy outfit with some dandy embroidery, but my favorite is the seam hem.  So cute from Etsy seller, Oscar & Theodore.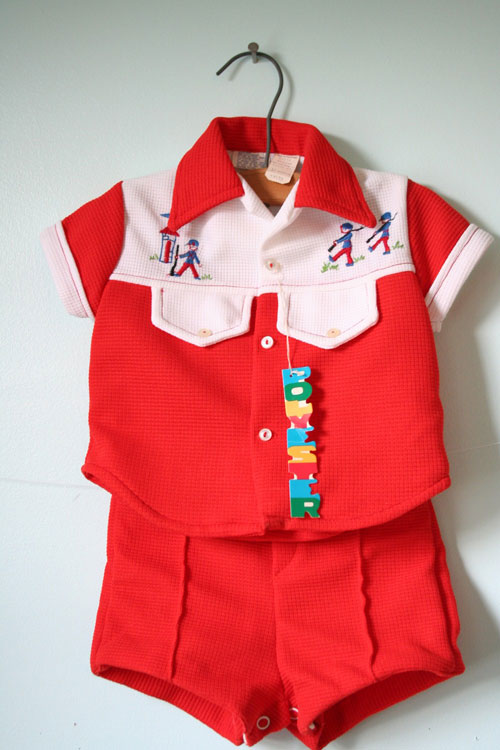 As you know, I love me so ric-rac.  I have boxes of the stuff. I can't help myself. And I can't help but love love love this ricractastic tomato red dress.  Bring it into your little gal's winter wardrobe by pairing it with a turtleneck and some zany tights. Perfection! From Etsy seller Second Hand Love Kids.
When I was little there is nothing better to do in September than curl up somewhere with a crisp apple and a good book. And I found a great source for some vintage books from a snappy little shop called Blue Carrot Shop.  Come for the book and stay for the kitchen kitsch, and neato housewares too!
I think I had that book!
That's all folks! Happy Monday and enjoy the fall weather!