Well, we are getting pretty darn close to that cut off shipping date, and we only have one more weekend to Mr. Claus hops in that sled.  We've been very busy at Modern Kiddo with more fun stuff coming your way this week and next, so please come on back daily for your dose of candy cane holiday sweetness! Yay!
Red fish, blue fish, yellow fish, your fish–in this seersucker jumper. Adorableness from the equally adorable Frecklewonder.
Oh lawdy, this made me nearly drop my compooter, I was so excited about this little pleather dressie! The lace up sassiness. And the turtleneck. Perfect for go-go dancing in front of Christmas tree. From eBay seller, WhiteRose2.
I am in love with this great brown Orlon plaid sweater. Â Danielle… I thought of your boys when I saw this… From eBay seller, Ave Vintage.
Something about thes great pajamas for girlies makes me think of Harlequins.  Does it do the same for you? From eBay seller, HuntAttic.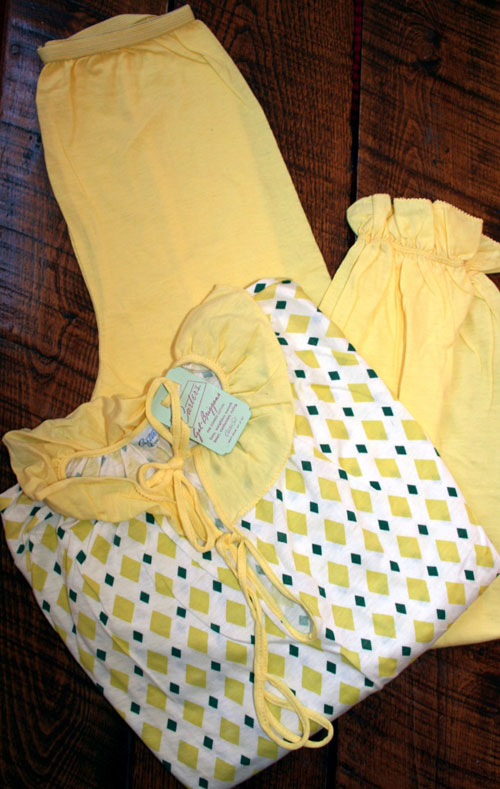 I take my hot dogs with mustard, but this little jumper take dogs and mustard to a new level with this too too charming toddler doggie romper. Â I die, Hart & Sew.
You might remember the evil fur muff of a past round up. Well, this is the antidote to the doll muff–a sweet white muff with the floral accent.   From eBay seller,  Dew55.
I love a great shirt for boys.  So, of course I love this  sassy plaid shirt.  And bonus points for it being deadstock permanent press. From eBay seller, RekRoom.
Oh, just one more little red holiday dress. And this one with a little toy soldier on it. Â Perfect. Perfect. Perfect. Â Expect more in the future from Etsy seller, Liddle.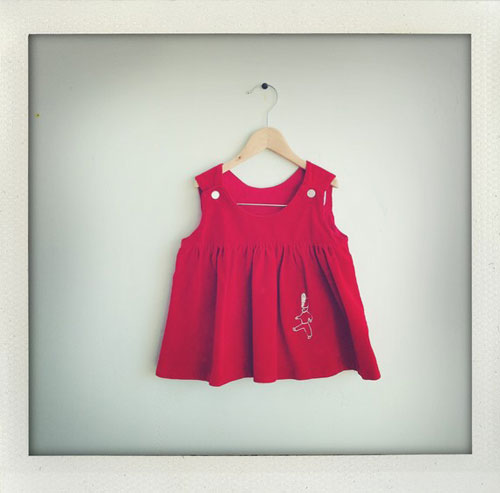 Elephants on your sweater? Â Why yes, I'll take five, please! Â So cute, Etsy seller, Whimsical Stuff.
Etsy seller, SwoonShop has found this brilliant vintage plaid pea coat WITH fur collar. From France no less. Because it's never too early to introduce your little ones to the delights of fake leopard fur collars, yes?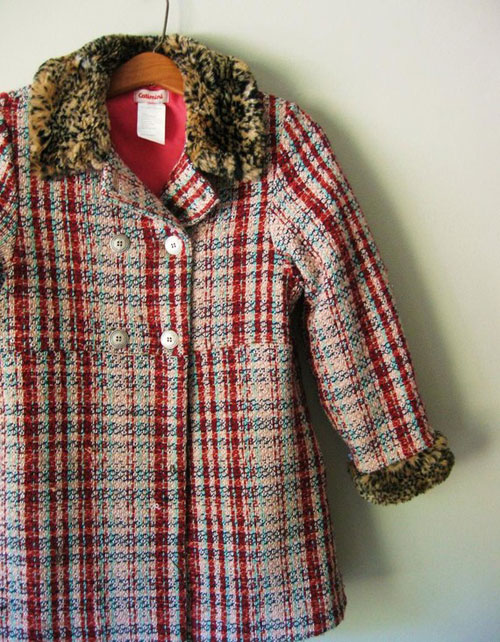 Well, that's the round up, but come back again for some more vintagey goodness from our Alix this afternoon!
Yay!