Via Lynne's Lens.
With Spring Break coming up, I'm sure many people are thinking about going on some fun trips this April. Â And nothing symobilizes travel as much as a suitcase! Â Today's rolling backpacks are ergonomic dreams for kids, but I still love a good vintage suitcase and have a special little place for children's vintage suitcases in particular. Â Children love stuff that is sized properly for them. So you can imagine how even more excited they'll be when they can pack their bathing suits in their own bag.
When I was a little girl, I had this sweet canvas floral suitcase that I packed all my Health Tex dressed and Raggedy Ann into to go to my Aunt Beverly and cousin Cheryl's pad for the night. Â Man, just pulling that bag out meant fun was on the way! Â And they are very popular with adults as well as kiddos today.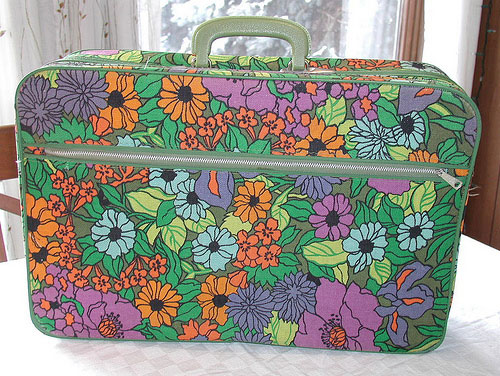 I love this grand vinyl one that is a sassy take on the floral pattern.
I love the round hat box style ones. Â Perfect for a little one to carry all of her goodies around!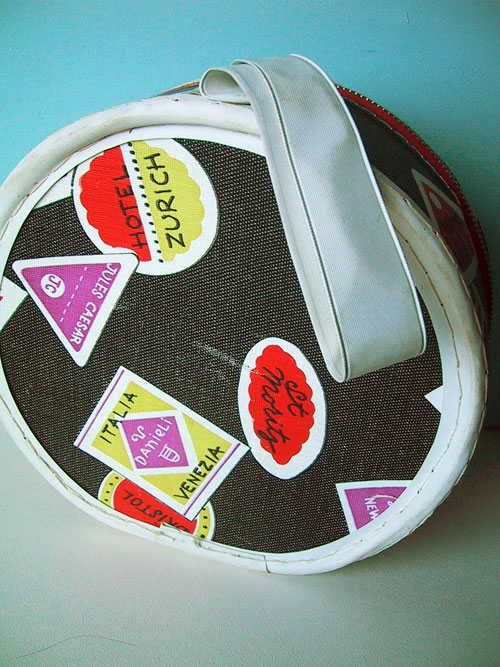 I love the suitcases that make is seem like kids are huge travelers–like this one featuring a girl who probably has more passport stamps than me!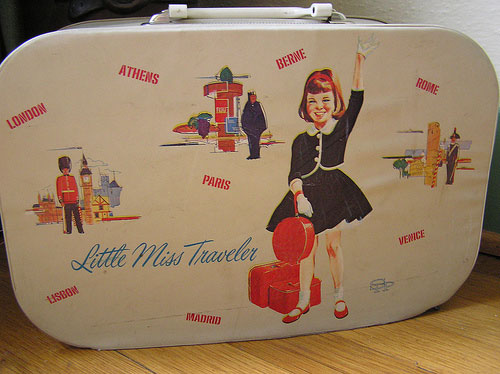 Or just a simple traveler going to Grandmas!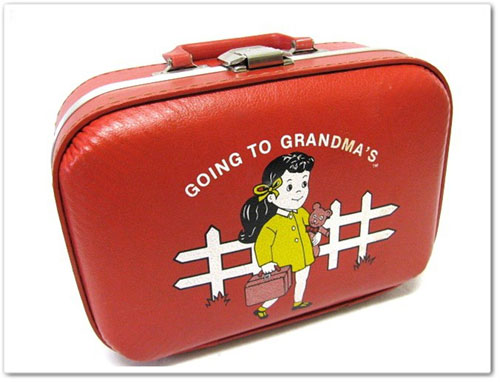 I think these nautical blue ones with the anchors would be perfect for a trip to the beach, don't you think?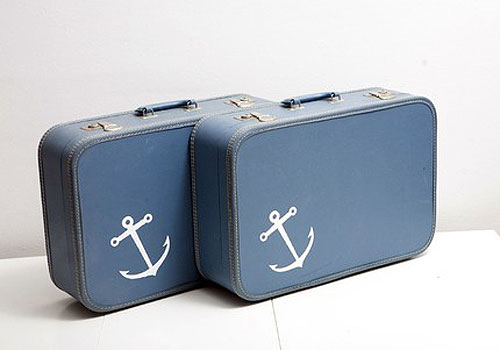 1, 2, 3, 4, 5, 6, 7, 8, 9, 10, 11
the other nice thing about children's suitcases is that they are still pretty easy to find on Etsy and Ebay, like these beauts for $40.
Definitely worth possibly collecting a few, yeah? I nice storage solution that is bright and cheery and easy for kids to use.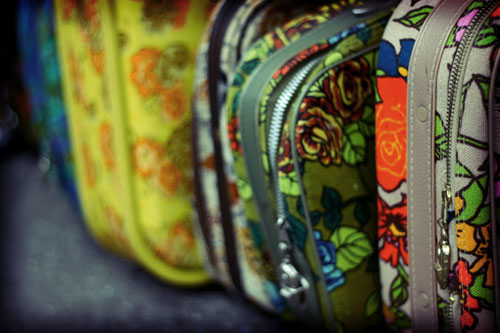 Did you have special suitcase when you were a little one?