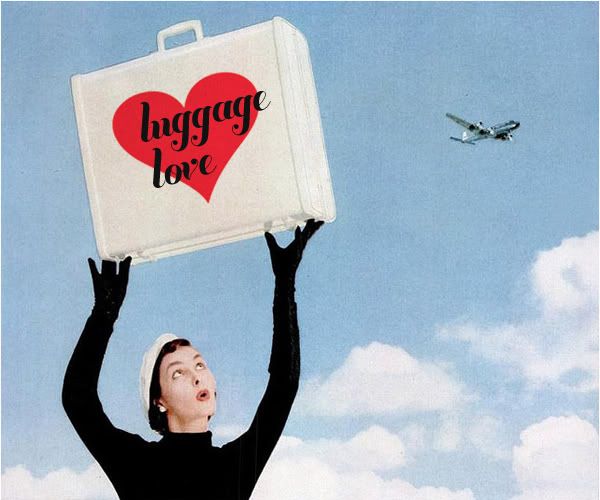 Ahhhh, vintage luggage. How I love ya. Nowadays suitcase are all about being practical (and about 90% of 'em are black). But back in the day, suitcases were colorful and stylish. Your luggage was almost like a fashionable accessory—and helped to make the whole travel experience a more stylish event.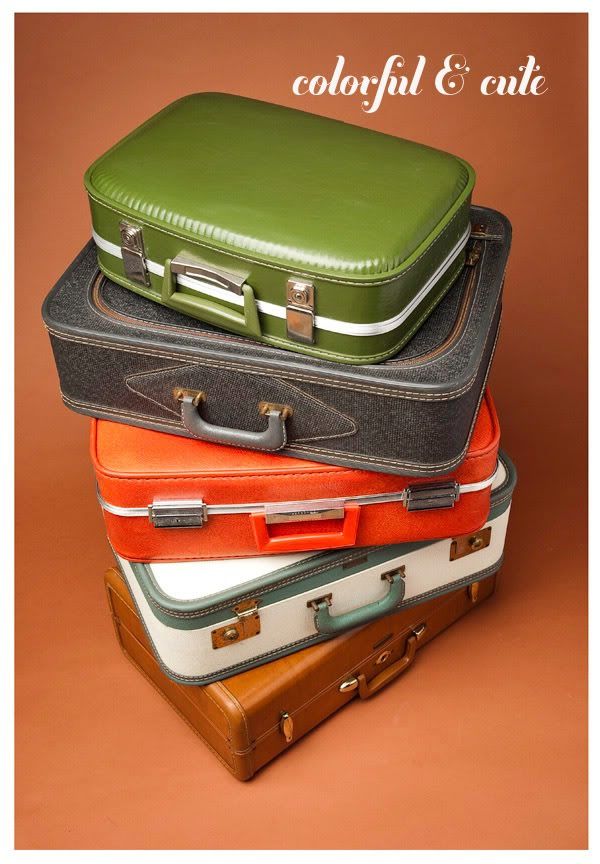 image: brian greathouse
There are so many excellent vintage suitcases out there but one of my  all time favorite vintage luggage lines was the Samsonite Fashionaire of the 1960s. The Fashionaire (see? already the name is more stylish!) came in a variety of hardshell cases (including an adorable makeup case/train trunk) and was produced in bold colors like hot pink, electric blue and cherry red. With a tagline, "Luggage for the fashion individualist" the Fashionaire was marketed to women as an extension of the stylish woman's wardrobe.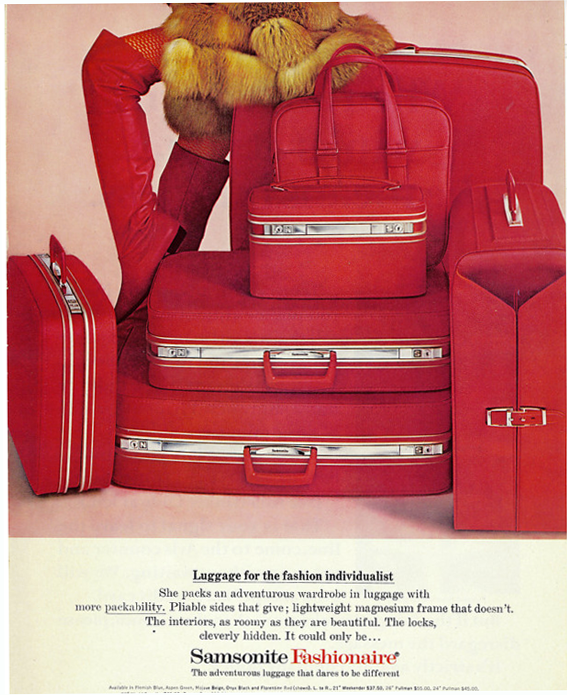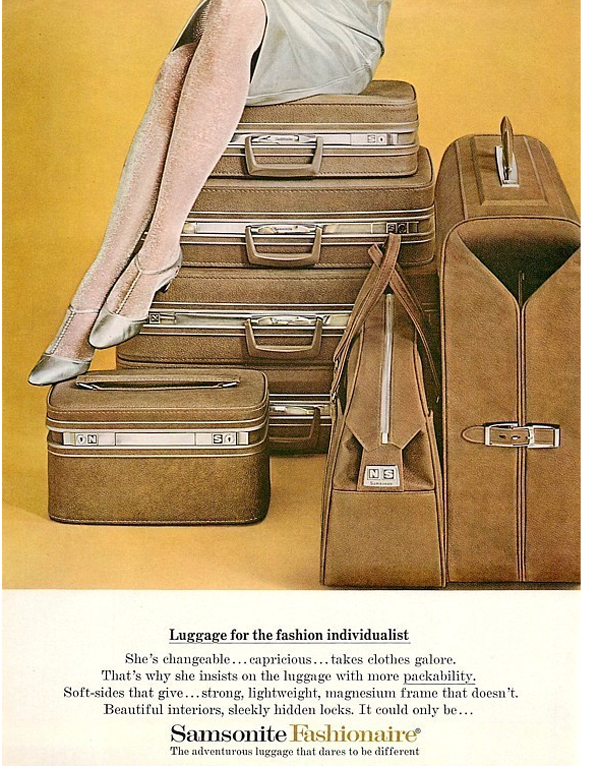 But of all the Fashionaire colors, my tippy top favorite is the kicky Black and White pop floral. The distinctive pattern is so unique and contrasts amazingly well with the bold orange lining. Loooooooovely, no? This version tends to be the "go-to" vintage suitcase for stylists all over the world. If you keep your eyes open you'll see it frequently used in commercials, music videos and fashion spreads. Although none are quite so glamorous as the original ad…..didn't every stylish woman own a Model-T and an Afgan dog??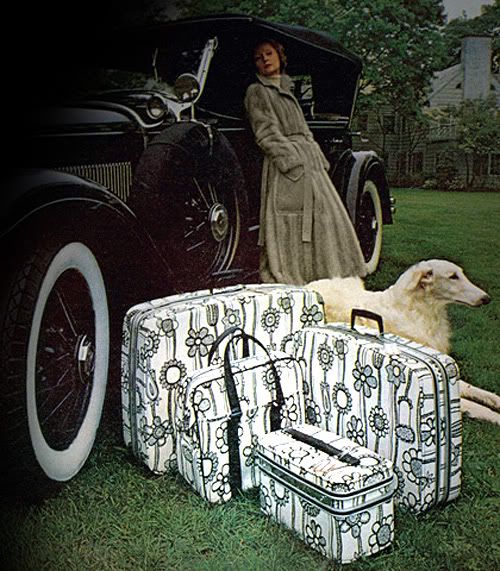 Contrary to popular belief, this is NOT a Markimekko pattern! You'll often see it listed as such on ebay or Etsy, but this is not true. I suspect some enterprising eBayer added it to a listing in hopes of drumming up interest ages ago—and thus a vintage rumor was spawned. It was, in reality, simply a pattern created by the Samsonite design team.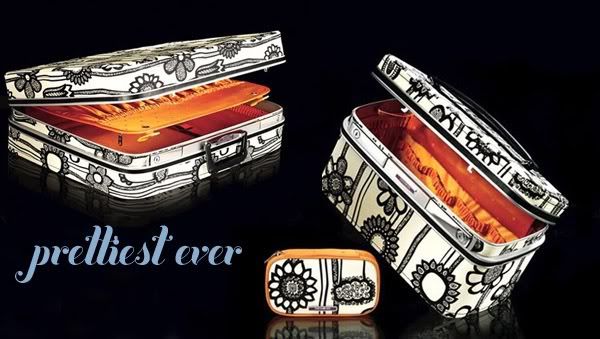 I have four different pieces from this line and they just make me so darn happy.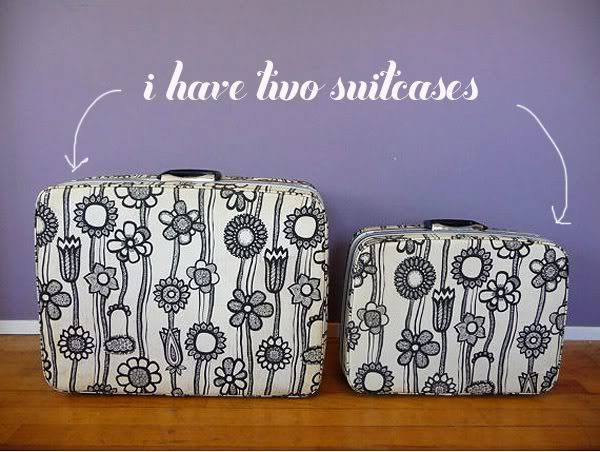 And I also have the travel tote bag, which is by far the most practical and one of my favorites.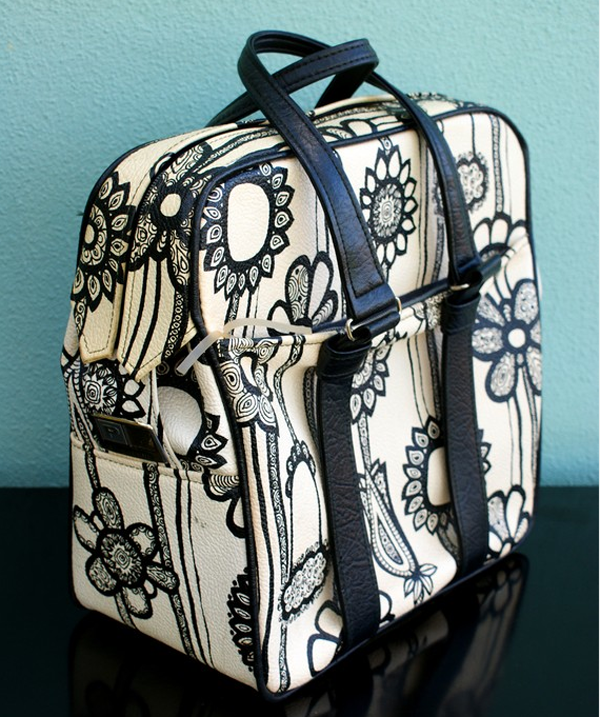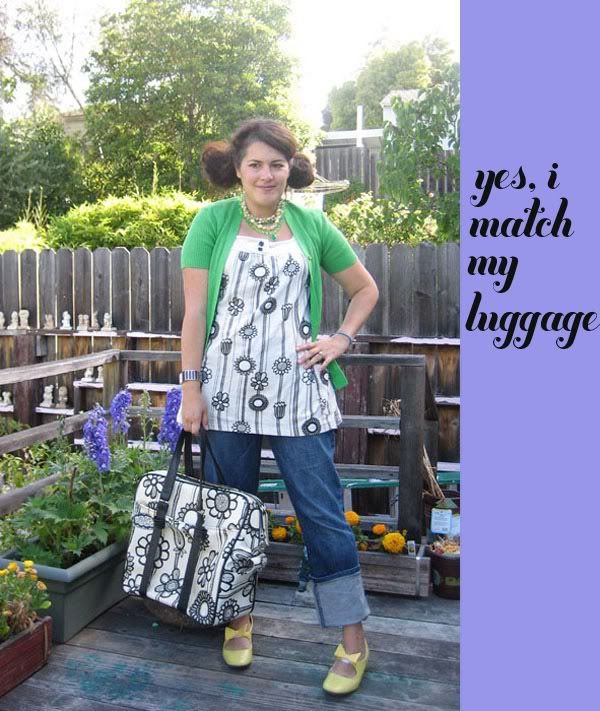 No, your eyes are not playing tricks on you! A few years ago I found this awesome little tunic from Delias that had the exact same pattern on it. I guess one of their designers was "inspired" by the luggage. I think it's pretty fun!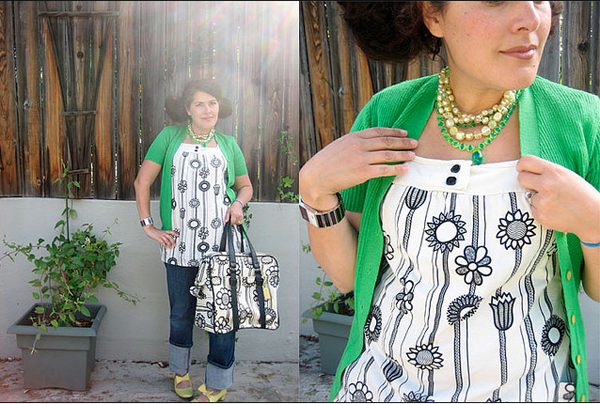 So as much as I love my vintage luggage, I have to be honest—I don't love schlepping it around town. If you own any vintage suitcases then you know the ugly truth. They weigh a freakin' ton and are utter back breakers—not very practical. I learned the hardway on a trip to Vegas with the Devil-Ettes. I saucily sported my pink hardshell Samsonite suitcase. And while I got plenty of compliments on it, dragging that thing from the airport to my hotel was not a pretty picture—sweaty sequins do not a glamor girl make, my friends! I think it weighs 10 pounds EMPTY. So I rarely use it, unless i'm going on a road trip.
A few years ago Samsonite re-released the Fashionaire line as part of their Black Label Collection. They only created a limited number of the hardshell suitcases, traincase and flight bag…..but what was interesting was that they "re-imagined" the bag as a roller suitcase! It's a little weird looking but I found it pretty cute. Christina Ricci was the spokes model for the launch and I saw photos of her rolling it around. In addition to the iconic "Black on White" pattern, they came up with a snazzy "Black on White" version (which looks much like an x-ray of the original). The suitcases cost a pretty penny but are mostly sold out.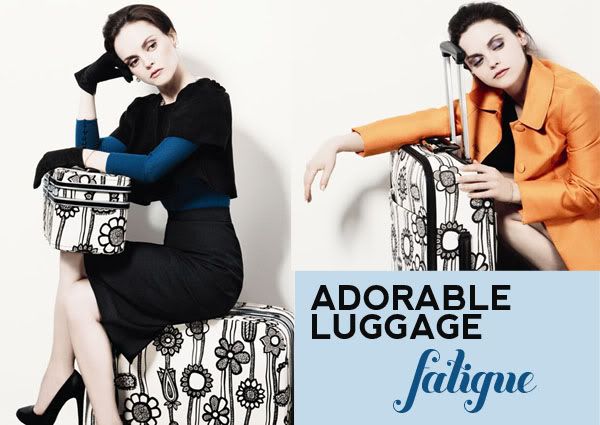 You can still find the black roller cases online. They are made of a newer shiny "hardshell" material.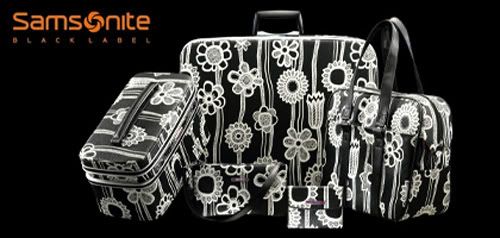 If you're intrigued by the vintage Fashionaire (and you know you are!) you can often find them on eBay and on Etsy. And if you're reeeally lucky, you might even spy this uber rare raincoat—which the vintage shop on the way to my work had in its window earlier this year. Ahhh, if only.