Well, here we are at the end of the month, with one more color to share.  We are heading to the edge of the rainbow with violet, purple, plum, and all of the other grand names you might call it.  So here is a grand selection of pleasingly purple vintage goodies!
I know gingham is super hot right now and with good reason—it is so so sweet! But this very violet gingham with the sweet Peter Pan collar is simply too  darling to leave behind! From Etsy seller, Squail.
Alas, the Peach is too big for this perfect little lavender coat with matching hat!  But it's the wonderful use of rick rack and the purple buttons that make it hard to resist. From Etsy seller, Little Veggie Vintage.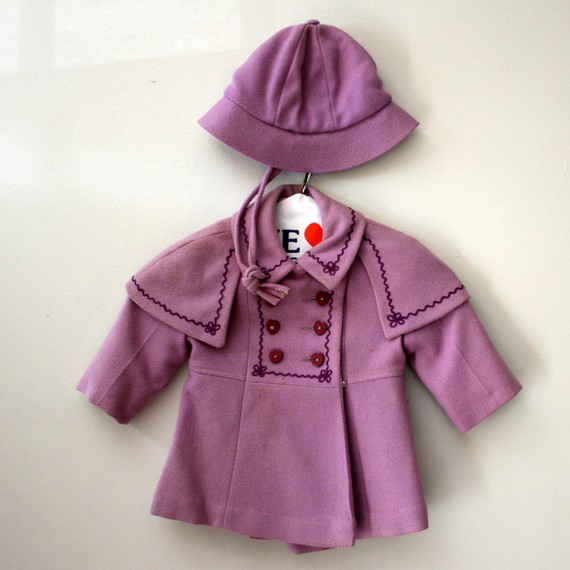 Has anyone invented that special machine that makes little people's clothes big enough for adults?  Because I need it for this amazing purpletastic skirt from Etsy seller, Fabellas.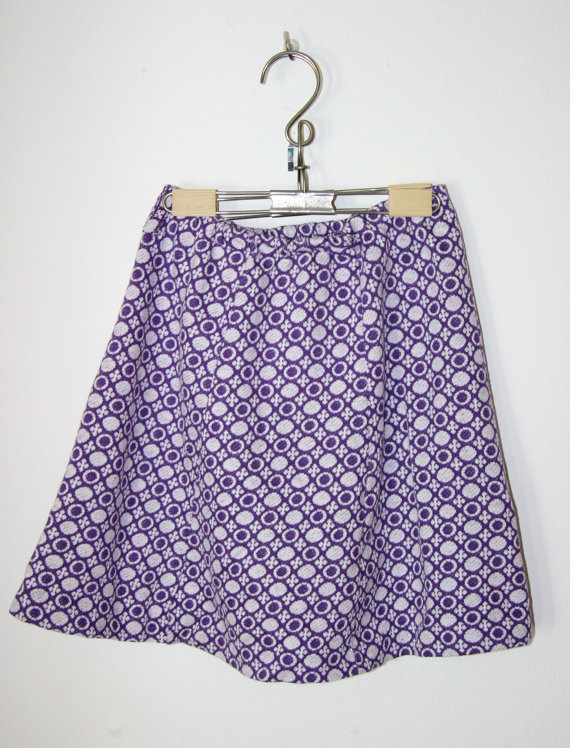 Do you know how much fun two sisters could have with these two light purple jackets? I know, right?  INSANE AMOUNTS!!!  From Etsy seller, Retro ReDesign.
I can't say no to a little bit of wonderful green with lavender—like the little leaves pattern in this sweet baby sweater. From Etsy seller, sparvintheieletree.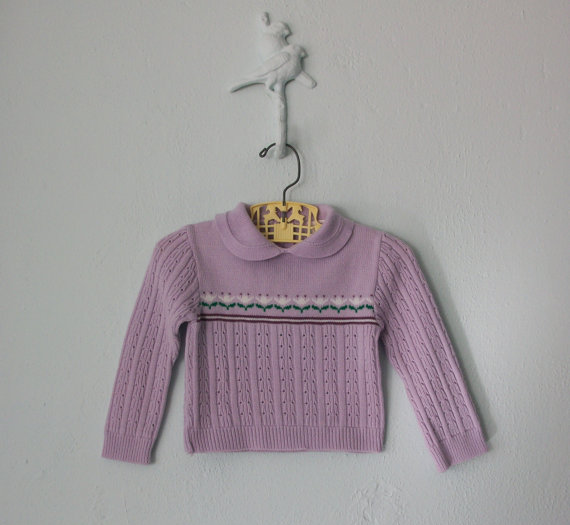 Couldn't you just see these two piece of purple perfection being worn by a sassy little girl this summer?  From Etsy seller, Little Yolk.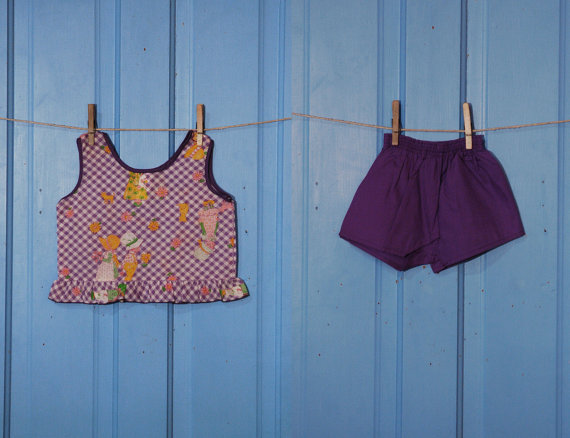 I'm so glad I can share this darling little vintage boho friend with a sweet bit of ruffly goodness at the top.  Too dear! From Etsy seller, Retro + Me.
Purple overalls?  Yes, please!  Excellent find, Lishyloo!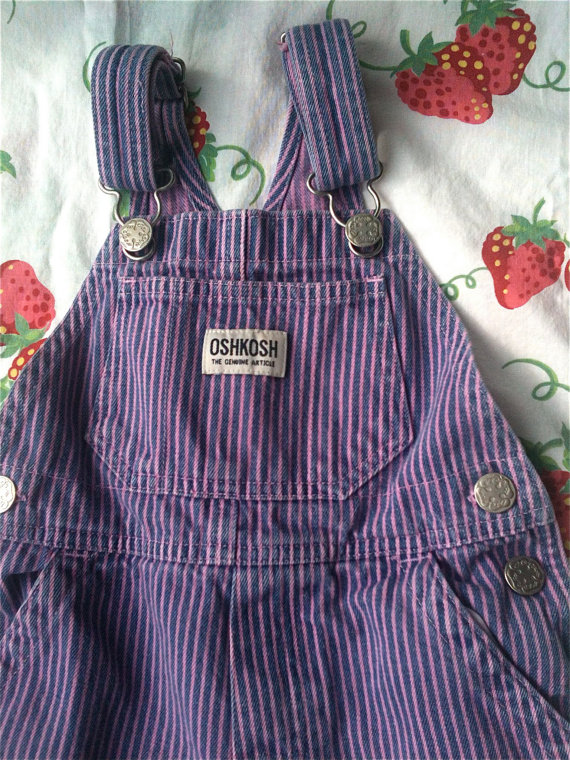 What a sweet little lavender dress with dots dots dots on it. Squee! From Etsy seller, Fuzzymama!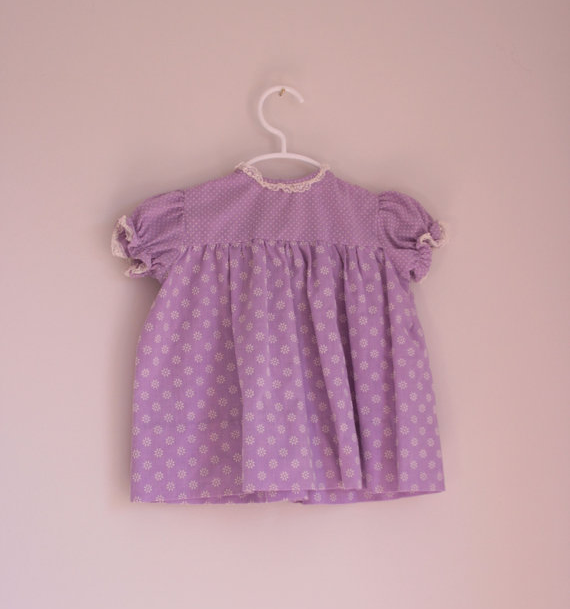 Let your kiddo live out her Little House on the Prairie fantasies with this darling vested high collar shirt.  Tee hee! From Etsy seller, 1 Sweet Dream Vintage.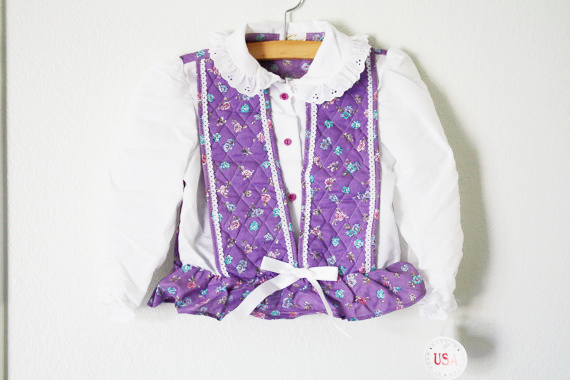 Oh, what a wonderful and colorful month this has been!  Thanks, Alix for such a fabulous month of celebrating all things colorful. May the rest of your year be filled with color!