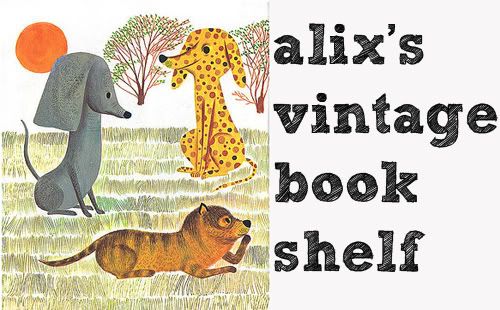 Well, Miss Dottie has finally hit the trail and is en route to Comic Con. Of course, I have demanded (in a kind and approachable way, hah) that she tweet her way through the experience—I know she's going to be very busy working, but I'm crossin' my fingers that she has some excellent gems to share with us!
In keeping with our Geektastic Space Theme, I thought it would be fun to take a look at some cool spacey kid's vintage kid's books and games. HAPPY WEDNESDAY!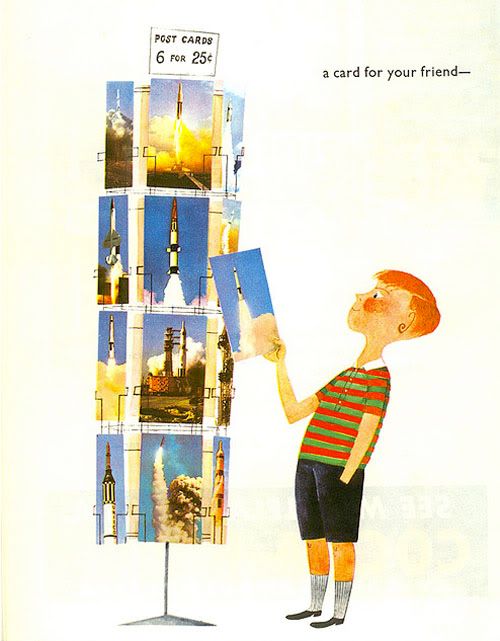 image: From This is Cape Kennedy by M. Sasek. From the Collection of Alix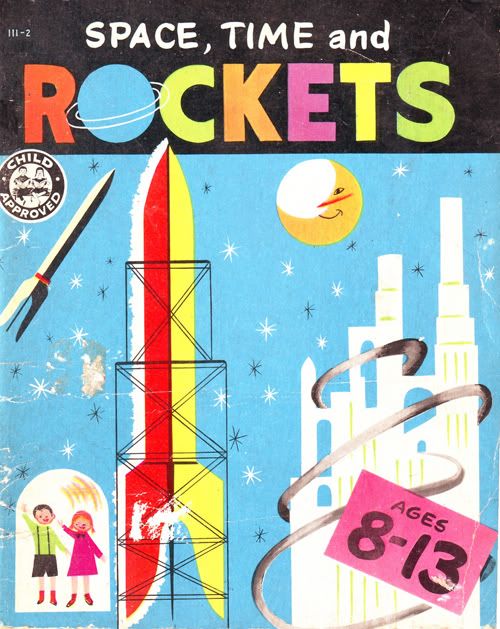 image: from Space Time and Rockets, by Rheta Randolph, illustrated by Jacque Stain, letslookupandsmile

image: wackystuff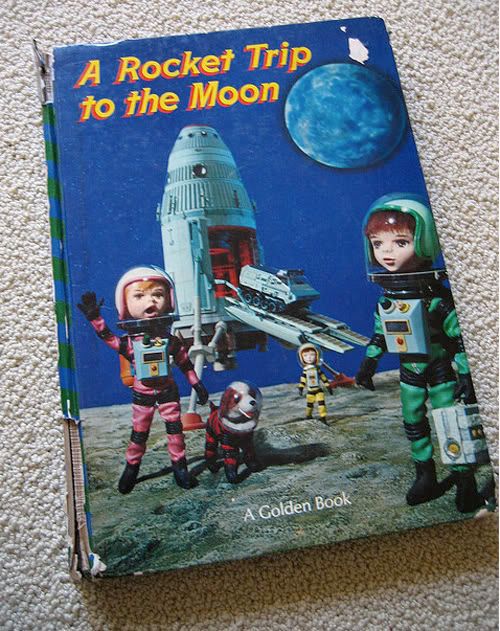 image: from Collection of Alix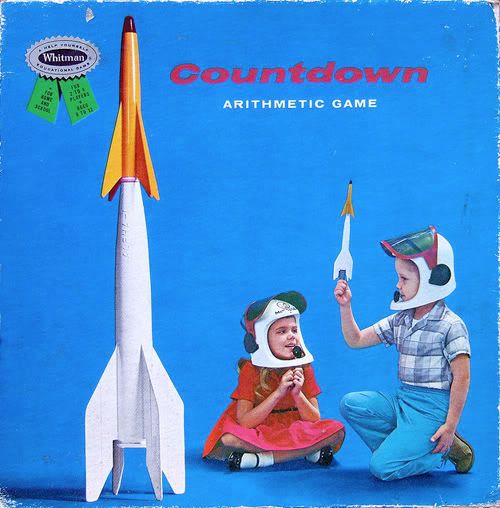 image: paula wirth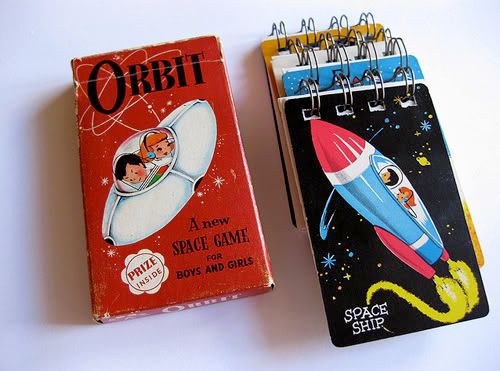 images: crab apple design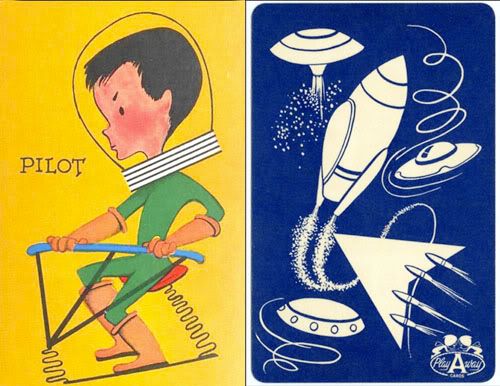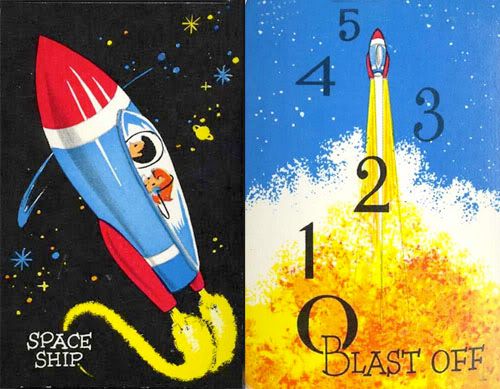 image: vintage Arrco "Orbit Play A Way" playing cards,   Ribambelles & Ribambins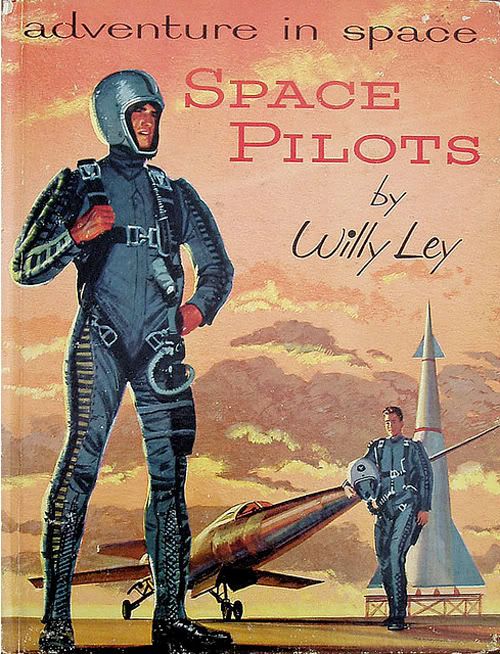 images: from Collection of Alix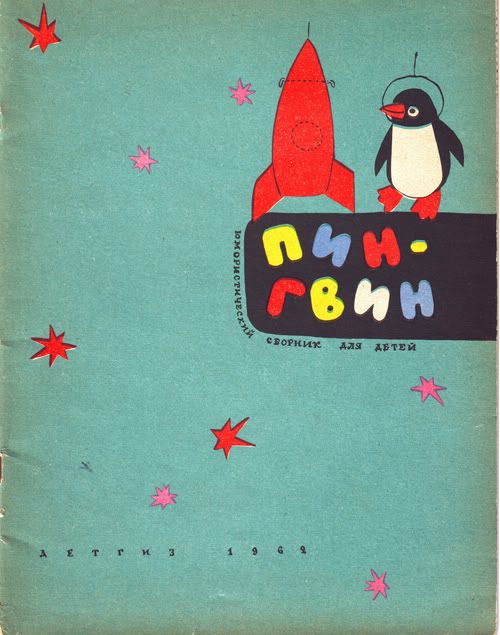 image: from Russian Children's Book. 1962. Artist unknown.  letslookupandsmile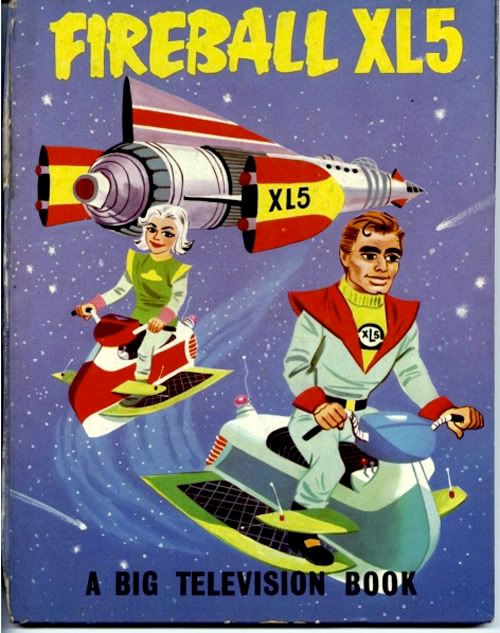 Fireball XL-5 was an awesome Space Age TV show from the early 60s that followed the missions of spaceship Fireball XL5, commanded by Colonel Steve Zodiac of the World Space Patrol. Aww yeah. Steve Zodiac. While the show was long before my time, I fell in love with the theme song back in the 90s when a friend played it for me. It's so peppy and cute. Apparently it was a top hit in Britain back in the day too. Take a listen below and see if you agree!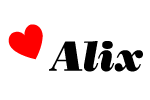 "MY heart would be a fireball….a fireball, every time I gaze into your starry eyes!" *sigh* Adorably romantic. You know, for a Sci-Fi, Space-Age TV Show Featuring Dolls. I leave you with one last BONUS IMAGE. From a vintage Star Trek book. LOVE the desig, it's HOT HOT HOT!