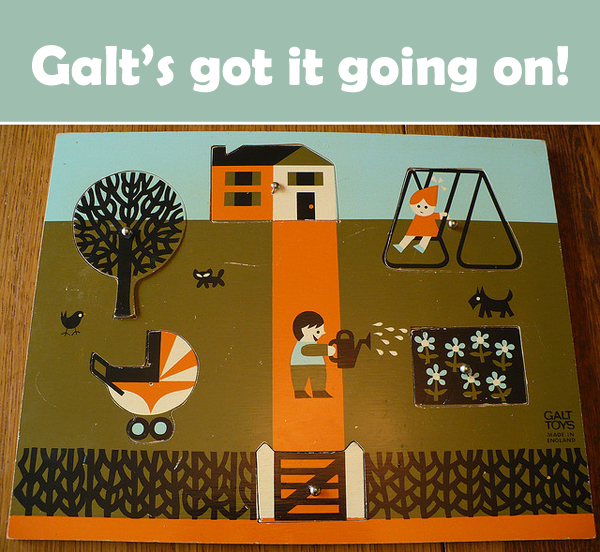 Are you familiar with Galt Toys?
I admit I wasn't, although the British company has been around for more than 175 years—started by James Galt, an educational stockist in Manchester in 1836.  It is still a company dedicated to creating beautiful and educational toys  with a healthy dash of fun, but something magical happened in the late sixties/early seventies.  The Galt toy-makers took the colorful design trends  of that time and infused that excitement into their toys.
I think the company's puzzles are simply stunning.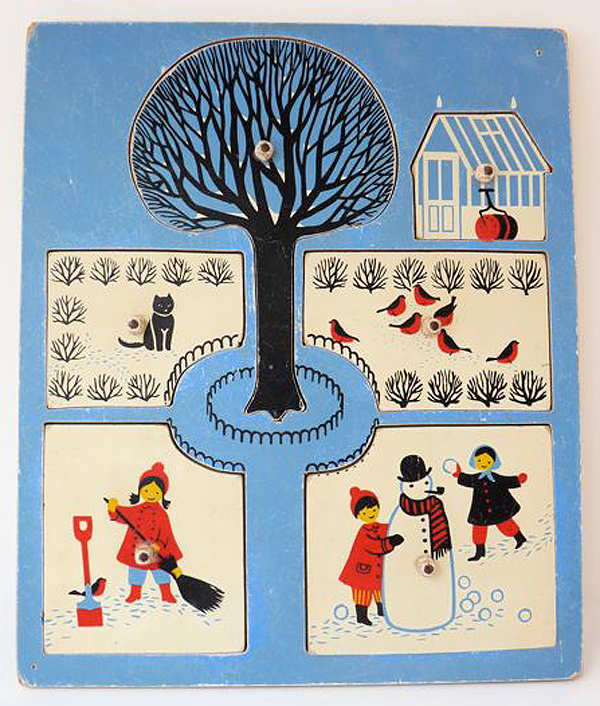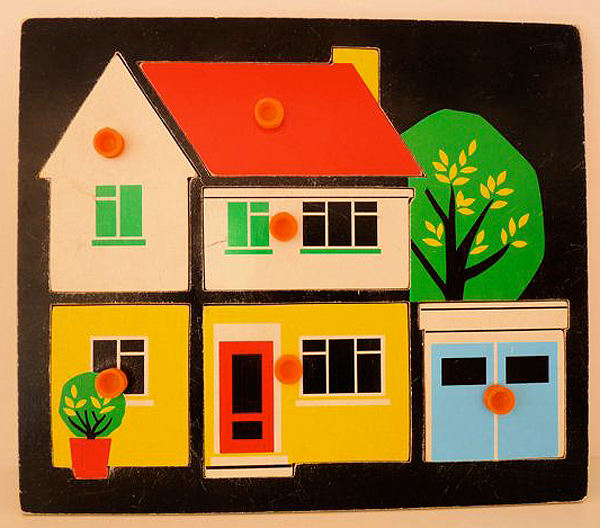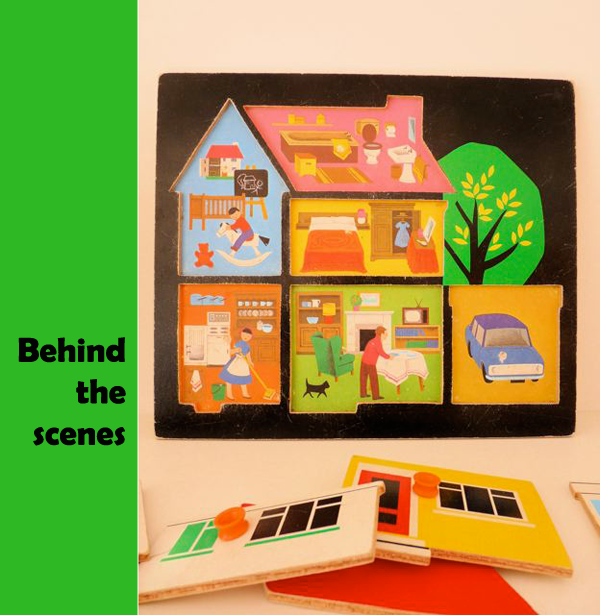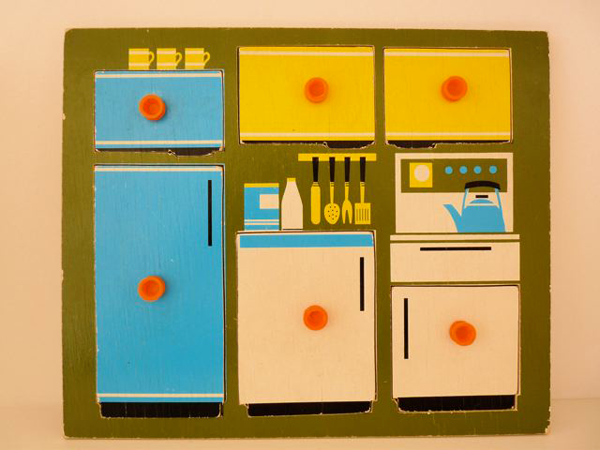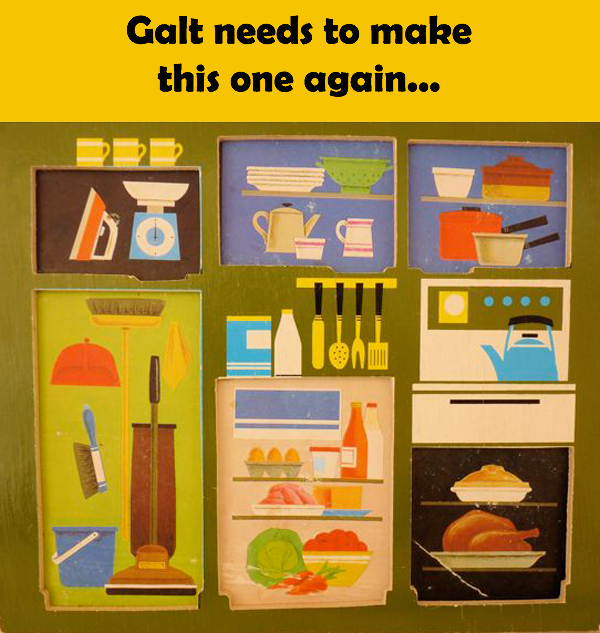 And these mix and match cards are so pretty I kinda want to put them on the wall instead of just keeping them in the box.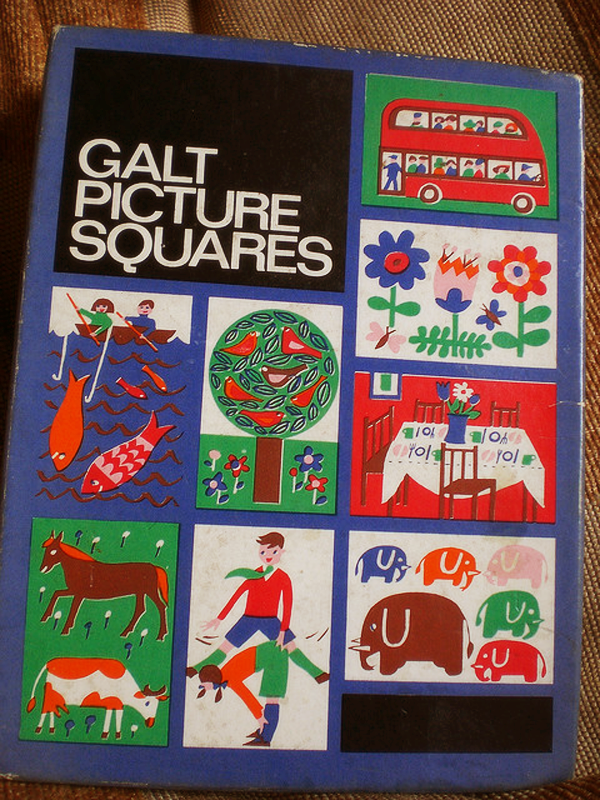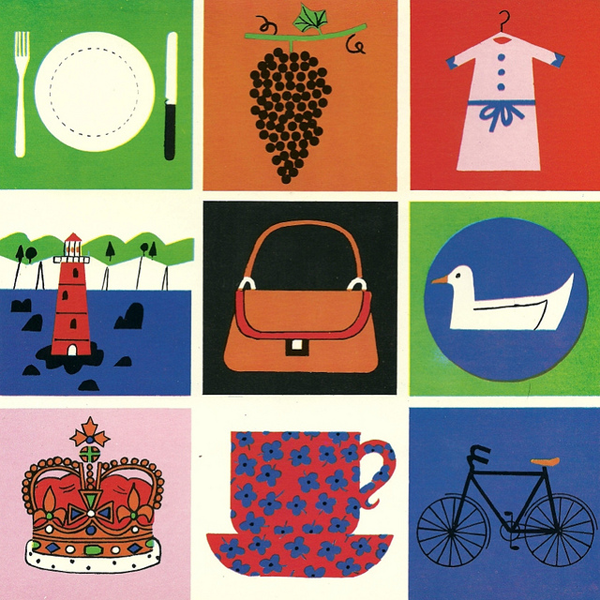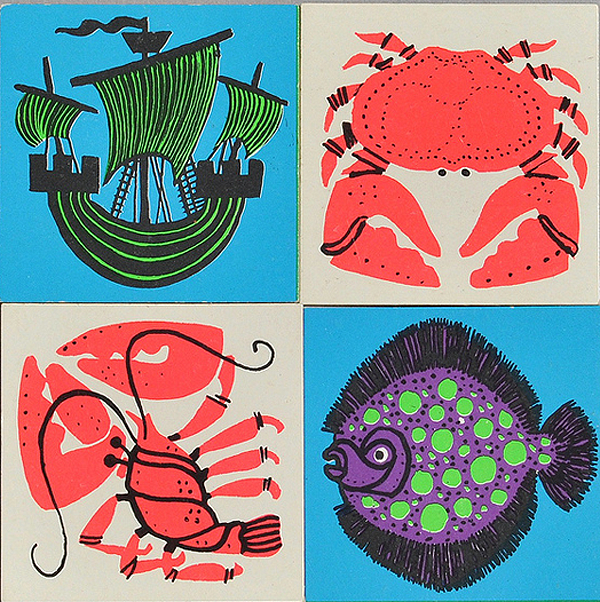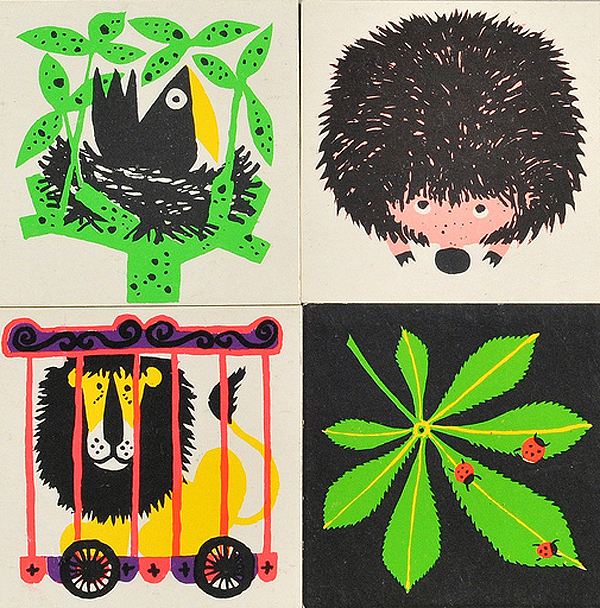 Speaking of that idea, the brilliant Ms. Jane Foster came up with this wonderful idea to use some vintage Galt cards for a striking accent and hook accent in her lovely home.
I know. Just amazing.  Galt toys even have cool advertising! Wow!
Are you familiar with Galt toys?