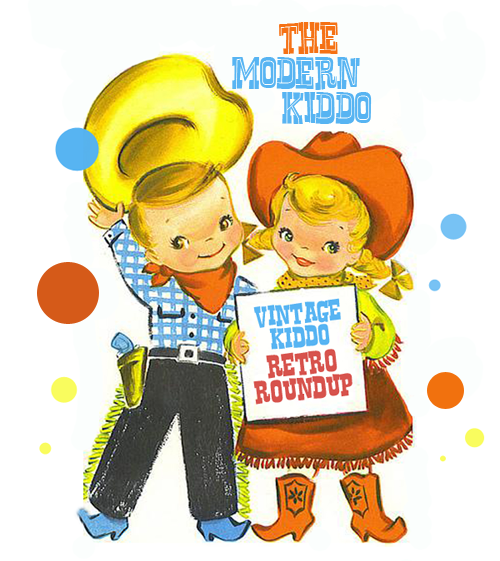 Let's kick off the wonders of this gloriously colorful month with a Vintage Kiddo Retro Round Up dedicated to the first color of the rainbow–RED!  I spend the weekend looking for some richly red rewards on Etsy!  Hope you enjoy it!
I expected to see some hearts since I'm doing red, but I like my hearts small and sweet–like these little heart buttons on this ruffly little pinafore dressie. From Etsy seller Sweet Shop Vintage.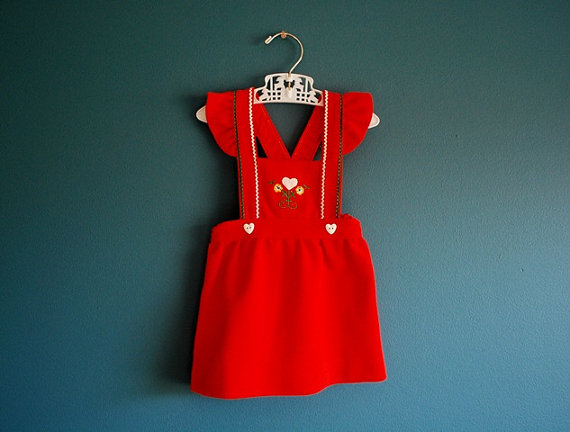 I love this little light elephant in a hot air balloon! Hee! From Etsy seller, Audrey Blissful. 
I guess elephants and red must go together! Because they certainly look adorable on this sweater! From Etsy seller, Happy Kristen. 
Hart & Sew has some of the snazziest stuff out there–and this grand little reversible jacket is certainly one of them. Sigh!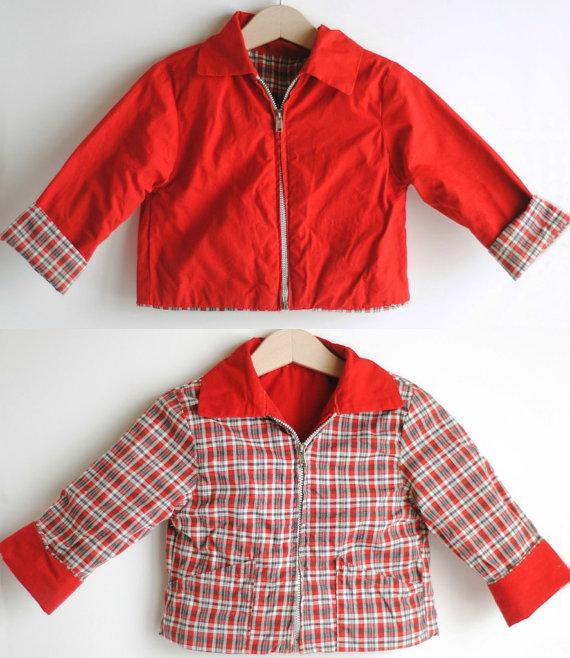 I love these vintage knit tops with their cute little designs! And these sailboats are so jaunty! From Etsy seller,  Bird Avenue Baby. 
These little piggies are from Marimekko! And I. Magnin.  Yes, please! From Etsy seller, The Culture Queen.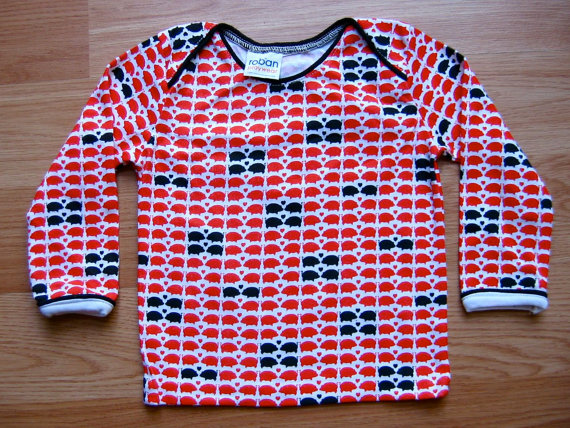 This cape. Oh, this cape!  WANT! In my size, please! From Etsy seller, Silver Screen Vintage. 
This little baby outfit does things to me, it is so darn cute! Â A duck with a hat? Fabulous! From Etsy seller, Halushka.
Nothing says red as much as a nice red apple on a shirt! And the gingham is just a cuteness bonus! From Etsy seller, Wayfaring Magnolia Vintage. 
And this nautical romper of cuteness is only $10! Â Someone buy it, please! From Etsy seller, BabyByrd Vintage.
May your Monday be as colorful as you!