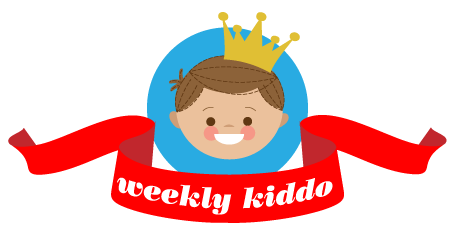 We get so many photos of fabulous little girls, but we don't see as many little fellers. So imagine my delight when Australian reader Suzette sent us these fantastic photos of her stylish little man FELIX! For starters, how cool is that name, right? I am particularly fond of names with an "X" in them. Felix is five and a half and looks like the sweetest little lad. Let's take a look at his unique style!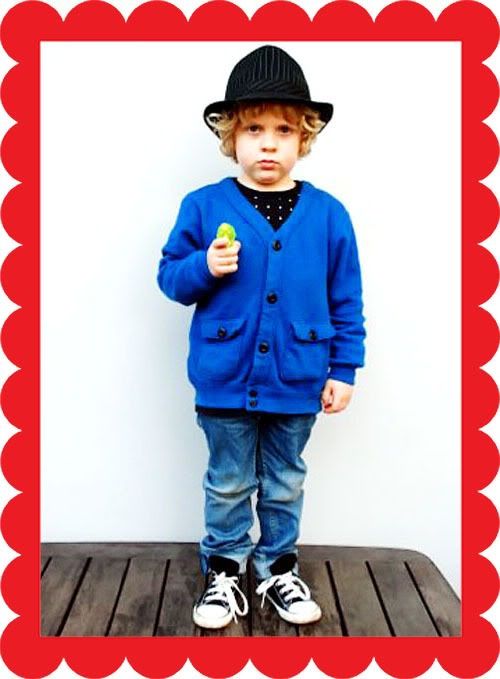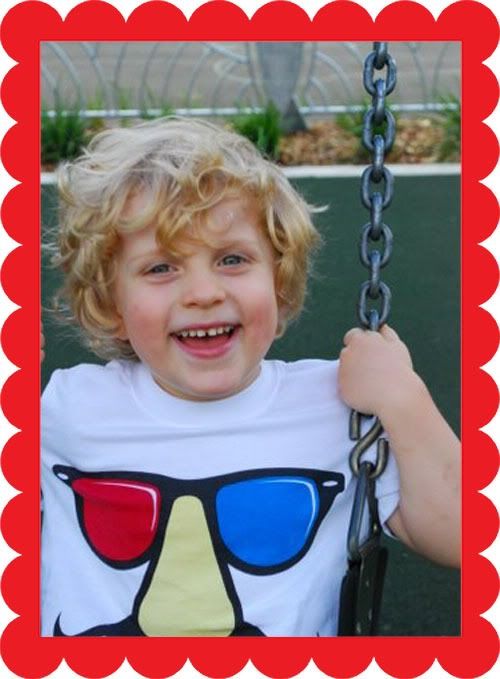 Mister Kids tee – a cool Sydney label. Says Suzi, "The folks who run it moved in right next door to us! They are as cool as their clothes."
Cute smile by Felix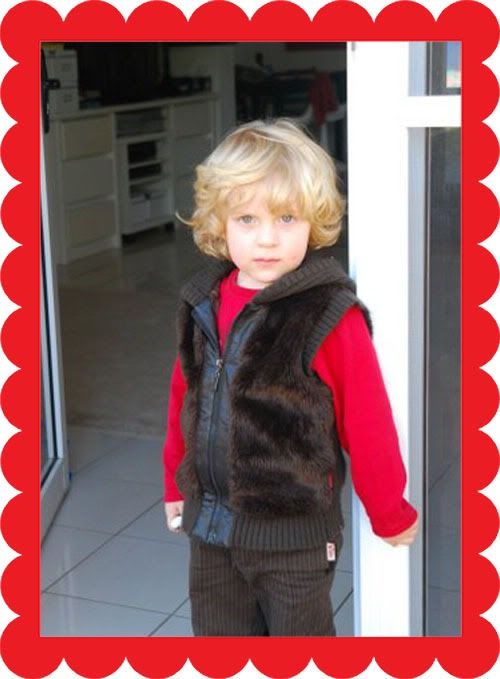 Wowzer! Check out that sweet furry vest!! I love it…the viking tee is an inspired touch.
+Â Polka fluffy brown vest
+ Eternal Creation brown pinstripe pants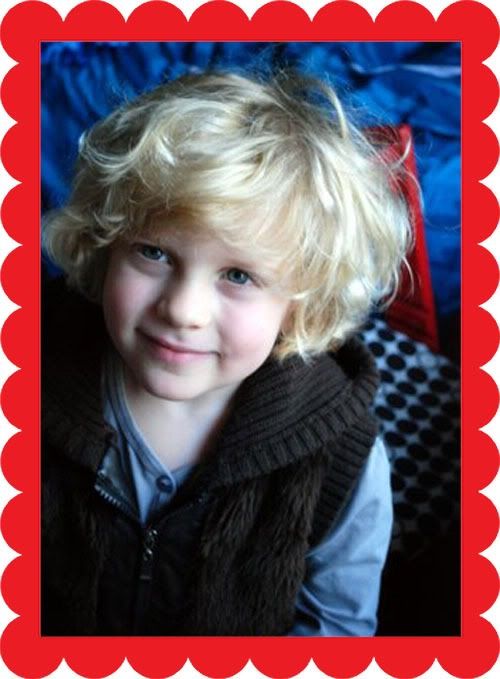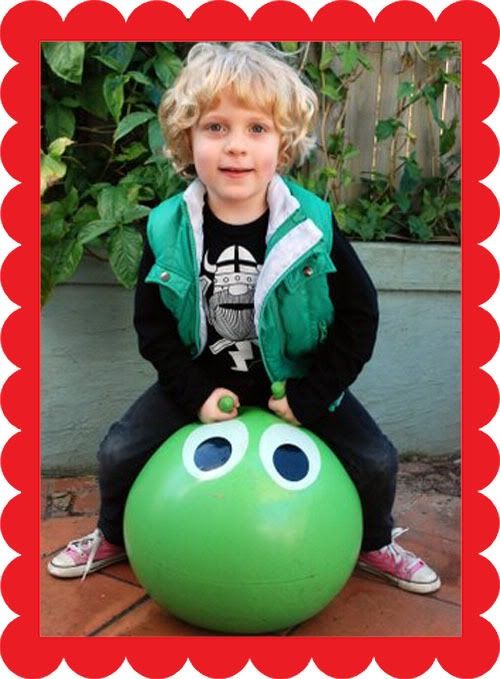 OUCH Kelly green puffa vest – 70s style and sooo cool
Danefae Viking long-sleeved black tee
Fred Bare black skinny jeans
Pink Converse low-top sneakers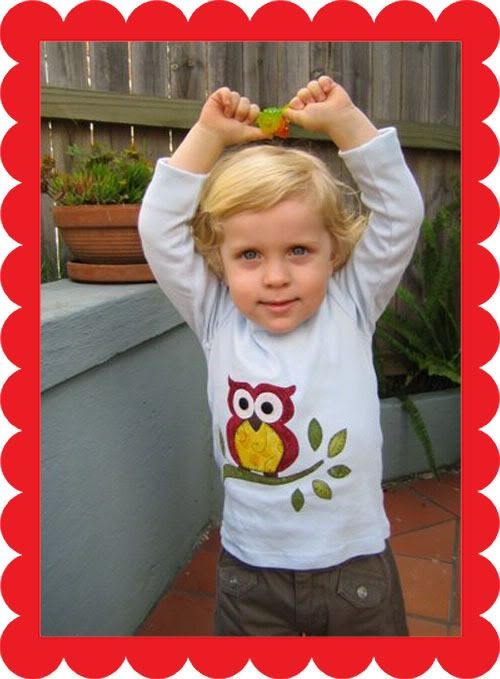 Says the awesome Suzette, "Our friend Lexi will be thrilled this photo was selected! She hand appliqued the owl onto a plain light blue top. She's one talented lady!"
OUCH Khaki pants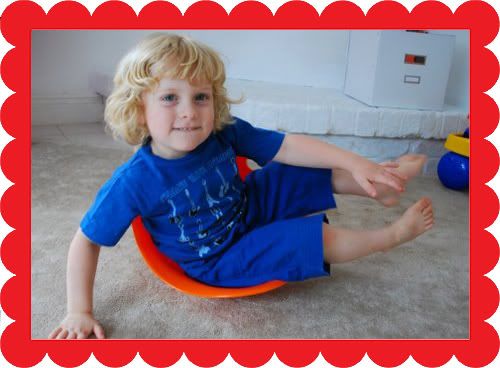 • Shirt by Munster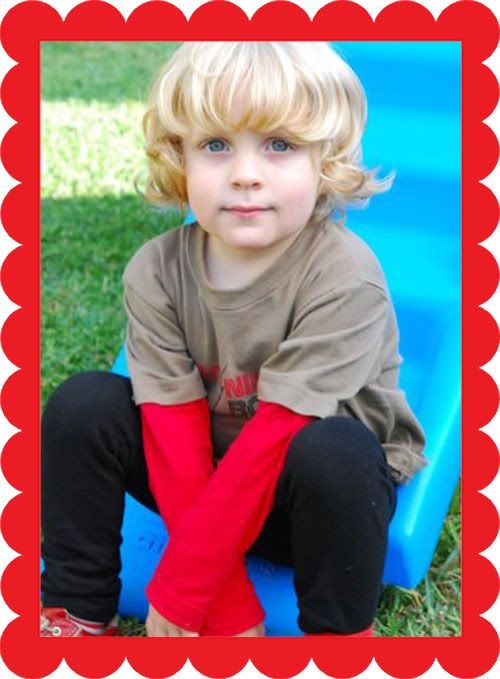 • Shirt from Best and Less (a budget store in Australia…love the mix of nice brands with quick-n-easy tees!)
• Skinny jeans by Wayne Cooper Junior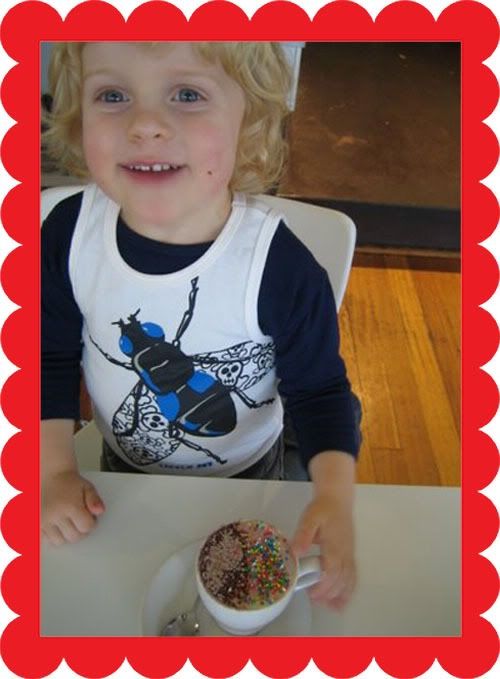 If anyone can remember the brand of this cool fly top, please let us know!
French blue top by Infancy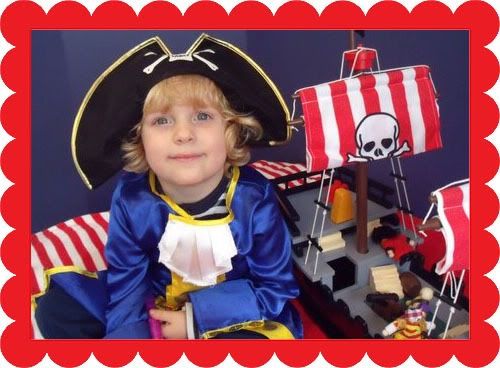 • Cool pirate dress-up and matching ship on his 4th birthday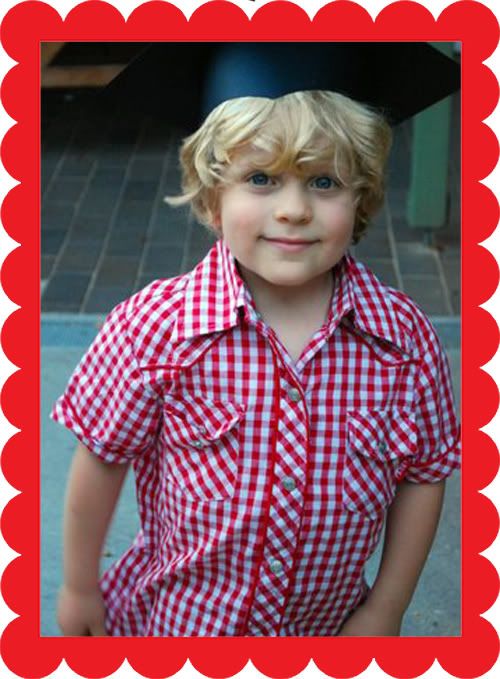 • Shirt by Rock Your Baby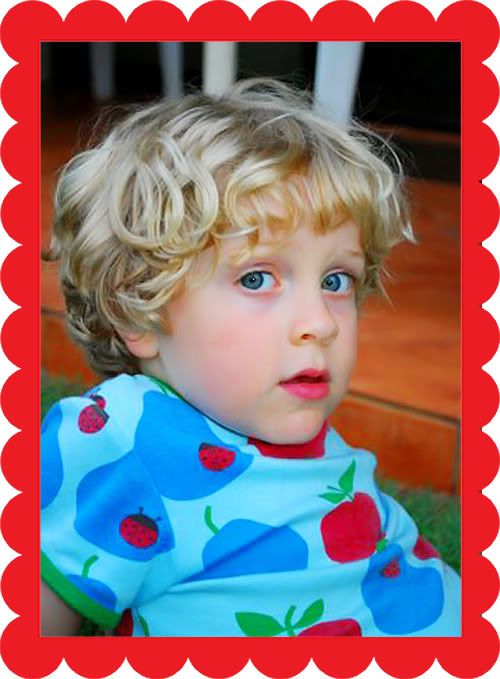 • Shirt by cool Swedish brand Duns
How adorable is this sassy lad?? I love his blonde loopy curls. We took a moment to chat with his lovely mum and she filled us in on all things Felix!
"There's quite a few Aussie labels in there. Never having been a huge label person, it's a bit shocking to see him kitted out so often in labels! I get them on sale though, always for a bargain!

Felix comes across almost as a small teenager but underneath this 5.5 year old Star Wars-obsessed maverick is a soft, marshmallowy, kind little guy who charms the older kids at school with his compact self-assuredness.

He's a gourmet and will try any food once. Felix loves olives and even a hint of chilli! Like his grandmother and great grandfather, he's a history buff and heavily into anything Ancient Egyptian and weapons throughout the ages.

Felix is always a delight and in his first six months of school, has taken much joy in learning to read —books are definitely his forte! He plays soccer and loves going to the skate park with his scooter. His dream is to one day own a skateboard!"
Oh Felix, you and your skateboard are destined to break many a young girl's heart! Thank you Suzette for sharing this handsome and stylish boy with us. Be sure to stop by the awesome kiddo blog babyology where Suzette is an editor. They post loads of fun, groovy stuff.