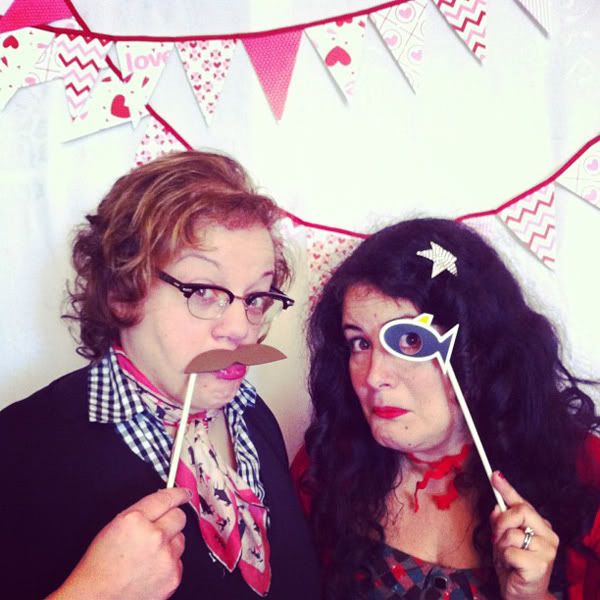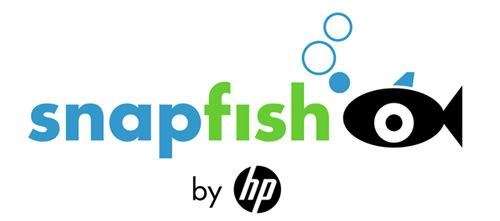 Oh friends. We love a good party. And we are kind of obsessed with taking photos. So when we had the opportunity to host a Snapfish Photo Party, well….we were pretty excited. We decided to invite our gal pals, The Dames over for a little brunchie and to share them with some super duper cute calendars we made….starring all of them! Our friends are a bunch of hams (glamorous hams, of course!) and we love a good photo booth.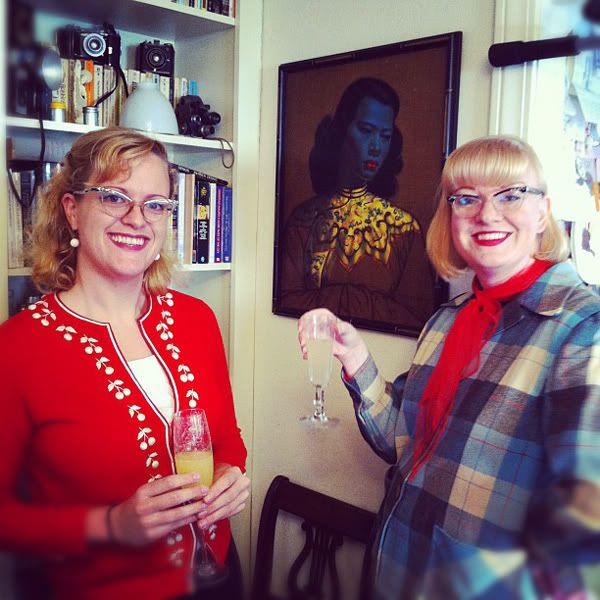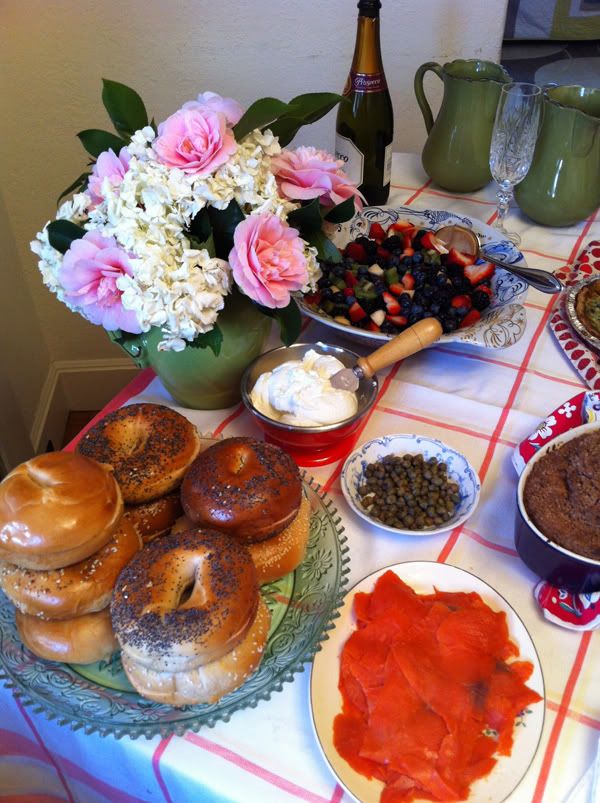 First up? A fabulous breakfast. Lots of yummy treats (including Dottie's famous homemade quiche—SO GOOD!).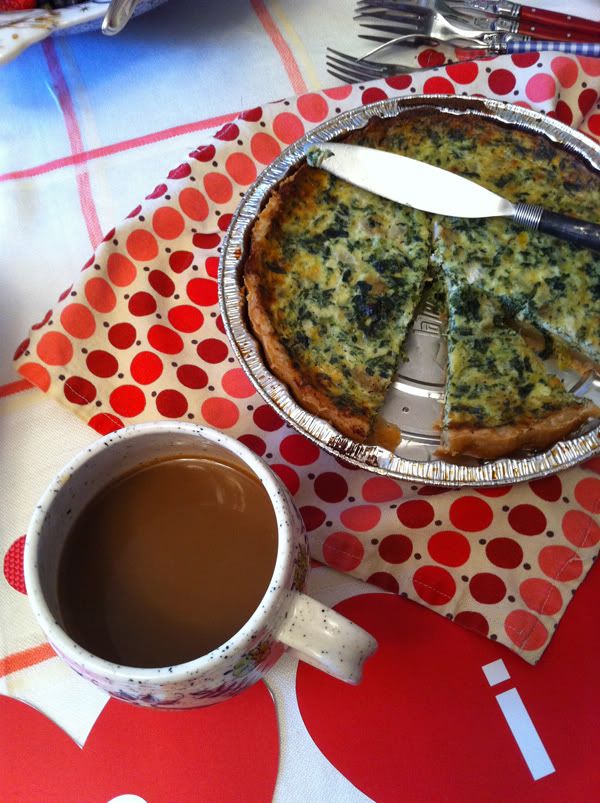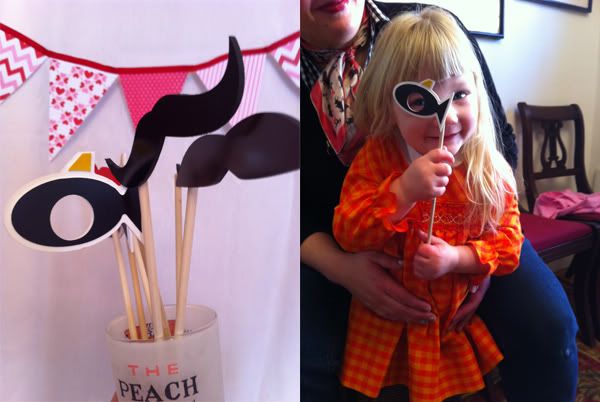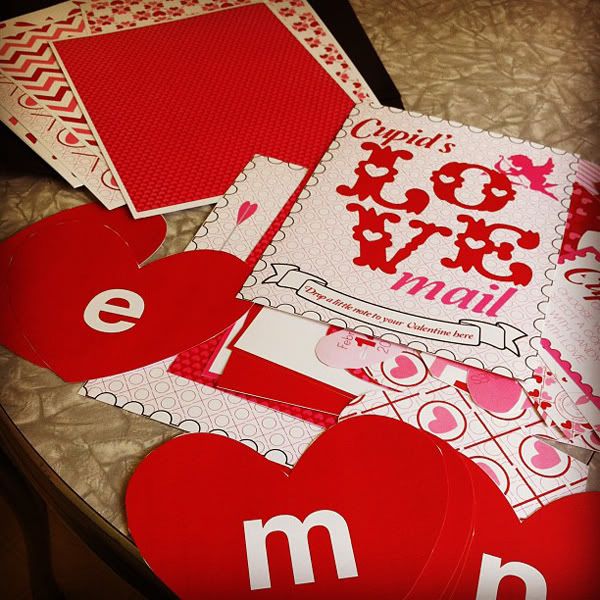 Snapfish gave us some fun decor that Dottie used to make a sassy little banner. We hung it over a simple pink tablecloth and voila! Instant photobooth! Snapfish also sent along some really adorable little props for our photobooth, as well. Let's just say they were a hit!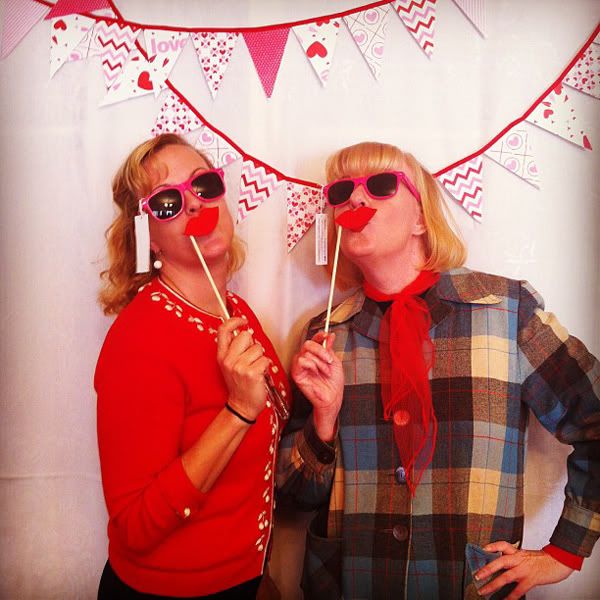 But then it was time for the piece de resistance, the calendars! Here are some of the girls with their little pink totebags. They were dying to know what was inside….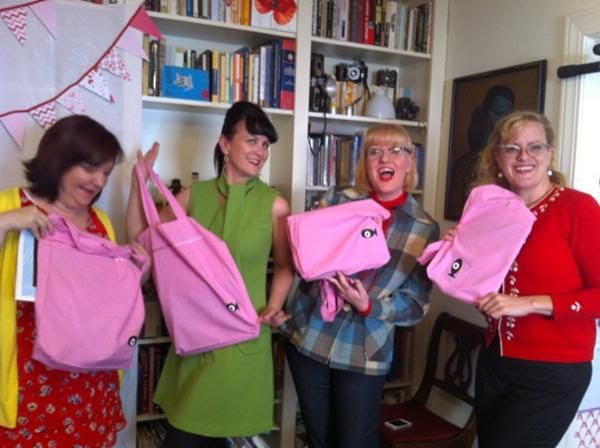 The looks on their faces when they saw the calendars were priceless. They were a smash! Each month had 2-3 photos of all of us at various restaurants around San Francisco. We were even able to add special mini photos on specific dates on the calendar, which was super cool. It was reeeeally easy to make, I have to say.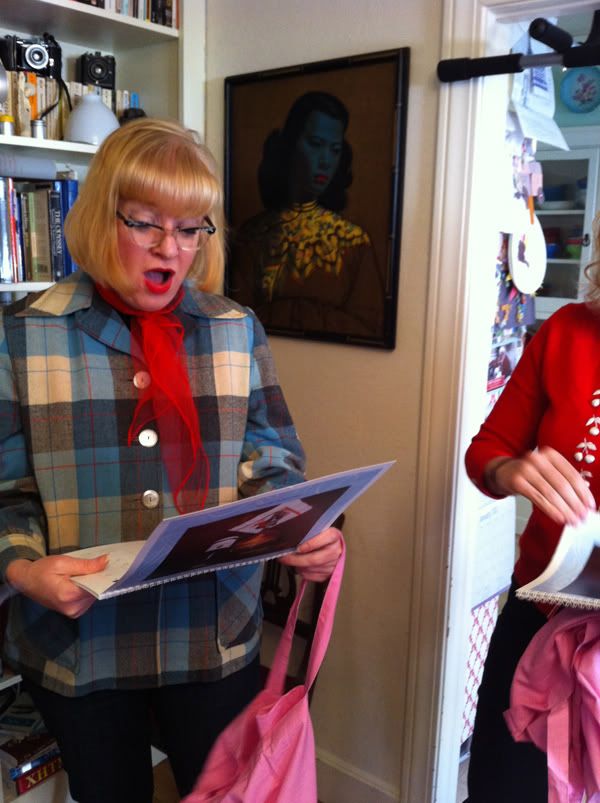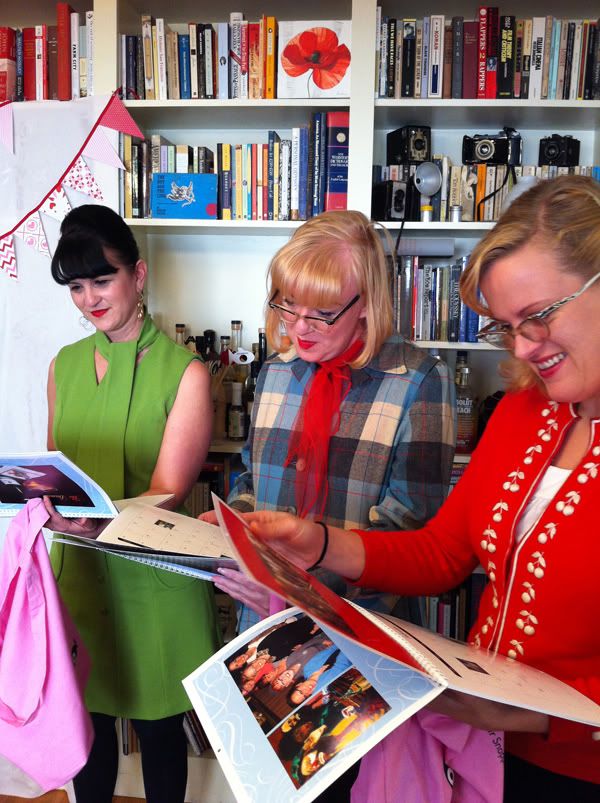 As the ladies flipped through the pages, laughing and grinning, discussion quickly turned to, "I totally need to make one of these for my parents!" and "These are so cute, I can't decide between a photo book or this for the kids!"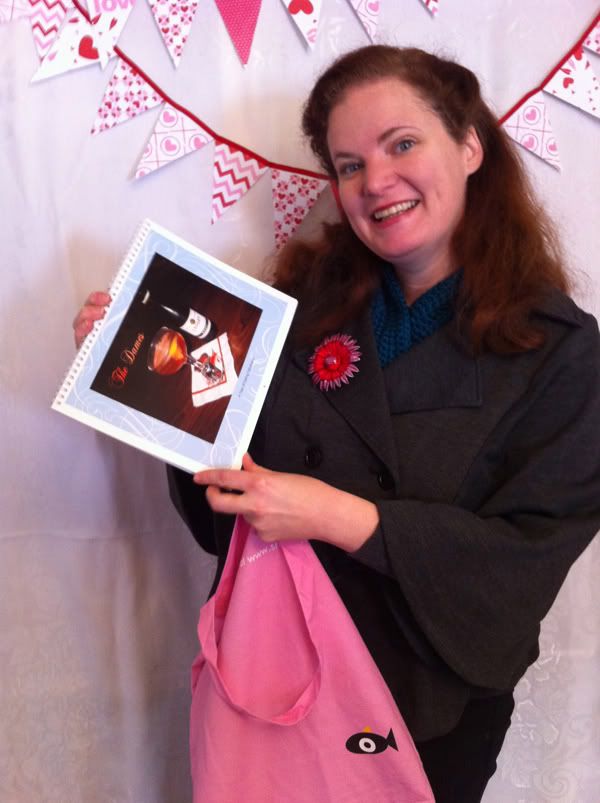 Yes, taking pictures of people taking pictures….of pictures. Ahem.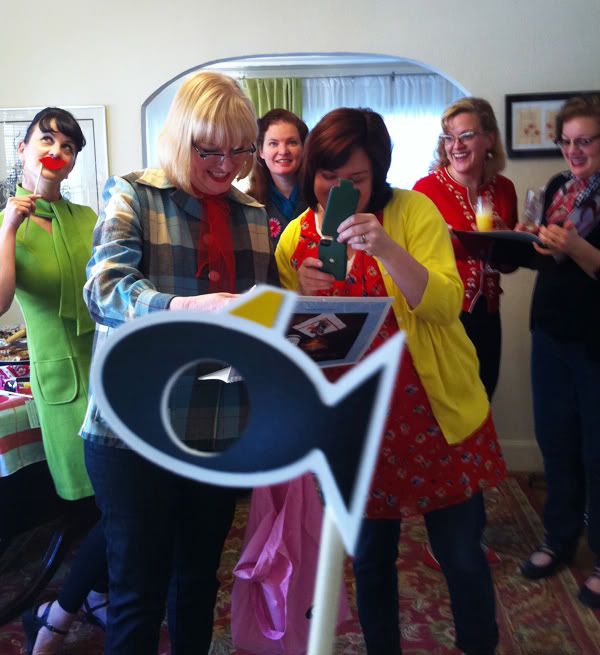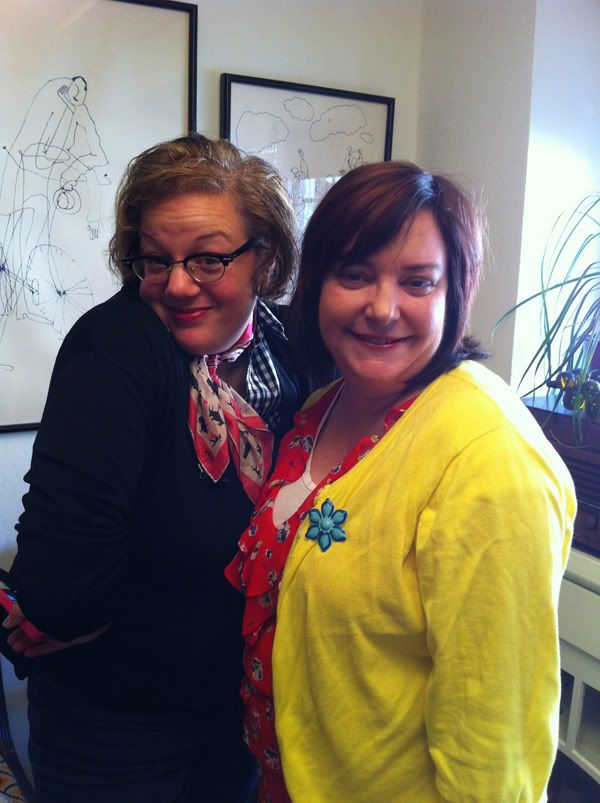 The Dames were brimming with ideas for photobooks! Dame Lynn is thinking about making a photo book of her recent trip to New Orleans! Dame Doe is planning on making a photo book for a co-worker who is moving away. Shona, our resident teacher was thinking a photo book of her classroom would be a cute way to commemorate the year! I have to add that I was so transfixed by our old photo albums, my mom once made me a Snapfish calendar featuring pictures of her and my Tante Maria in all their groovy 60s best! It was so special and cool—the possibilities are really endless!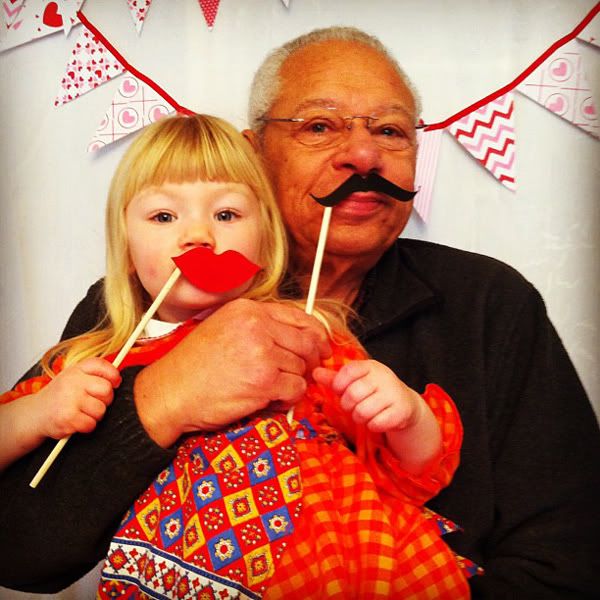 After Dottie took these shots of her little Peach hanging out in the kitchen and with her sweet grandad, she came up with the idea of doing a photo book of family recipes as well as pictures. Such a great idea!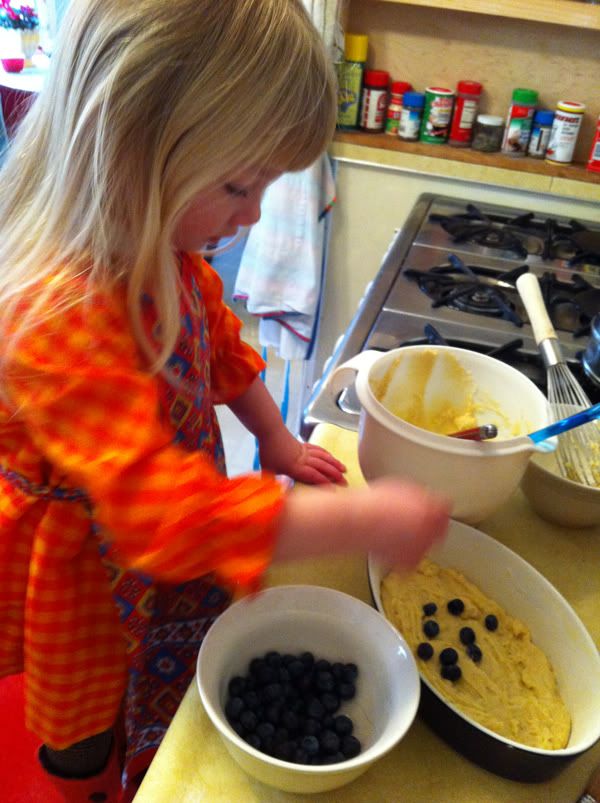 Of course, theeeeeen we all went a little crazy with the props and the photos taking…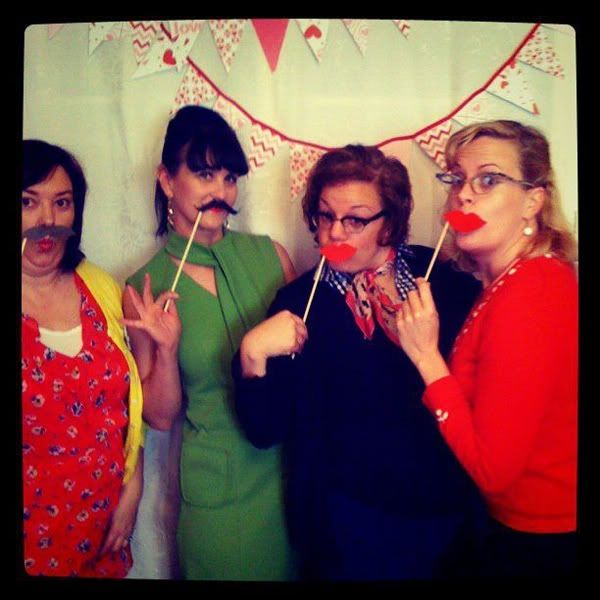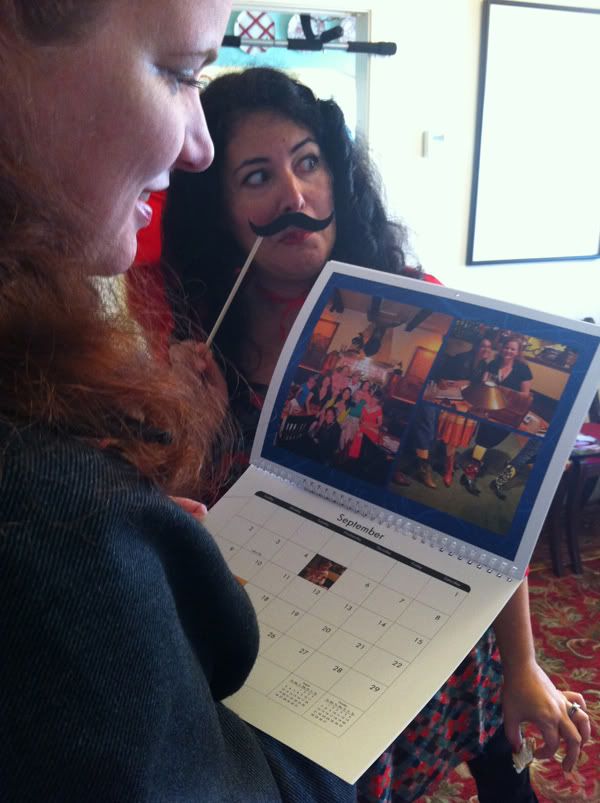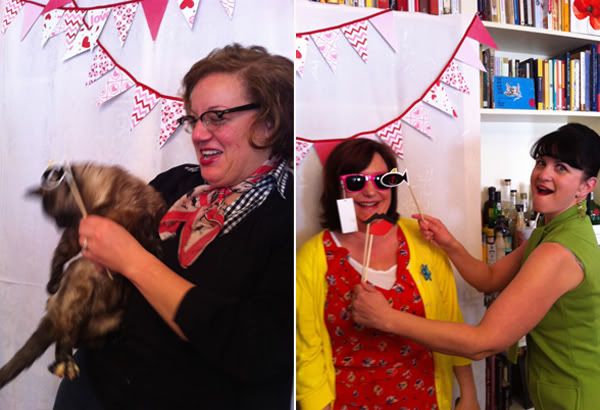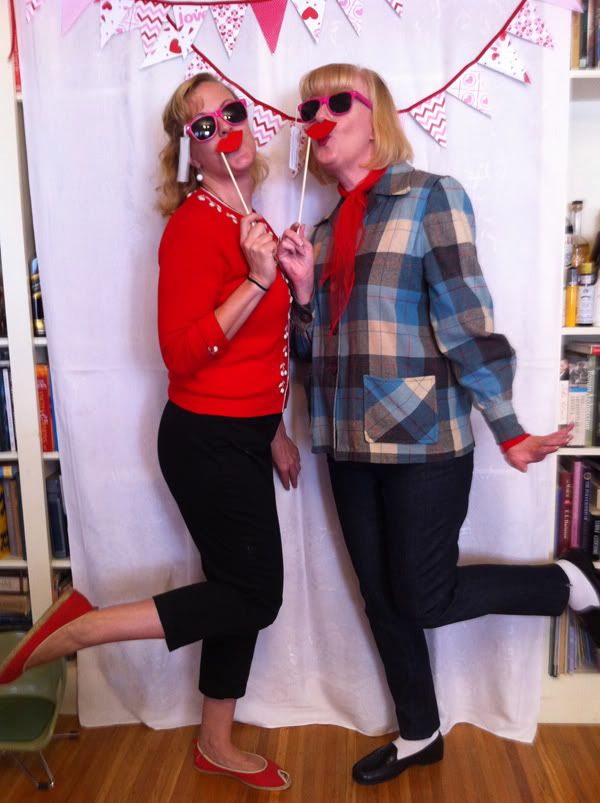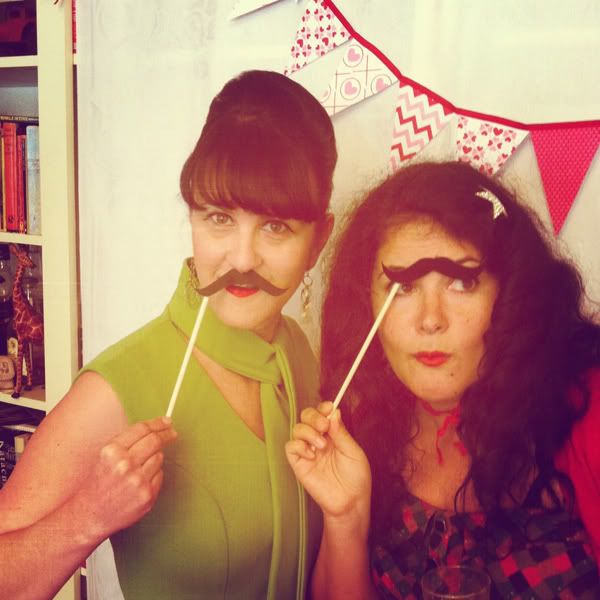 All in all it was such a fun get together! Have you made a photo book or calendar for someone? Its such a personal present to give to someone. We give it a big ol thumbs up!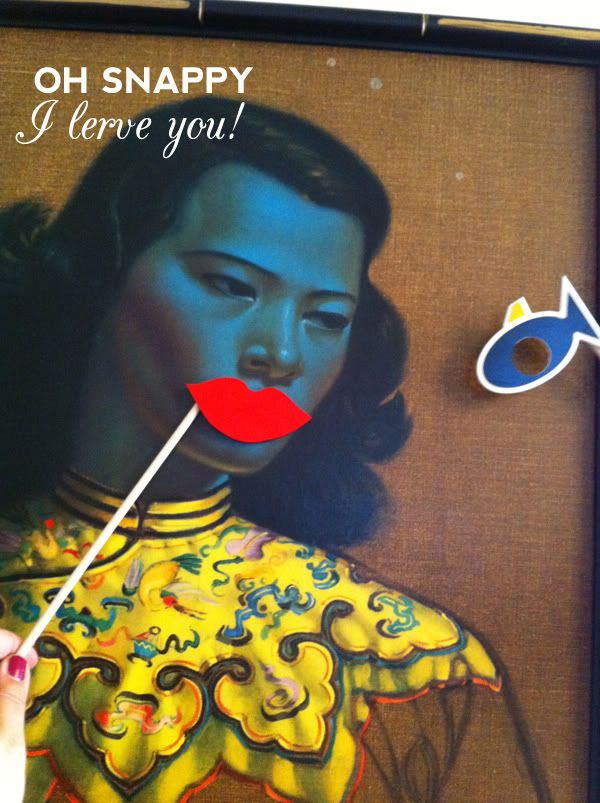 To learn more about Snapfish photo books and their entire line of groovy products visit snapfish.com, friend 'em at the snapfish facebook fan page or follow snapfish on twitter.
**Disclosure: This post is sponsored. Snapfish provided use with a Snapfish store credit to create the special prezzies. As always, all thoughts and opinions are our own.**