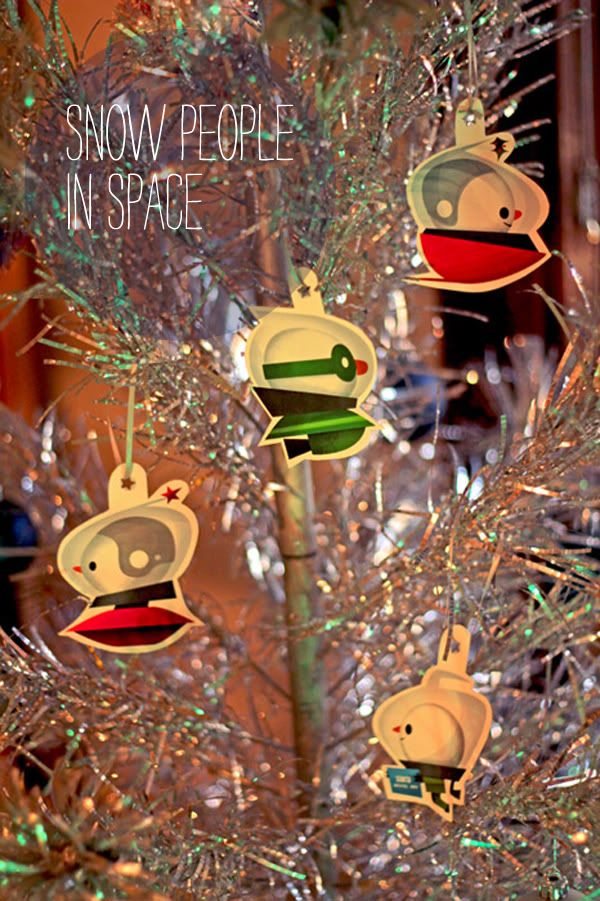 As this week draws to a close I have one last addition to the Modern Kiddo Ornament Party. So far we have seen amazing ornaments from Kristin (klt:works), Pilgrim (draw! pilgrim) and Danielle(Kitschy Digitals). Our final artist is the amazing Michael Fleming of Tweedlebop! I've sang his praises before (here!) and I'm about to do it again. Just look at these super adorable spacey snow peeps he's created for you guys!!!!!!! I'm in adorable snow-bot heaven: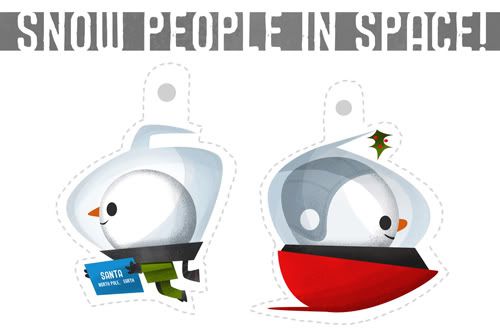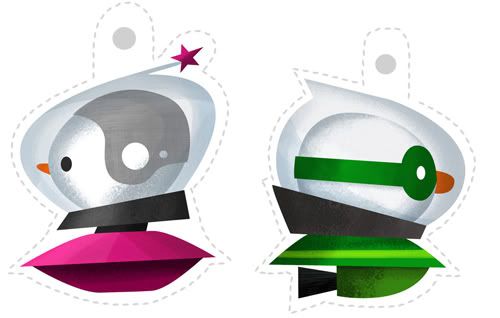 Simply download and print out on card stock for best results. As always I'm partial to a little embellishing with glitter or tiny pom poms, but these little bad boys look pretty darn adorable as-is too. A wee hole punch to the top and string with baker's twine, ribbon or string and yer all set!
And because several people have emailed me, here is a link to my vintage vinyl Retro Holiday Music Mix vol 1 & 2! Have a listen while you wrap those final presents and place this last special ornament on your tree!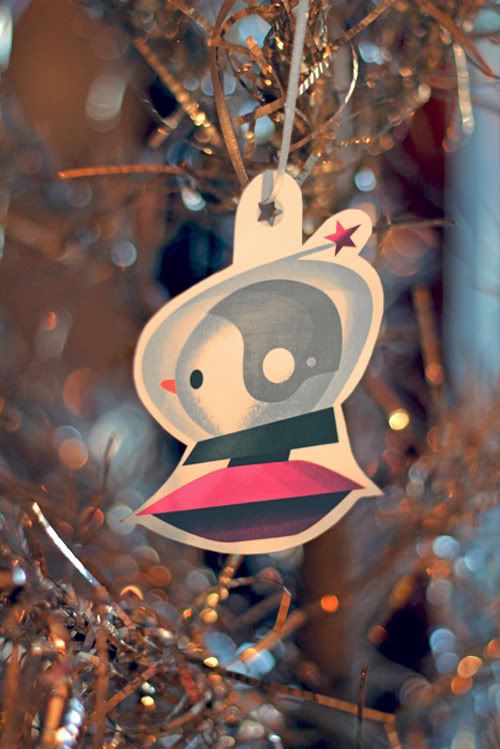 Oh! And here is the genius behind all this spacey goodness—Michael Fleming!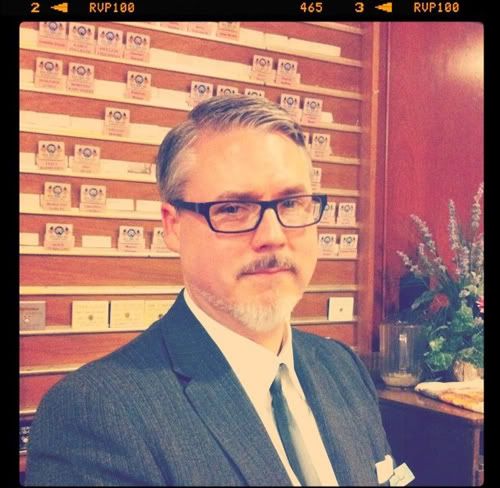 Michael is supremely talented and just an all around groovy guy. In addition to being an incredible artist, he is also the proud papa to the fabulous Winston Theodore and Olive!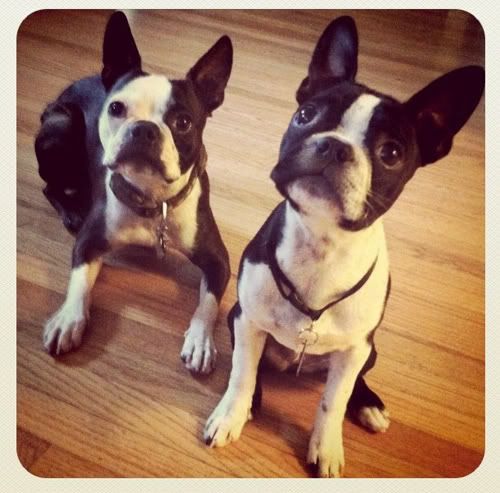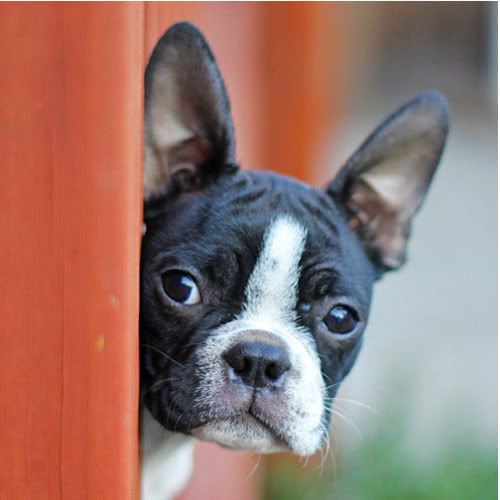 (sorry, couldn't resist one more shot of little Olive….)
Please show Ze Tweedlebop lots of love and swing by  his site or his shop (where you can pick up some amazing stuff!). You can also become a Fan of Tweedlebop on Facebook!
Thank you so much Michael for this amazing set of ornaments and being such a wonderful friend to modern kiddo.
Download your special modern kiddo * tweedlebop holiday ornament here! (and a gentle reminder, ornaments are for personal use only!)