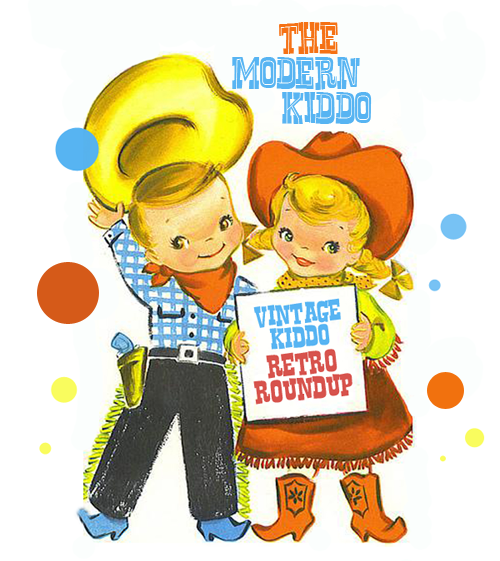 Well, there is something so marvelous about the first week in October.  The leaves are at their color peak and all thoughts turn to Halloween!  And coming up with the best Halloween costume ever!  So, I found some wonderful vintage Halloween costumes for your wee ones!
What's up clown? From Etsy seller, Brushing By Beauties.
I am such a fan of this showstopper of an costume. Would it be cool to dress your little kiddo as a 1950s chorus girl?  From Etsy seller, The Vintage Mistress.
Homemade vintage Star Trek outfit? Sign me up! From Etsy seller, Nance's Nostalgia.
I think this little Dutch girl outfit is so darling even if it is a dance outfit. Very close call for the Peach. From Etsy seller, Hornets Nest Vintage.
This to me looks like the base of an AMAZING Carmen Miranda outfit!  Someone please buy this and slap a pineapple on your kid's head! From  Etsy seller, One Sweet Dream Vintage.
Wouldn't this be a great vintage Hallmark paper bowl from the seventies to hand out your Halloween candy in on Oct. 31st? From Etsy seller, The Dizzy Apron.
Ahoy Mateys! This is the cutest little sailor ever! From Etsy seller, Field House Goods.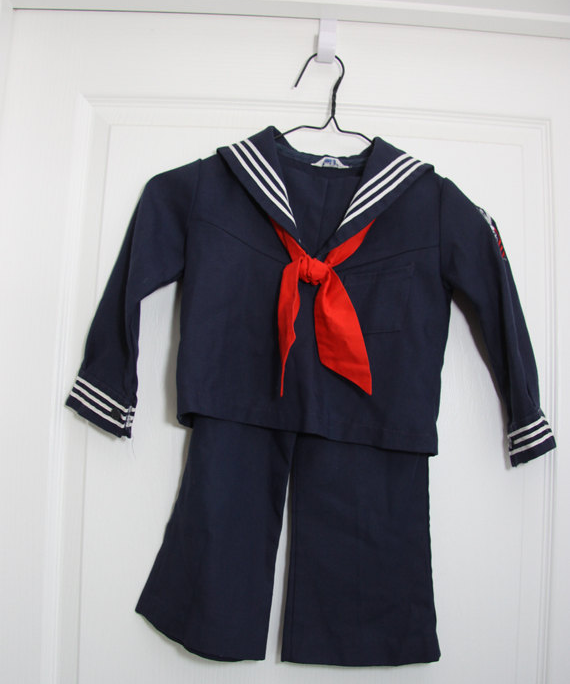 This alligator outfit is perfection.  And someone should buy it NOW. From Ebay seller,
These sassy vintage little paper napkins and cups make you want to have a party! From Etsy seller, Teresa Tudor. This seller also has a lot of great vintage Halloween goodies if you want to stop by her shop.
Who wouldn't want to read this chuckle of a book this month? From Etsy seller, The Whimsical Hatbox.
And for the bakers out there, here are some vintage Halloween cookie cutters to make someone very happy in October. From Etsy seller, McCombs General Store.