Welcome back everyone from your weekend of fun. Well I hope it waqs fun! I don't know about you, but spent this weekend making room for all of the merry decorating I have planned.  And of course cuddling with zee Peach.  Why aren't weekend twice as long so I can get everything I want done?
But I did manage to make a few rounds of e-thrifting and have a bang up round up for you all today!
I always want to make the most of this cozy jolly time of the year and incorporate fun holiday-themed things for the Peach to do. With that in mind, just think what goodies lie ahead in this gem of a magazine!
I love the little Dutch boy kicking it up in the front! Â From Etsy seller, Â Old Papers and Pages.
I know we are quite a way from the summer days of nautical theme clothing, but I had to share this great vintage baby navy sailor top.  So cute! From eBay seller, Petite-Vintage.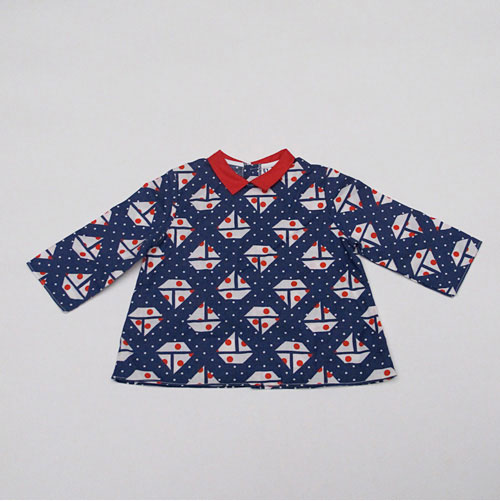 Oh heavens, red velvet lace dress. Is it wrong of me to buy this for the Peach and save it for next year? From eBay seller, Ave Vintage.
I found the holy grail of vintage kiddo clothing.  Wonder Woman underoos.  IN THE ORIGINAL WRAPPER.  All bow down to the awesomeness of eBay seller  Fritzfurrare.
I wonder if this veggie sweater would help little ones be more fond of veggies? Turnips are a total fashion do, if you ask me!  From eBay seller, TreasuresofTime419.
Who doesn't love Smurfs? And who wouldn't love these vintage smurf rain boots from eBay seller, Mejamison?  I love that they have a space for the owner names.
There's a new baby sheriff in town!  Thanks to 3 Ring Circus!
There is a reason I always seem to showcase something from Lishyloo's Etsy shop, but when she has such gems as THIS–a rocking horse HealtTex shirt, well what can I say…
Oh I loved playing jacks.  If the Peach could only fit into this 12 month little jumping jacks  jumper, I'd buy it in a heartbeat!  Thanks for the find, Frecklewonder!
I love a good shoe and I fear the Peach is following in my footsteps and sadly also my wide foot. So these red and black charmers are not an option for her, but perhaps for some lucky narrow footed kiddo! Nice find from Etsy seller, Â Sassy Sister Vintage.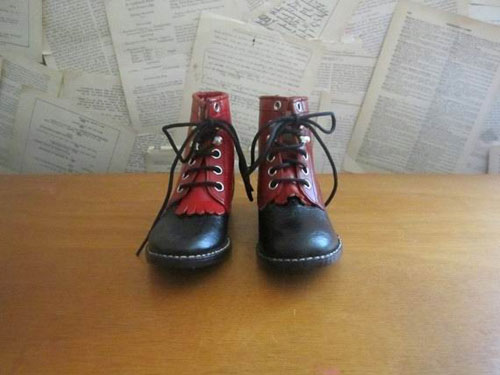 Oh, this dress. Â This dress is a keeper. Â So sweet and the leaves can't help but make you smile. Â From Etsy seller, Flour Clothing.
Well, that's it! I hope you had a grand weekend and got a lot of your holiday shopping done!  I haven't. Eep!