Friends, I hope you had a lovely lovely weekend! This was the first one I had at home in awhile that didn't involve me throwing a party, so it was very nice and mellow which is just what I needed and wanted. And a weekend wouldn't be a weekend for me if it didn't involve a little online shopping for you for the best vintage goodies I can lay me Web hands on!
I just adore that yummy poly knit with nutty patterns. And Miss James from Bleubird Vintage found the perfect one with… PENGUINS! Â J'adore!
I declare WAR! With these terrific vintage cards specifically for the card game, War. Â Oh, if I had a dime for every time I played this game at my grandparents house on rainy summer days on the stairs. From Etsy seller, 30One.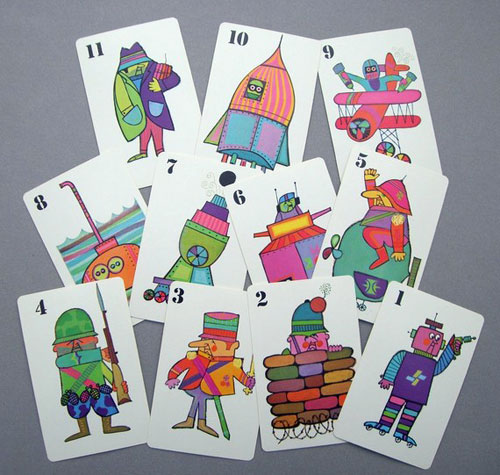 Oh my heavens–don't you just want to buy this dandy jonjon for the summer? Â From Kyssa Vintage.
With Easter about a month away, this little vintage Easter bonnet would be a great way to greet the Easter Bunny! From Ebay seller, DollyLady4DollsJanet.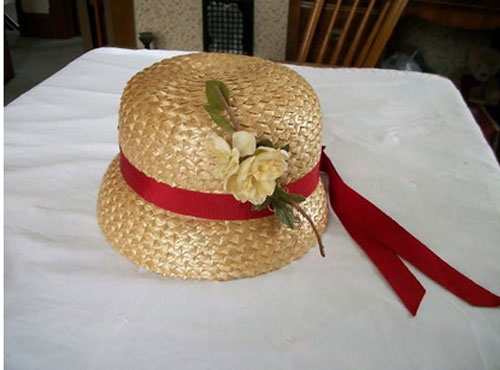 Etsy seller, Nitty Gritty Vintage is parting with these charming navy friends. I love those vintage stripey laces. Â ME WANT!
Animal lovers, you have to get this book for your little one. Â Because everyone has a "special pet" amirite? From Etsy seller, KidWonder, which is Frecklewonder's new kid focused Etsy shop.
I'm totally digging these sweet vintage roller derby skates.  Toddler size to boot! From Etsy Selloholicmom.
Cock a doodle DO with this terrific vintage blue dress. Â Kinda has that Russian peasant look with the high collar. Â From Etsy seller, Age of Bliss.
Three words: ROCK'EM.  SOCK'EM.  ROBOTS. Nuff freaking said. From Etsy seller, SpookCityArts.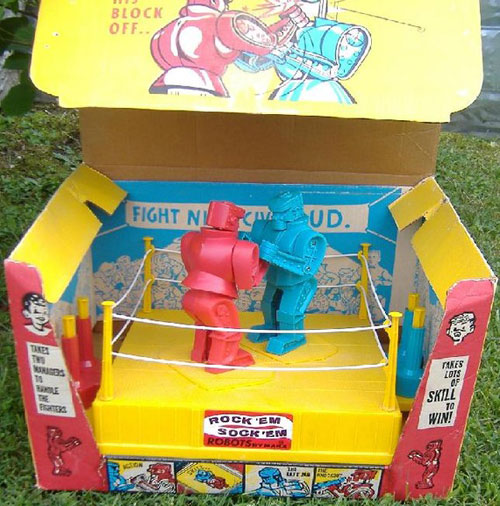 Oh,this little vintage wooden table set is so sweet that it would be a terrific addition to any dolls house. From Etsy seller, Buttonsnsuch.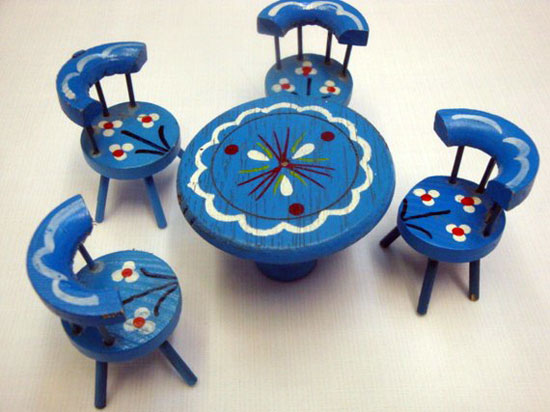 Happy Monday!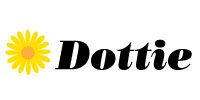 PS: I'm announcing the winner of the Winter Water Factory giveaway this afternoon. Entries close at noon today!