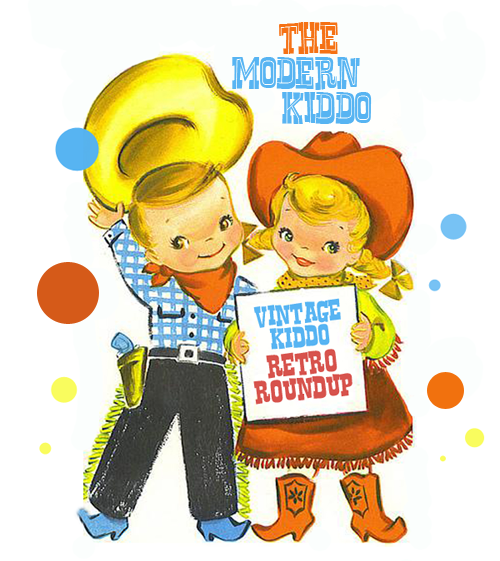 I hope you had a nice weekend!  Mine was full of kiddo birthday parties, ballet lessons, sewing a certain someone's not easy Halloween costume and a great gab fest with a friend!  But of course I had to share with you some sweet vintage goodies. And this week, I got quite a few goodies!
I don't know who these guys are on the hem of this dress, but boy are they cute! From Etsy seller, Vintage Under the Sun.
You have to admit, this amazing striped turtleneck doesn't even look vintage, it is so cool! From Etsy seller, Sweet Pickin.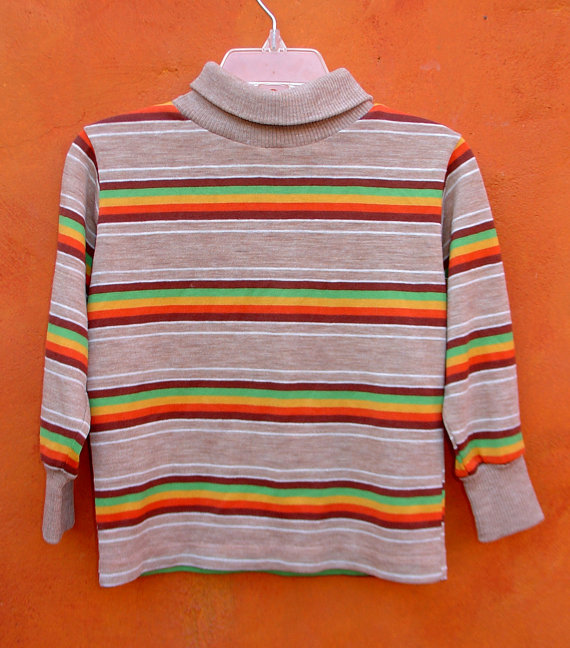 I'm completely in love with this sweet little Swedish vintage top for a newborn! Sigh! From Etsy seller, Scandivintage.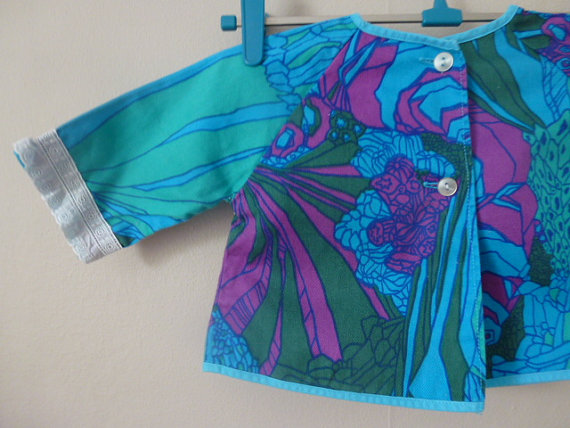 This little vintage brush set would be a great present for a new mama baby shower, yes? From Etsy seller, Oliver's Forest.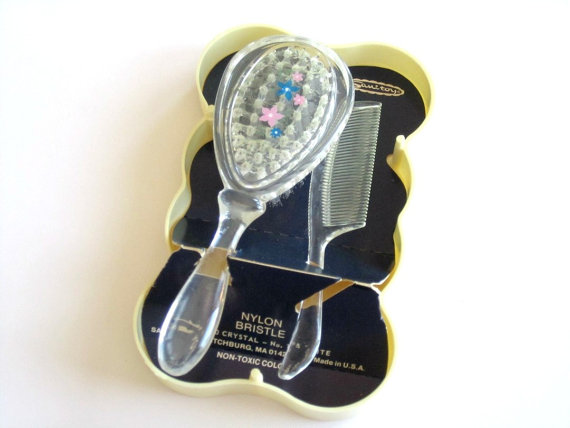 This would make a sweet widdle cowboy costume for some nice little guy this Halloween! From Etsy seller, Fuzzymama.
Hoo boy, I adore this little horn playing jumper! If it only fit the Peach… From Etsy seller, Storybook Retro.
Pink plaid is so hard to find as is this big girl size 10 jacket too! From Etsy seller, Olive Vintage.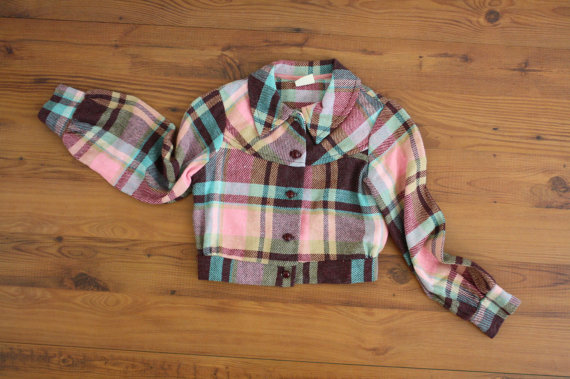 This plastic pony still has some kick left in her for future rides! From Etsy seller, Noodle & Lou.
It's almost snow season, and this snow suit would be great for any little kiddo! Doesn't look like something Luke wore when he was on that really cold planet in Star Wars 2 before he met Yoda? From Etsy seller, Bondplace Vintage.
I would buy this sweet yellow vintage cardi in a heart beat if I could squeeze the Peach into it.  From Etsy seller, Baby Shapes.
Happy Monday!