Congrats, Flo! You are the winner of our klt:works giveaway!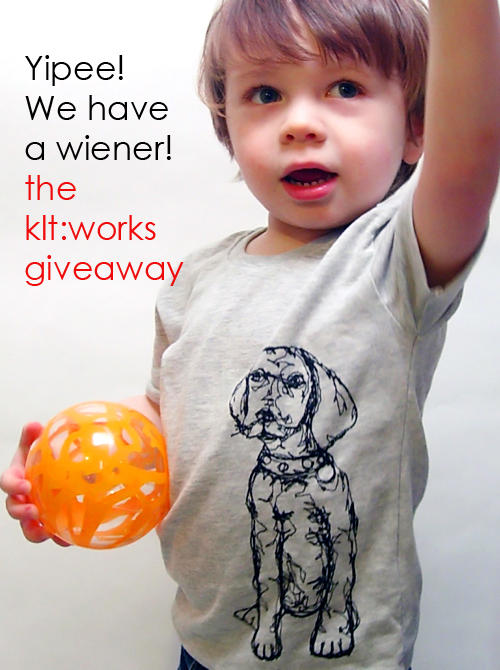 I must say this has been such a great giveaway and I think we are all big fans of klt:works and all of her gorgeous goodies from t-shirts to mobiles and all sorts of good stuff in between.
Enjoy your yummy stuffed little friend and awesome t-shirt, Flo and thanks for becoming a fan of Modern Kiddo!
Happy Friday everyone and have a terrific fun filled weekend!