Hello pals. I'm back with more teeny treasures. I have some tasty little finds for you, so I'm just gonna jump in and let the pictures speak for themselves!
I'm a sucker for any hat with ears. And for babies with super chewy cheekies. Hee.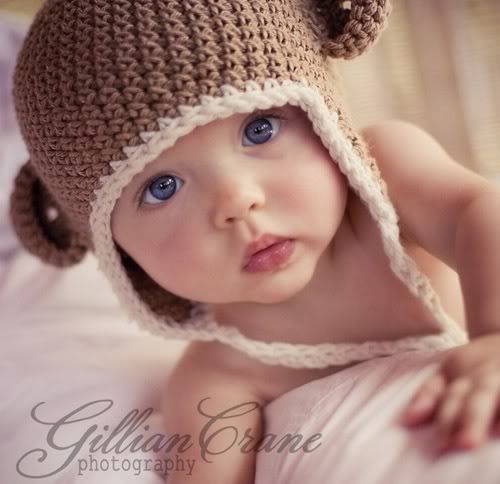 The hot pink cloche is really adorable too.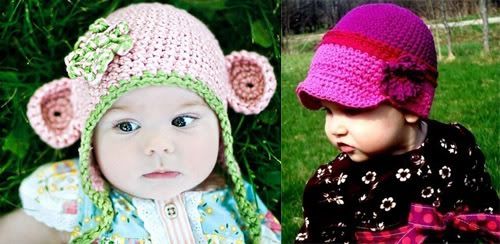 Get these awesome monkey ear hats from Citefuzz
I think you'll flip for these cutest of vintage-inspired rompers….it's the lil ruffle bottom that take it over the top. I totally had one of these when I was a little girl.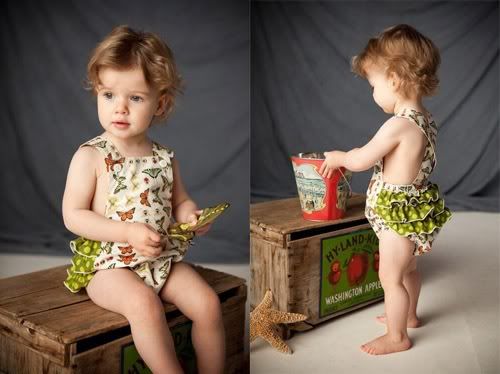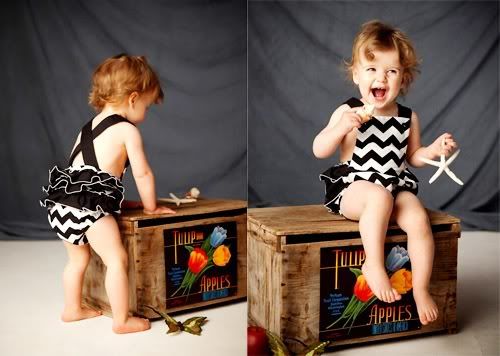 Available from Etsy seller The Measure.
I love a sweet sun dress and this little one shoulder number is so cute….and so affordable.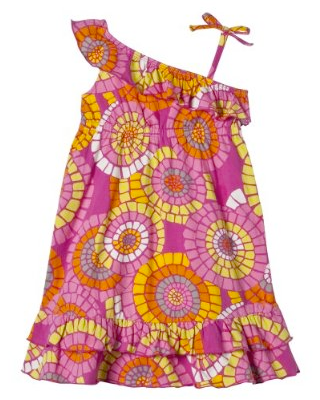 Get yours at Target. Yup. TARGET.
San Francisco designers Velvet & Tweed create truly stunning children's clothing. This special dress would be perfect for a spring wedding or other fancy occasion!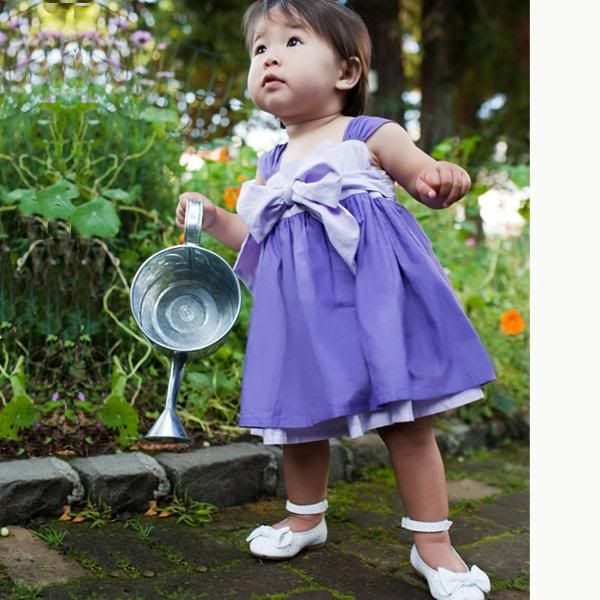 Browse Velvet & Tweed if you dare….
Ahhhhhh! How cute are these little booties?? Perfect for your little forest fairy.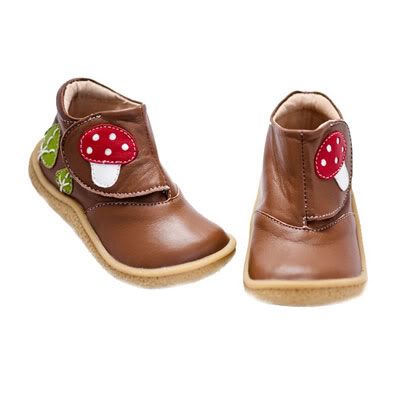 From Livie and Luca, via Baby Wit
This little cutie is so sweet….it's a one color silkscreen, but the pattern is so fun!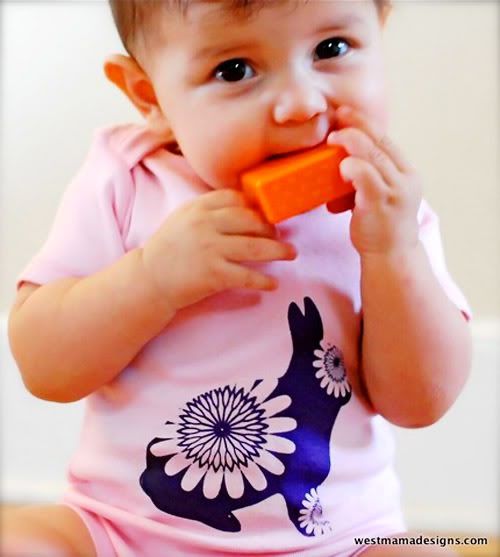 From Etsy seller, Â West Mama.
Here's one for the little guys…..a snazzy giraffe with stars in his eyes.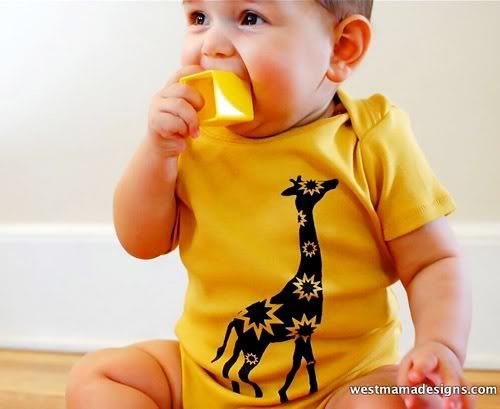 Also from West Mama
The ubiquitous owl is still a fave of mine….so wise….so widdle!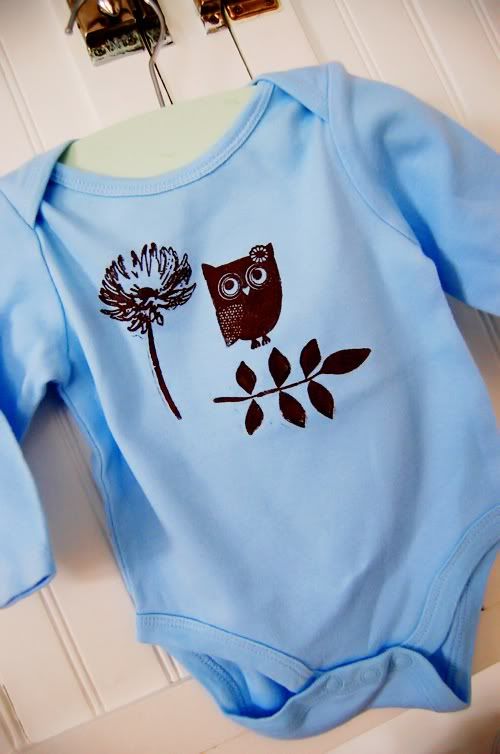 From Etsy seller Layette
Our friends at Citifuzz made this sweet hat, which is perfect for little guys. (Check out those eyes!)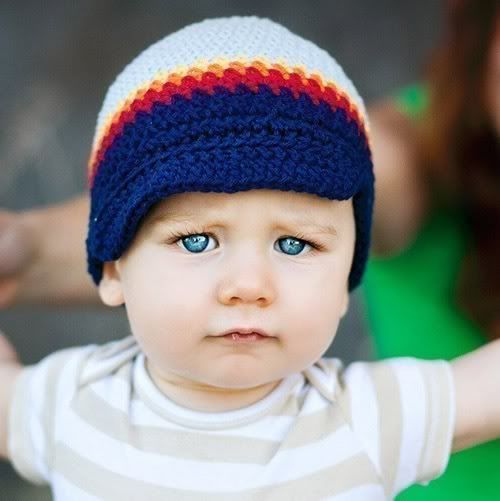 These tees with the sewn on tie are so cute on these little dudes, doncha think?? From Fat Tie!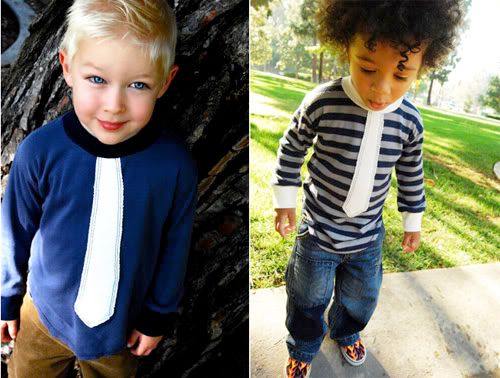 I love this rad plaid fedora….hats are so stylie (when your child will wear 'em! Wolfie resisted hats for ages and finally has decided he loves 'em!)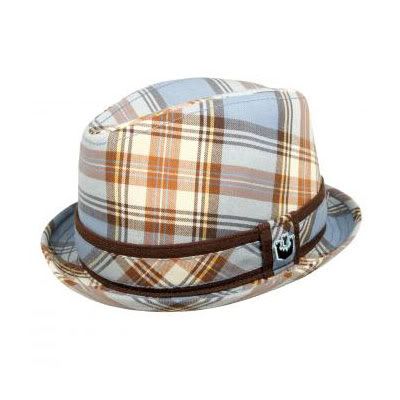 Tee hee. How can you go wrong with a Johnny Cash onesie??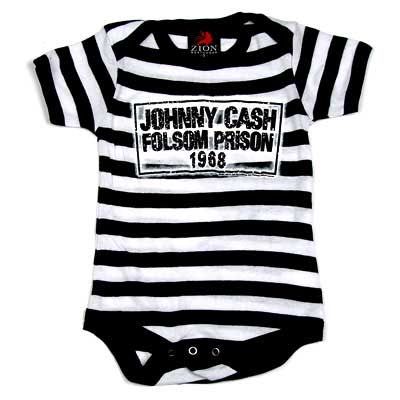 These wee tattoo crib shoes are so rock-a-billy cute.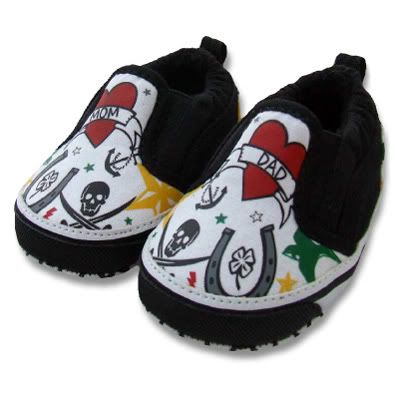 All of those three goodies are from the awesomeness that is BABY WIT.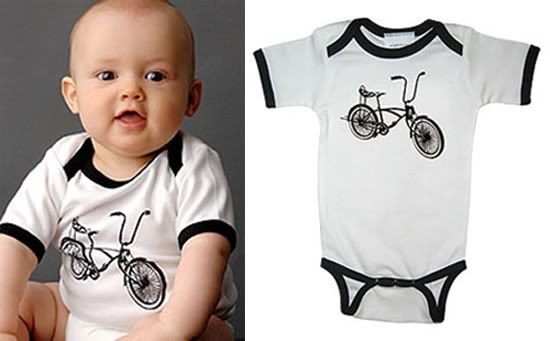 That's it for another Wednesday session of liddle kiddles! Hope you're having a grand week…..