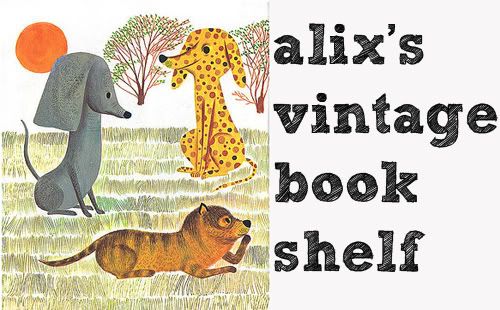 A few years before Wolfie was born, I started collecting vintage kid's books at the thrift stores. I had been thrifting for ages, but it had never really occured to me to look at the kid's books—but once I discovered them I was hooked! The stories are clever and charming and most of the illustrations are just brilliant! I have a pretty big collection of cool books and I thought it would be a fun, new weekly feature to share them with you guys. Most of my books are from the 60s and 70s.
This week's book is by French author and illustrator, Alain Grée. His images are so fantastic—bold punchy colors and really great characters. I especially love all the little mod clothing on all the people. He wrote lots of little storybooks and a whole collection of wonderful quasi-encyclopedia books on various topics. This one is called La Mer—The Sea!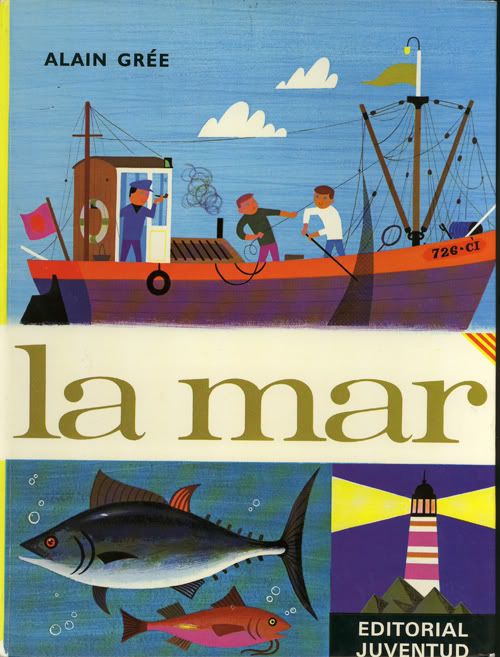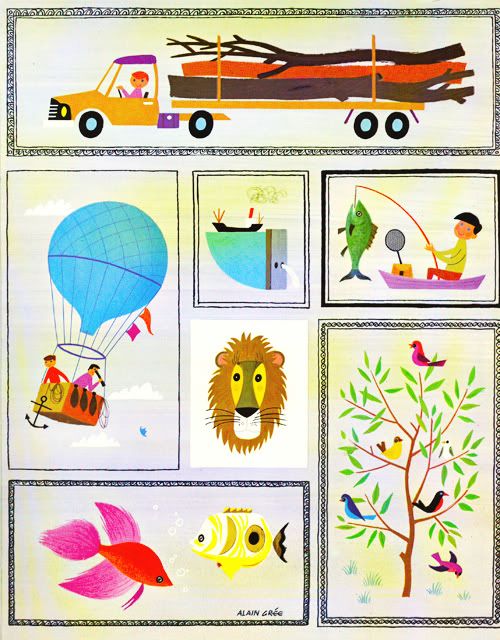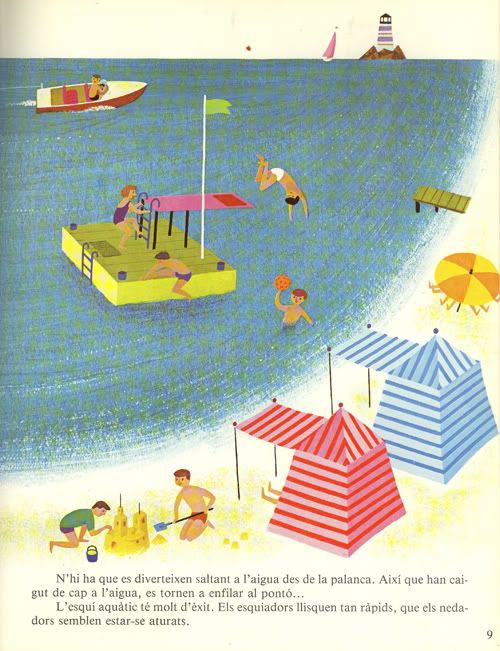 I love when illustrators mix photography with their art work….so cool.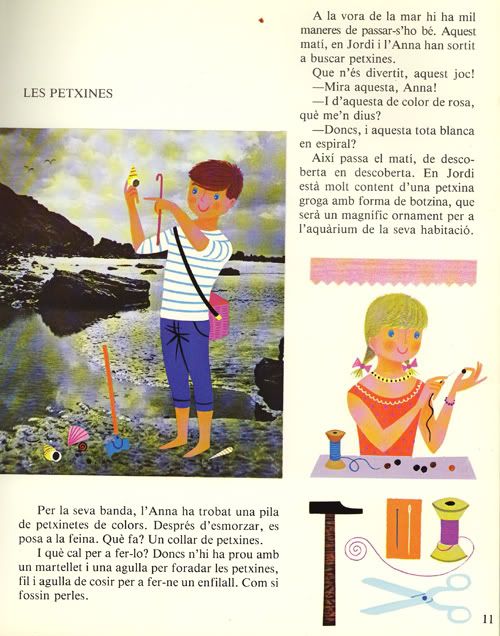 Even the coral looks charming….just look at those little sweet daisies shapes!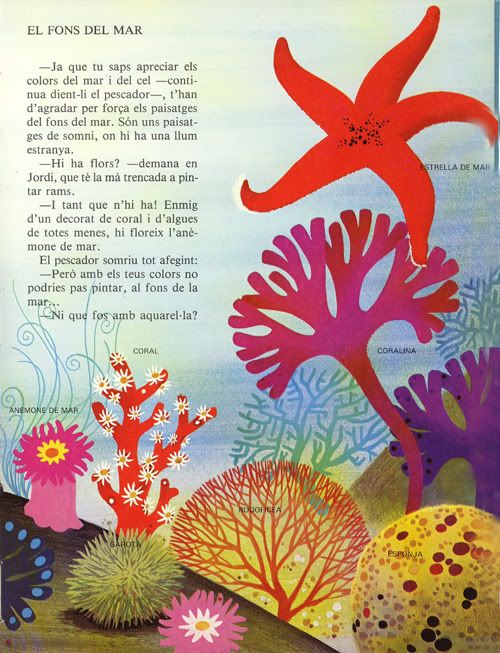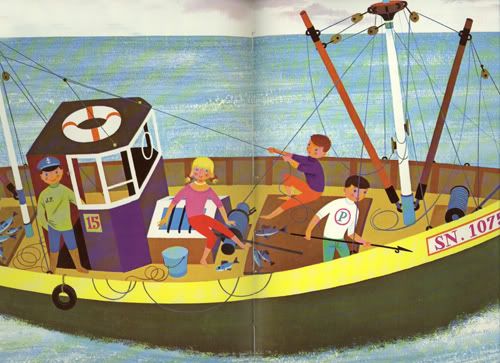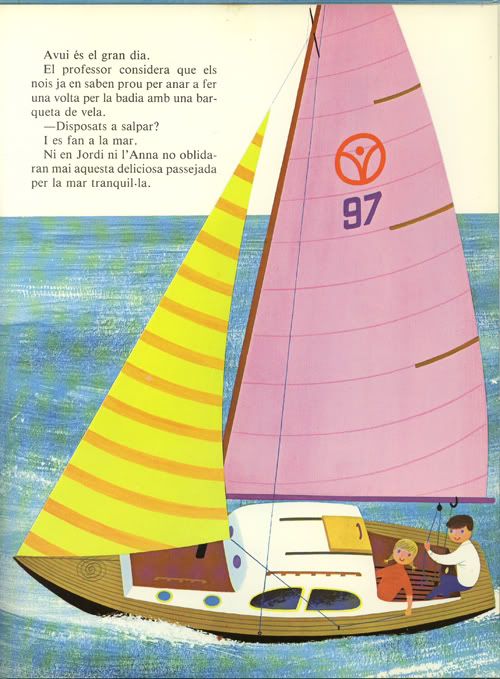 Ship ahoy! That's it for this edition of my vintage bookshelf…I hope you like this new feature! I'll have boat loads (heh) of lovely illustrations for you in the coming weeks. Oh and I'll be back this afternoon with a little Real Life post about our trip to Michigan!