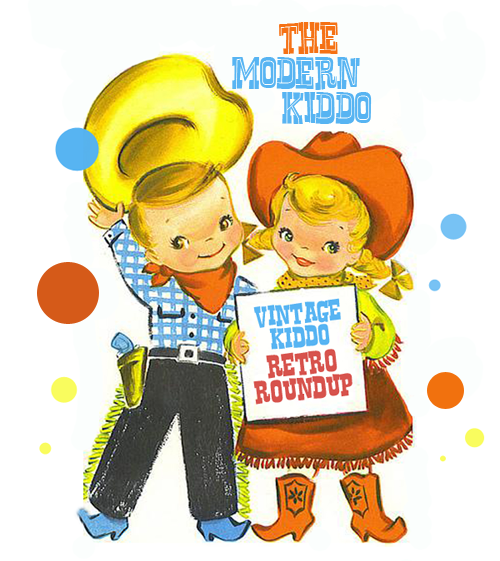 Wow! What a weekend! The Peach turned three this weekend and we threw her a dandy of a party! Expect to hear all about  it and all the crafty craziness that happened around it. But even with all of the birthday bonanzas happening, I still of course found some awesome vintage goodies to share with you, friends!
Sublime. Simply sublime.  What an amazing little swimsuit… From Etsy seller, Bond Place Vintage.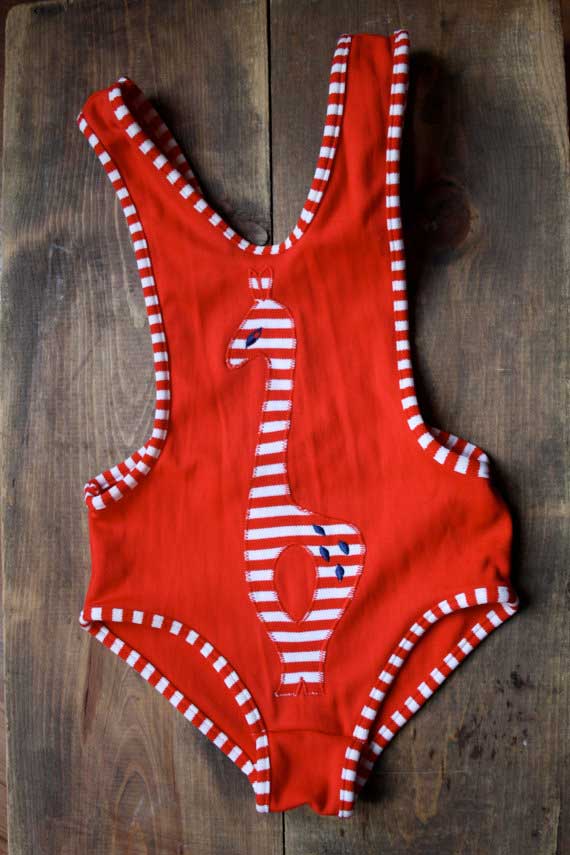 Peter the rabbit hopped over to this sweet blue and white vintage sweater.  From Etsy seller, Star Friends on Earth.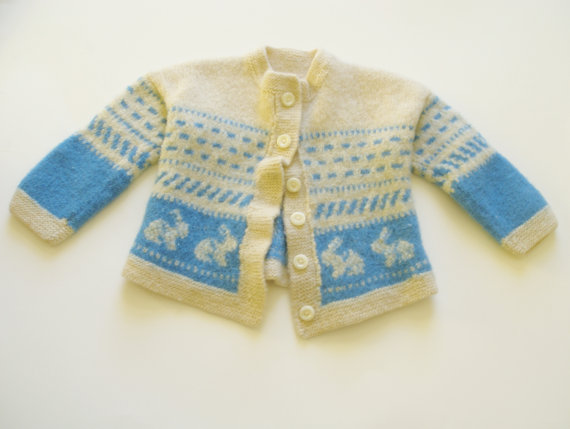 I love the idea of this Colorform Barbie paper doll! Perfect for little hands that can't deal with the little tabs on normal paper dolls! Well done! From Etsy seller, Traveling Mercies.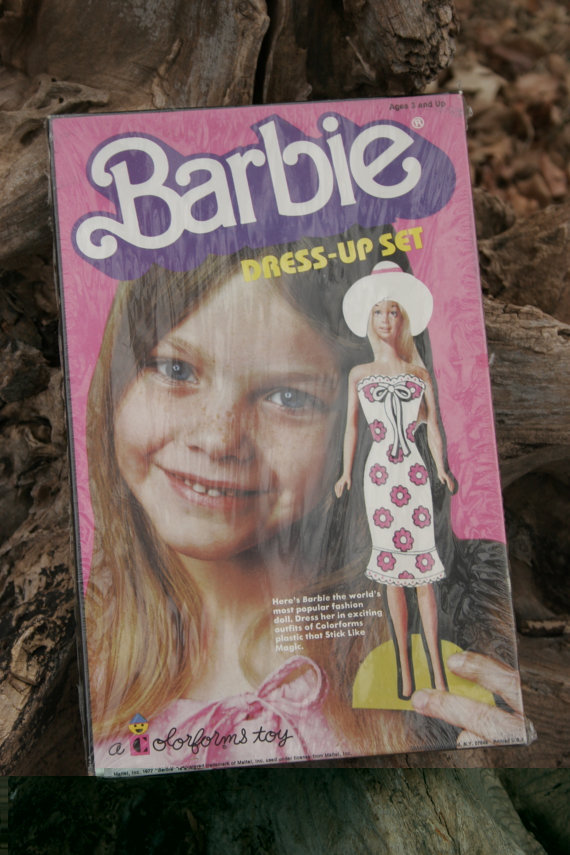 Oh my word–Lishyloo–where did you find this amazing poncho with the U.S. of Yay colors of red white and blue on daisies?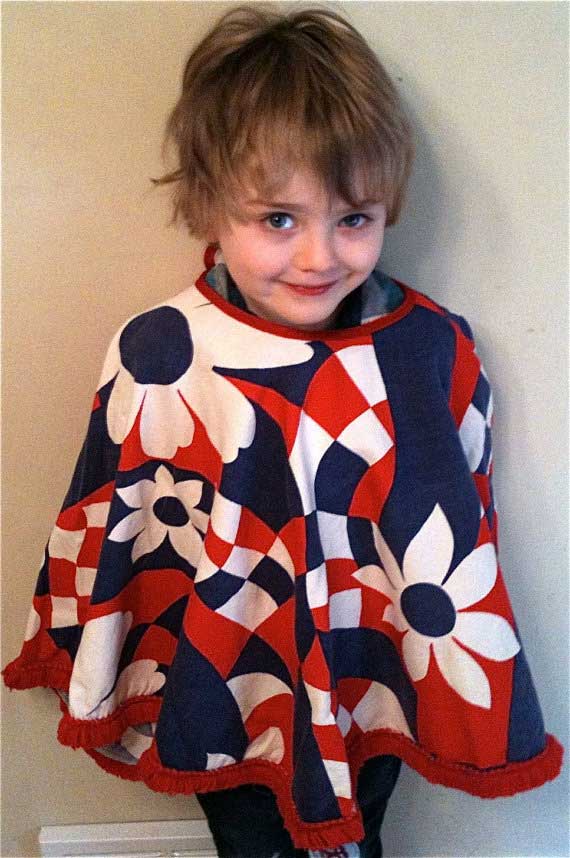 Who doesn't love a little ruffle? And these sweet ruffles matched with this happy yellow and pink printed dress. Sigh. So happy just looking at it. From Etsy seller, Crooked Tree Vintage.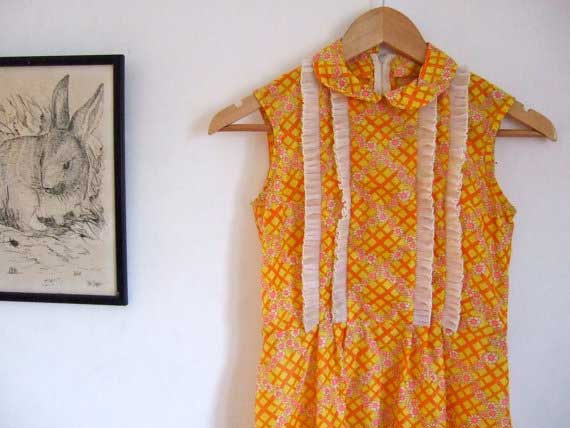 I love boys in plaid pants.  And I would certainly love any boy in these sweet plaid pants.Wouldn't you? From Etsy seller, Odelette.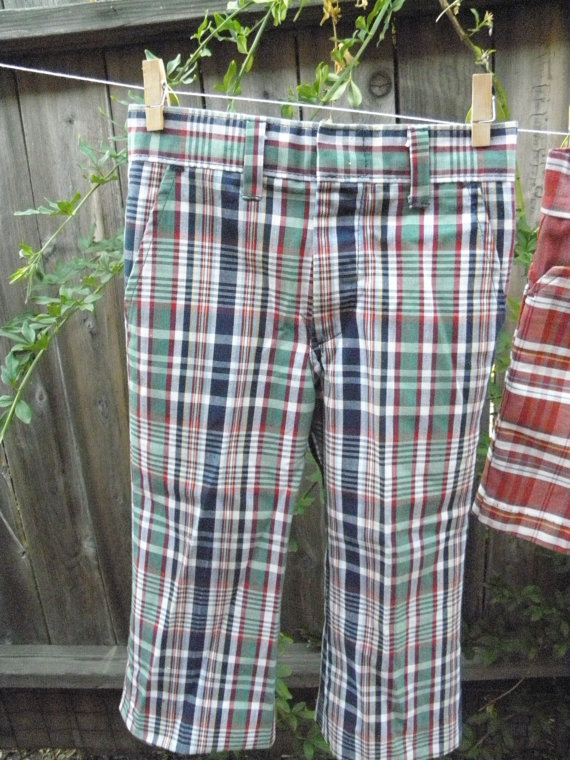 I love these vintage racing jackets and this one is in perfect condition.  Just like the ones the boys wore in West Side Story. From Etsy seller, Stop the Clock Vintage.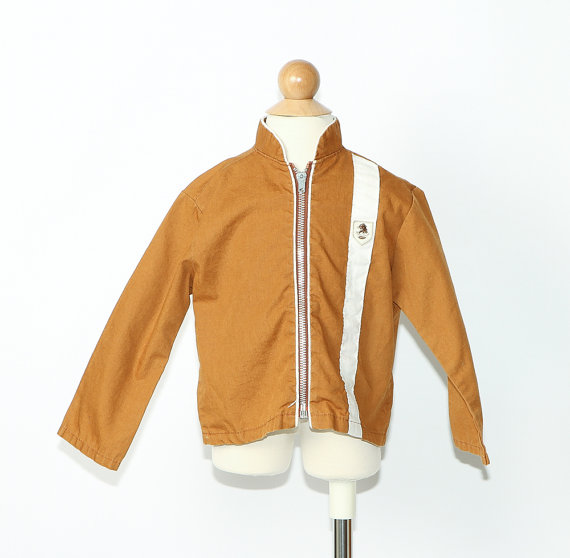 Oh, if I got my hot little hands on this lot of sweet vintage Archie comic books, you wouldn't see me for a week.  My favorite Archie comics were the ones From Etsy seller, Little Red Polka Dots!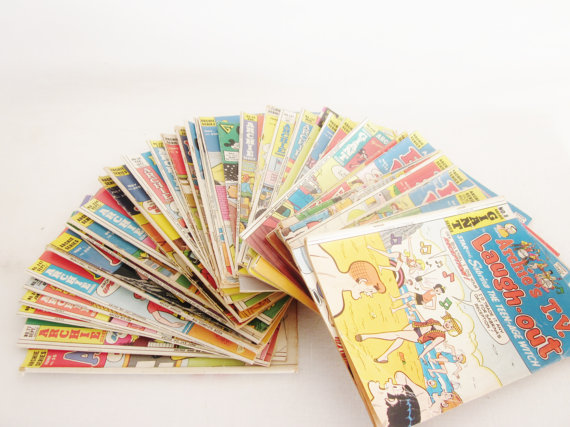 Wow! I'd like these snappy shoes in my size, please! And never been worn to boot. SWEET! From Etsy seller, From Eve with Love.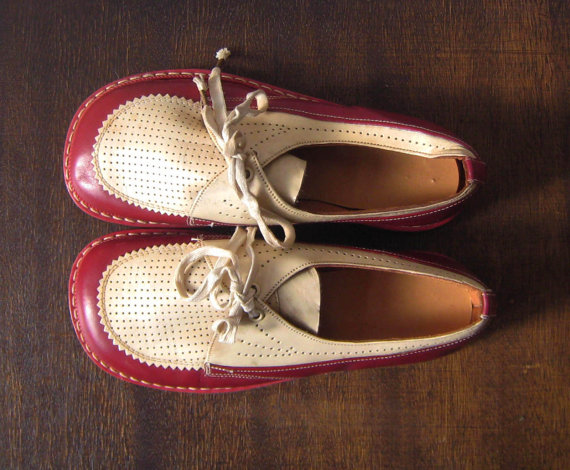 Check out this flower power mini dress. Perfect sunny–just like your little girlie! From Etsy seller, Sweet Shop Vintage.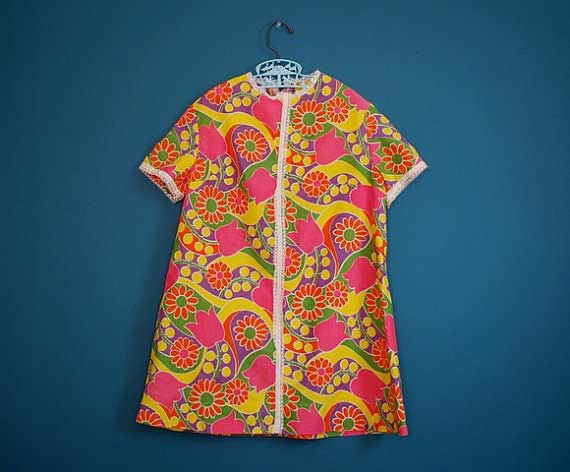 My doctor as a kid had one of these beauts–a sweet Vintage Price airport. Awww yeah! From Etsy seller, Oopsee Daisies.