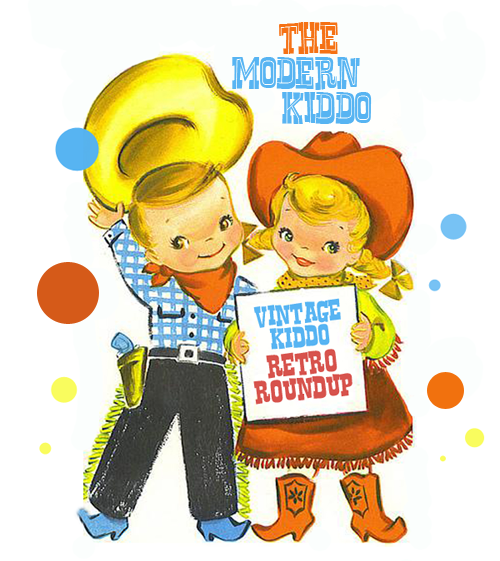 So, I'm back from Paris and about to start a two week business trip to SLC for my new client. As you can imagine, I kinda got a lot on my plate.  But before I go, I MUST share with you a couple of goodies I found on Etsy.
I wish I had such a cute daisy suitcase to bring home all of my goodies from Paris.  And I just needed to share this with you all. I know it is not necessarily kiddo, but I could see it in a child's room. Or my own… Just sayin'… From Etsy seller, Founded Shop.
These darling baby toys are so sweet.  I love the little phone rattles. So darling! From Etsy seller, Sweet Shop Vintage.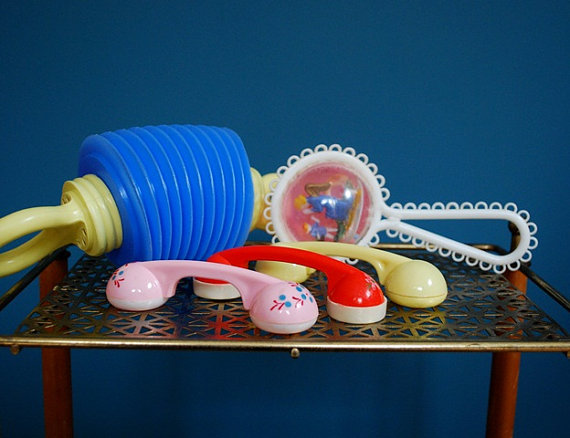 I cannot get enough of these darling plaid pants for boys or girls! Like these yellow and blue plaiders. So great! From Etsy seller, Storybook Retro.
I'm in love with this darling daisy dressie.  And that peter pan collar is killing me. From Etsy seller, Bondplace Vintage.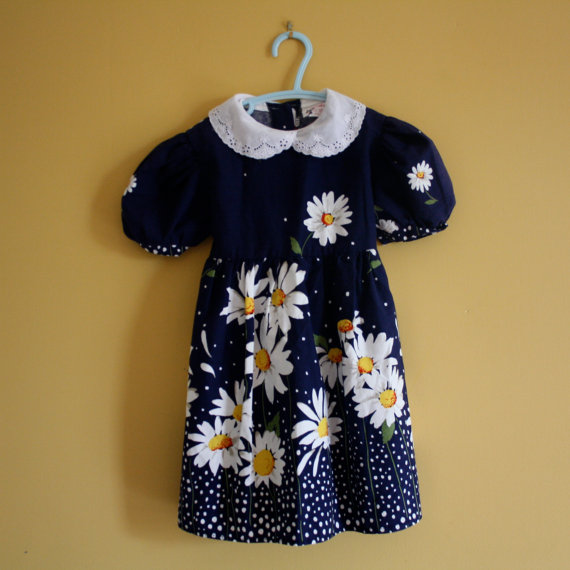 Clearly I'm in a daisy kind of mood, because I couldn't say no to this sweet little velvet daisy number.  And half the petals have been plucked. Lovely!  From Stop the Clock Vintage.
"U.S. Male?" Are you kidding me?  This might be my favorite applique ever. EVER!  From Etsy seller, 77Street.
I'm not a fan of clowns, but this little sweetness, yeah.  I like this wonderful little peg rack. Also, who doesn't need more places to hang stuff, right? From Etsy seller, Flossy Bobbsey.
Um, I'm in love with this sweetie plum little sun suit. Chiffon and the heart and the ruffle and oh! Just so darn cute! From Etsy seller, Baby Tweed.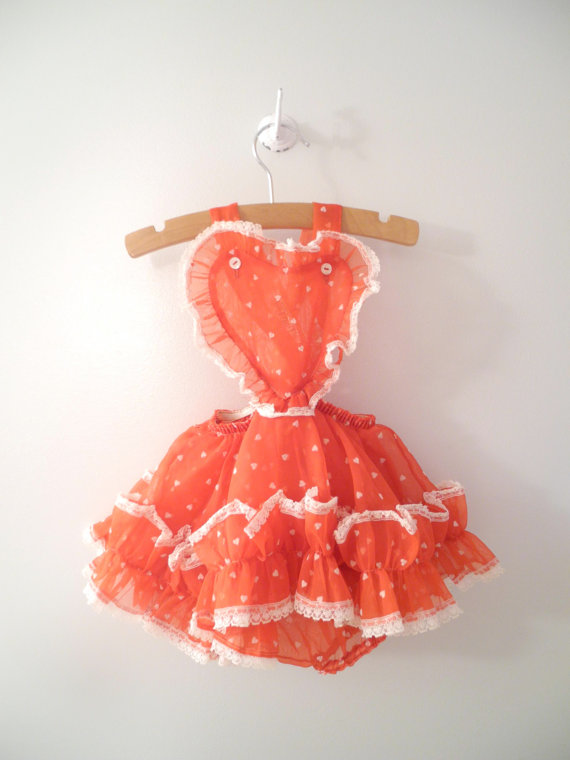 I can't even believe the cuteness that is this sweet little vintage boy's sweater.  I love the bit of yellow in the nautical aspect. From Etsy seller, Peppermint and Cocoa.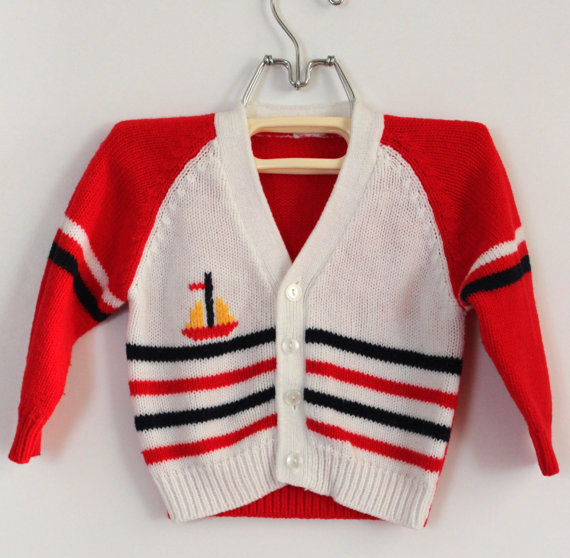 Hell to the YES. From Etsy seller, Deb's Country Vintage.
Happy Monday, friends!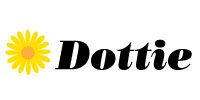 PS: And expect a couple of posts on Paris later this week!