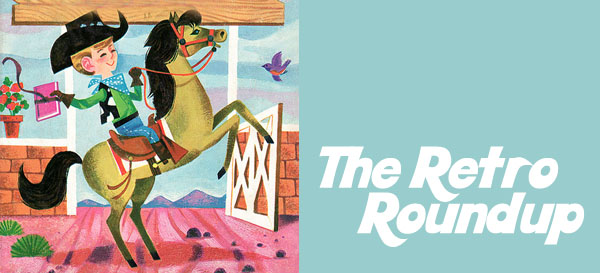 Hoo boy!  What a great weekend! Alix and I went to the annual White Elephant Sale for the Oakland Museum with the Dames and saw some seriously cool stuff!   I personally went crazy in the sewing department, but man, we'll have to do a proper post for you to see it all, because it was BANANAS! But it didn't stop me from finding some goodies on Etsy to share with you all. Squee!
Today with soo many kids having easy access to iPads, iPhones and everything else, I wonder how this Computron computer toy would go over? Kinda love it! From Etsy seller, Vintage Kidlet!
Oh wow! This dress is so stunning, I wish it was in my size!  From Etsy seller, Ravishing Ruby.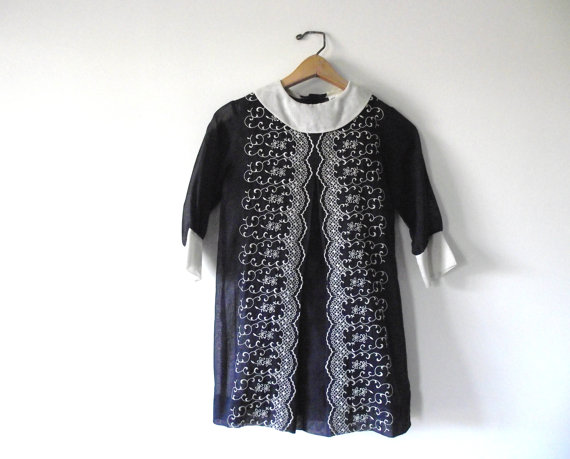 Who wouldn't want to sign up for tap dancing lessons with these shiny friends on your tootsies? From aptly named Etsy seller, Kickass Vintage.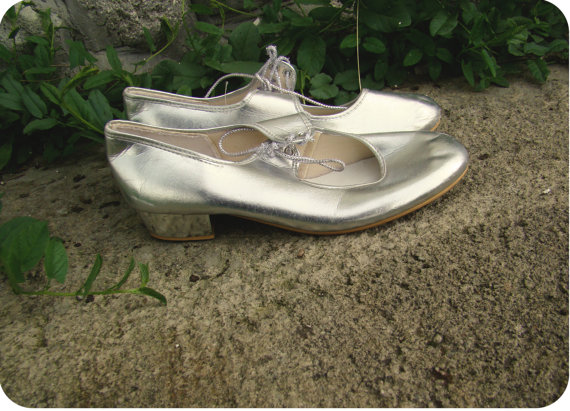 The perfect sweater for your dinosaur loving kiddo.  From Etsy seller, Peppermint & Cocoa.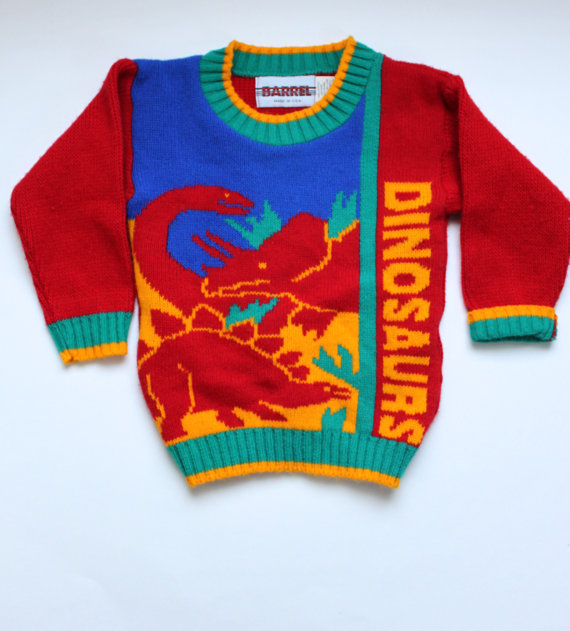 Alix gave one of these to the Peach and she LOVES it! She carries all of her little princess dolls in it and calls it her fairy bag. And she likes to wear it as a hat too!  You can get three for a great price from UDA Kids.
These little wooden puppets are so charming!  They would keep the Peach busy for a couple of hours! So darling! From Etsy seller, Noodle & Lou Vintage.
This little minty plaid coat and bonnet set may be the cutest thing in the entire universe! Seriously! From Etsy seller, Baby Tweeds.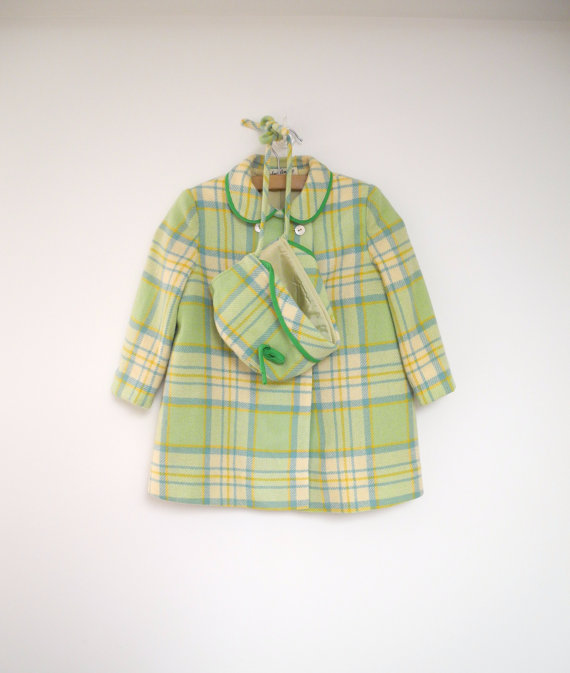 This dress had me at the Peter Pan collar.  So sweet. From Etsy seller, Hi, Small Vintage.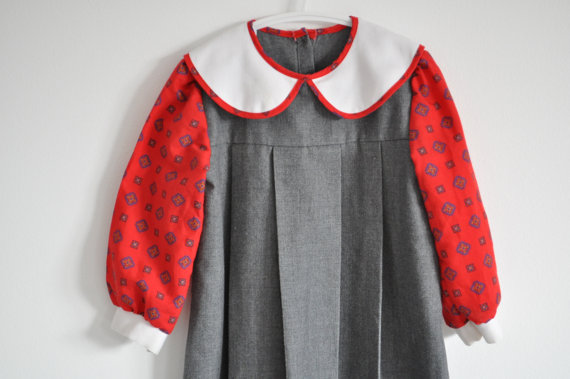 Behold the awesomeness of this plaid pants suit from the seventies.  Genius. The jacket alone would be brilliant! From Etsy seller, Kathy's Eclectic Kitsch.
This little pink bit of perfection is made even more so due to the button wheels.  Love! From Etsy seller, Lil' Milli Jayne.