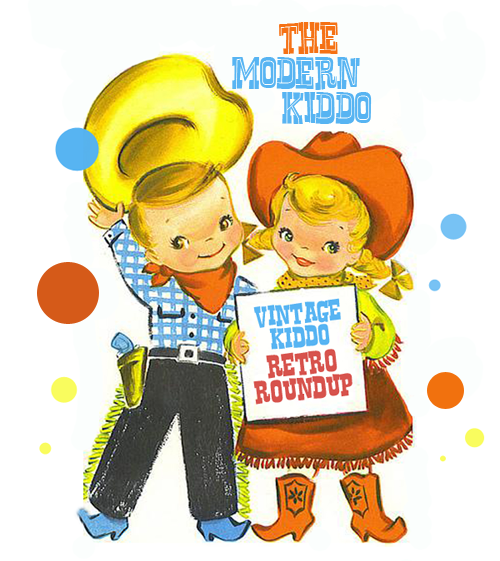 Hi hi friends!  It is officially December, which means we can officially break out the holiday cheer! The Peach got her picture taken with Santa and we are playing the holiday tunes nonstop.  And of course, that means that the next few Round Ups are going to include a whole lot of holiday cuteness, so check out this week's goodies!
We all love a good holiday book, but this one looks like a lot of fun–changing up Santa's Coca Cola colors! From Etsy seller, Oopsee Daisies.
I know I did my velvet round up already, but this one is too darling not to include. And from Neiman Marcus to boot! From Etsy seller, Peppermint & Cocoa.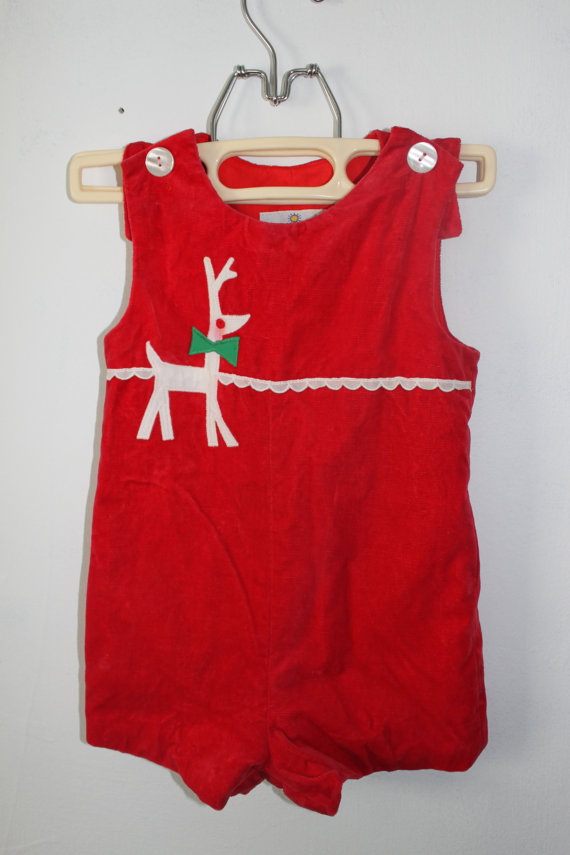 Who wouldn't want to sip cocoa out of Santa's head? I love these little mugs! From Etsy seller, Tipsy Vintage.
I'm beyond crushing on this holiday reindeer sweater. This makes me want to sip cocoa by an open fire. Preferably in one of those Santa mugs. From Etsy seller, Mama Fox Vintage.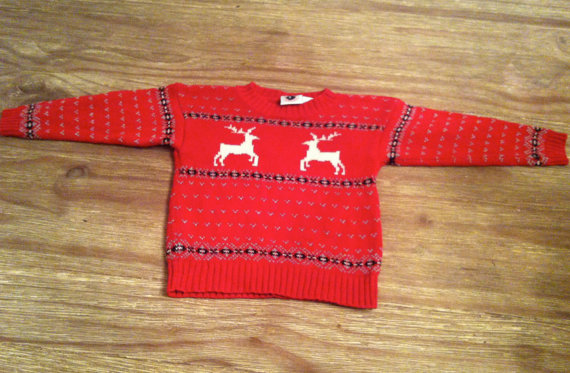 As if tea wasn't fun enough, but a Christmas tree tea set to play with? And for $10? SCORE! From Etsy seller, Vintage Cabin.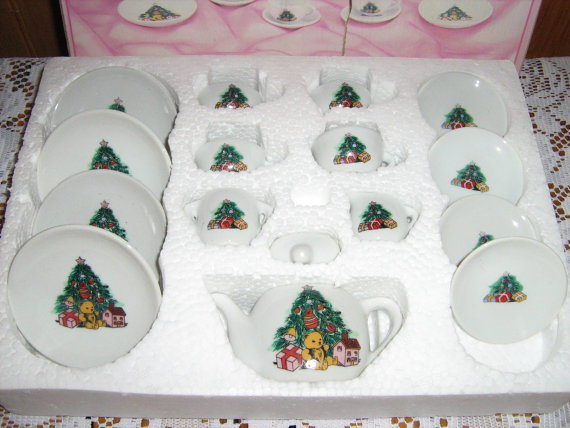 Look at those happy dancing snowmen festooning this darling dress! From Etsy seller, Winding Road Vintage.
It is holiday cookie time, so why not try out these great cookie cutters—angel or astronaut? From Etsy seller,  Cherry Chic Vintage.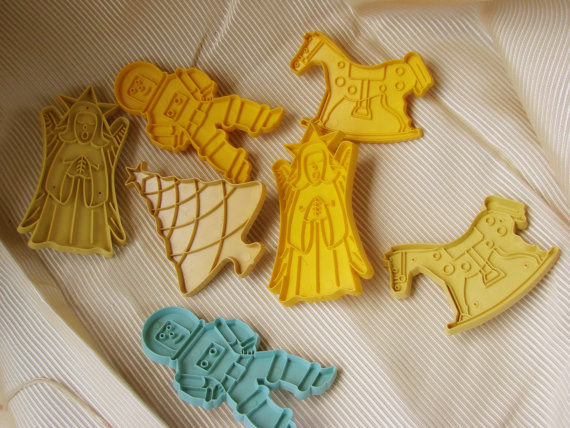 Folks. I could do a whole vintage kiddo retro round up on Christmas stockings alone. And maybe I WILL next week, but until then, I will share with you this wonderful non-stocking shaped stocking—featuring Rudolph the Red Nosed Reindeer with the longest lashes EVER! From Etsy seller, the Wrinkly Elephant.
I don't know about you, but I love a little boy in a neck tie. I know the bow ties are more in fashion right now, but I would swoon with cuteness overload if I saw this tie on a boy sitting at my Christmas table. More ham for him! From Etsy seller, A Pear's Vintage Goodies.
Could we talk about this hat for a moment?  I love it. It reminds me that kids actually used to wear these types of hats. I remember one of the kids from The Christmas Story wore one like that. From Etsy seller, Jack Sprat, who sells primarily BOYS VINTAGE.  Huzzah!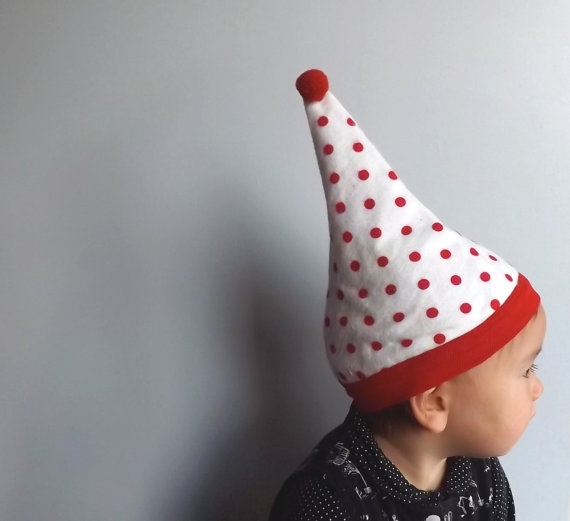 Happy Monday, folks!