Oh man, if there was ever a book that you just want to cuddle, it is this book!
I like to think that if you are here on this blog, you prolly like cute stuff.  Maybe some vintage cuteness as well as new cuteness. And you may even collect some cute vintage things.  Well, my friend this book is for you!
And the author Pamela Klaffe is not only a believer in cuteness, she is a collector of it as well, so she GETS it!
As soon as you open this book, you are welcomed into a seriously kitschy, cozy, fun world of people who collect amazingly cute things.  And oh and the cuteness!  Pamela breaks the cute down into several chapters including:  The New Cute, Big in Japan, I Want Candy and  Cute 'n' Creepy.  Doesn't that make you want to flip the page?
Throughout the book, Pamela features several of her favorite pieces from her own collection.  I love that the photos are done with an analogue camera and expired film, giving them a wonderful warmth that just completes the book's overall feeling cozy, sweet feel.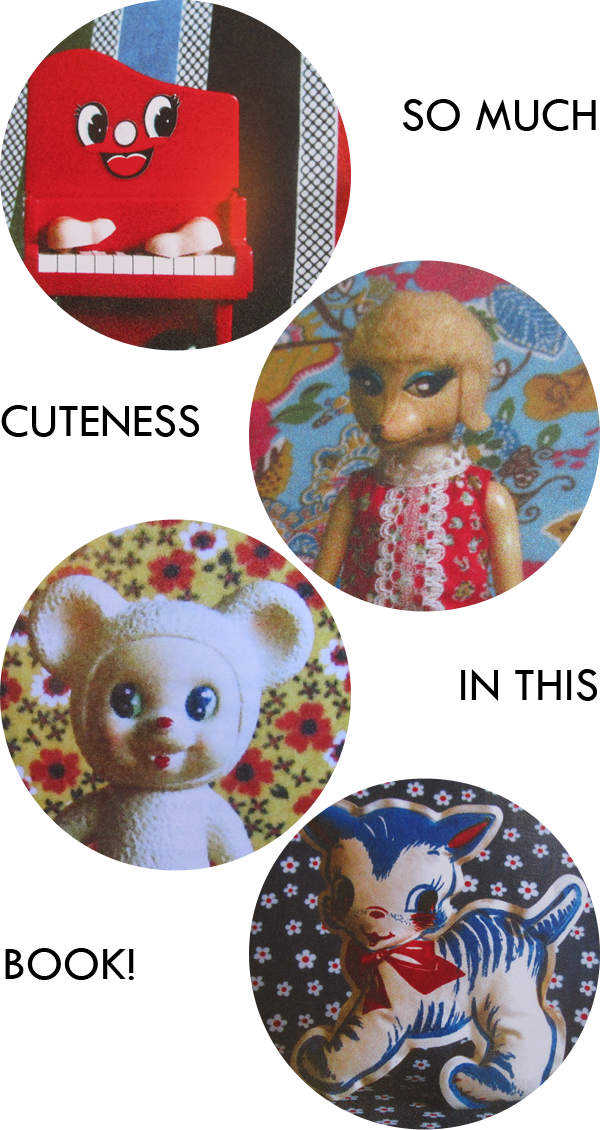 One of my favorite parts of the book are these great little bios about collectors of cute. Pamela interviewed each one of these folks, highlighting not only how and why they started their collections but how it has changed their lives for the better!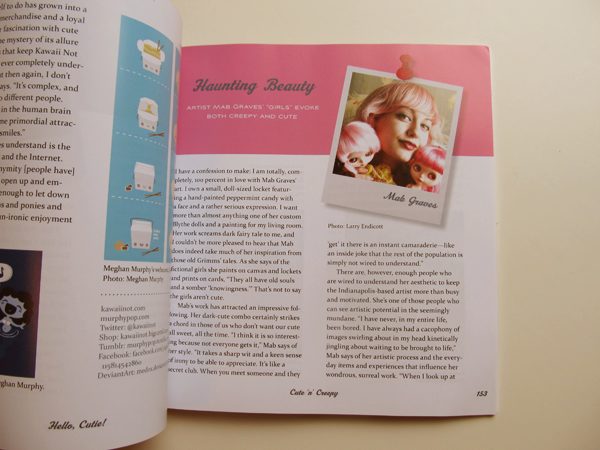 And, oh hey, these two ladies you might know!
Hee hee!  We both had hour long phone calls with Pam and had the best time gabbing.  It was like meeting with and old friend!  Truly a kindred spirit! And her wonderful spirit is felt throughout the book.
I also love Pamela's writing style. Very easy and conversational, which makes this book such a great read.  And introduces you to many new cute things that may start you adding more cuteness into you life!
Quote from Susie Says by Gina Garan and Justin Vivian Bond, published by powerHouse Books.
If you are interested in this wonderful book, you can get it from Books Inc. or Powells. 
Are you a collector of cute?