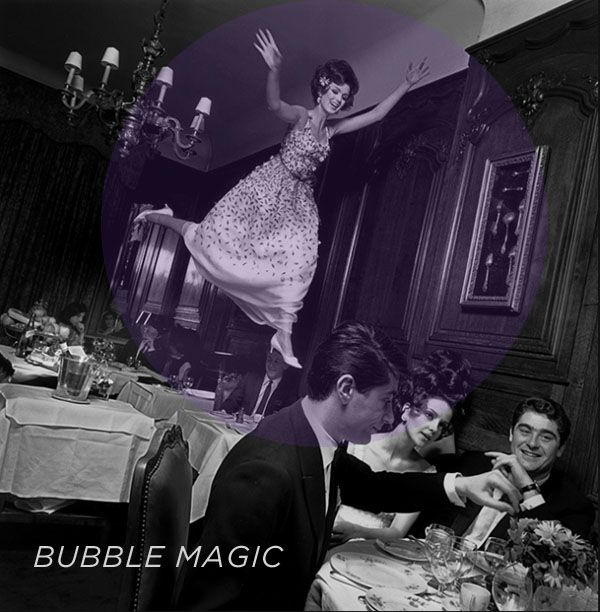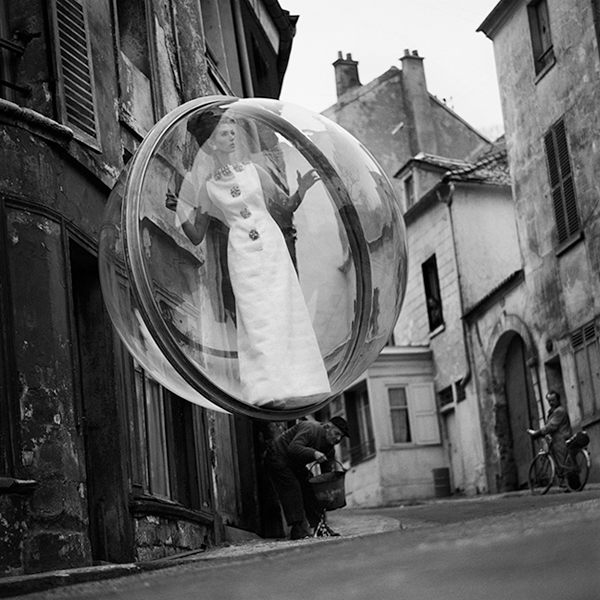 I've been meaning to share these wondrous photographs with you for a while now. Take a gander at this! A beautiful girl, impeccably dressed, suspended above the romantic cobblestone streets of Paris in a mysterious bubble. Part fairy tale. Part space age fantasy. And just SO stunning.
Melvin Sokolsky shot this iconic series for Harper's Bazaar magazine in Paris for the 1963 Spring Collections. While many believed there was some trickery involved in these images, it was loooong before photoshop and model Simone d'Aillencourt was indeed suspended in a giant plexiglass ball, suspended from a cable on a crane. Can you believe it??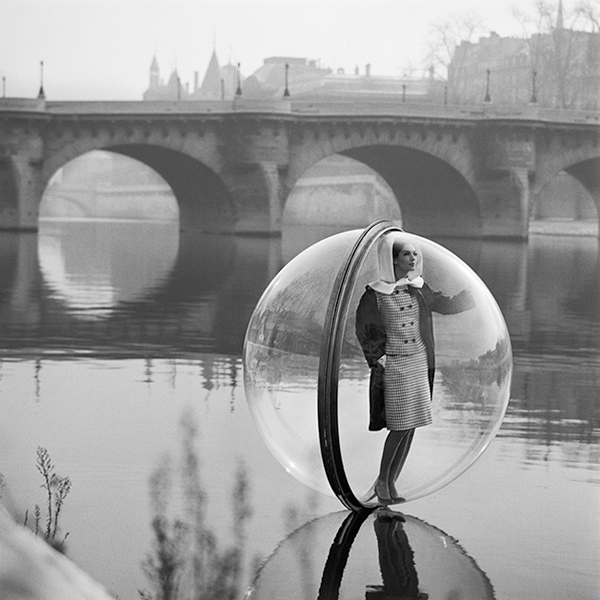 "Simone, Bubble.  Seine, Paris, 1963." Ahhh.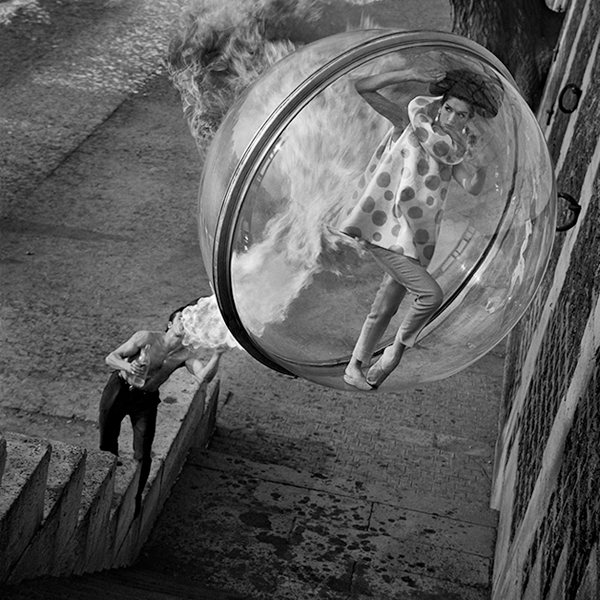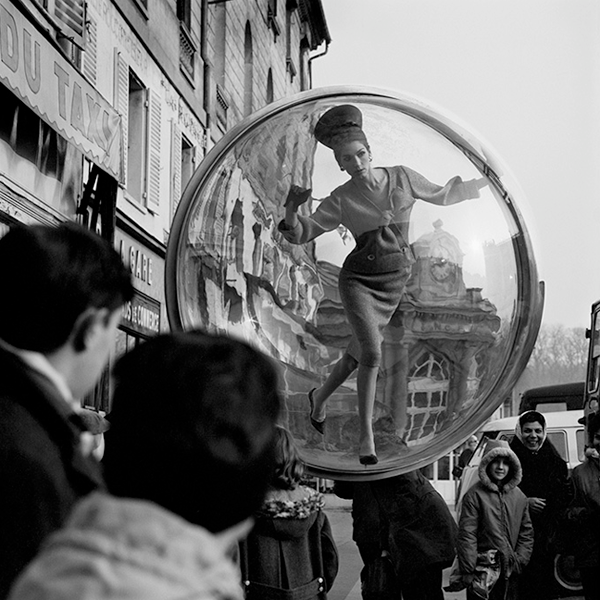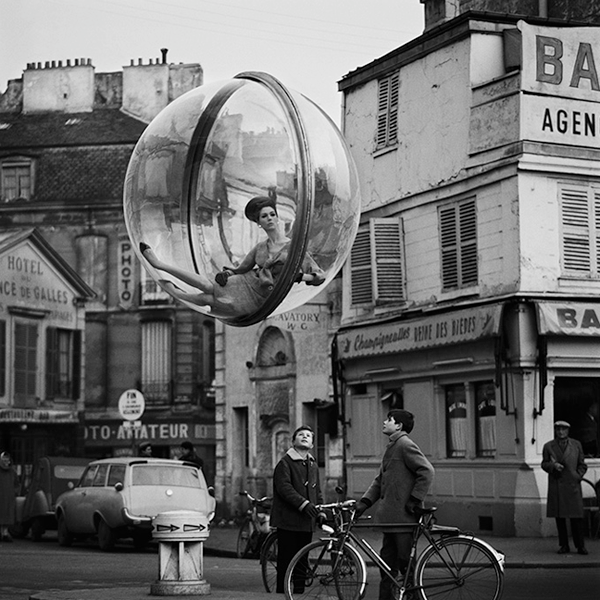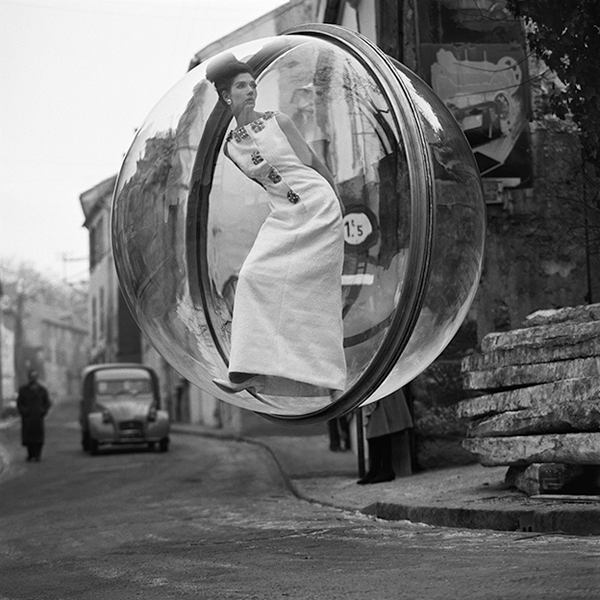 And for those of you worrying about the model having breathing issues inside her magical bubble, never fear!
"The bubble in the series is made of Plastivew and is composed of two hemispheres with a 1/8-inch crack to allow for breathing room. Then the bubble was hung from a very thin, but strong cable. (It could have also held up a Cadillac!) This was probably one of the easiest shoots I've ever done in my life because there were no hair or makeup interruptions. No one could touch her in the bubble—so it was just her and I creating the images." — Melvin Sokolosky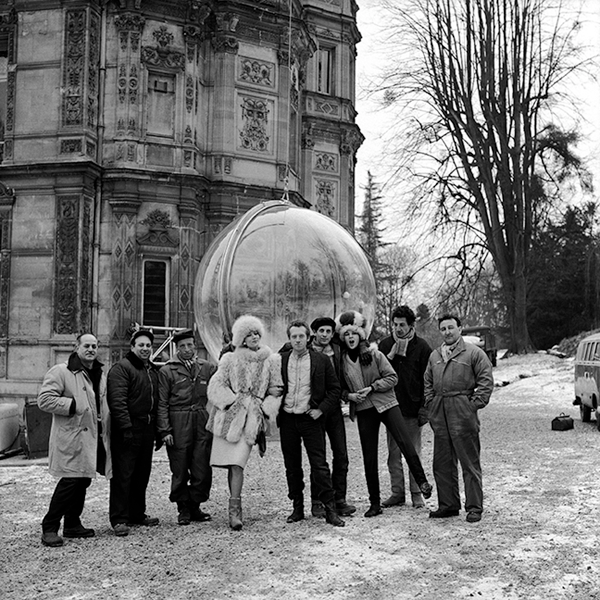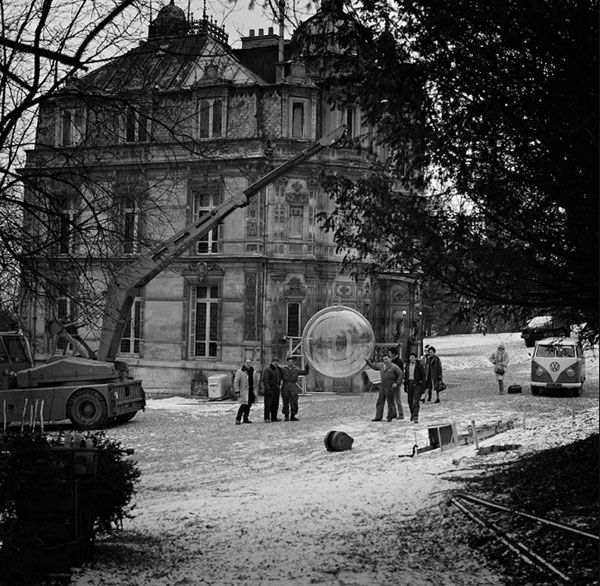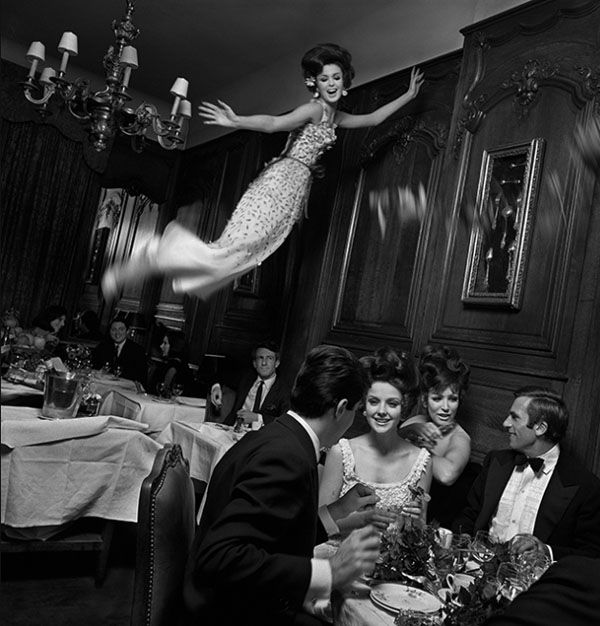 And then the Bubble traveled to New York….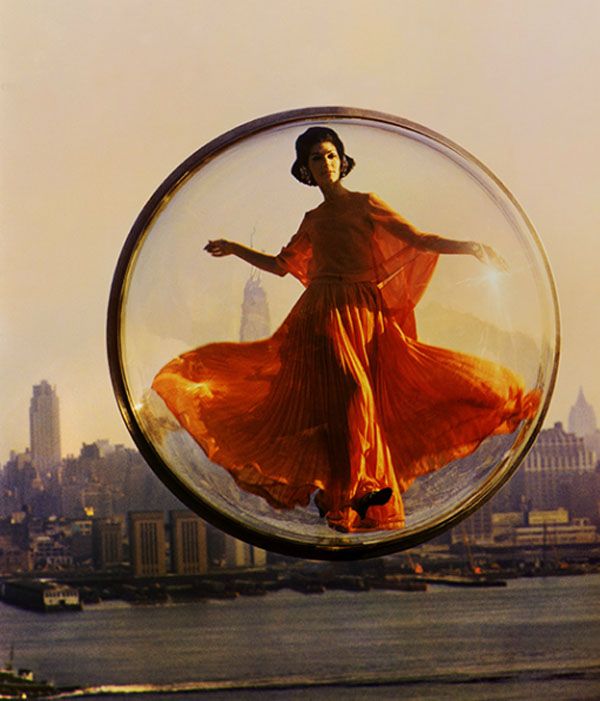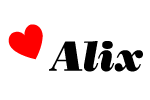 Images via Melvin Sokolsky's website