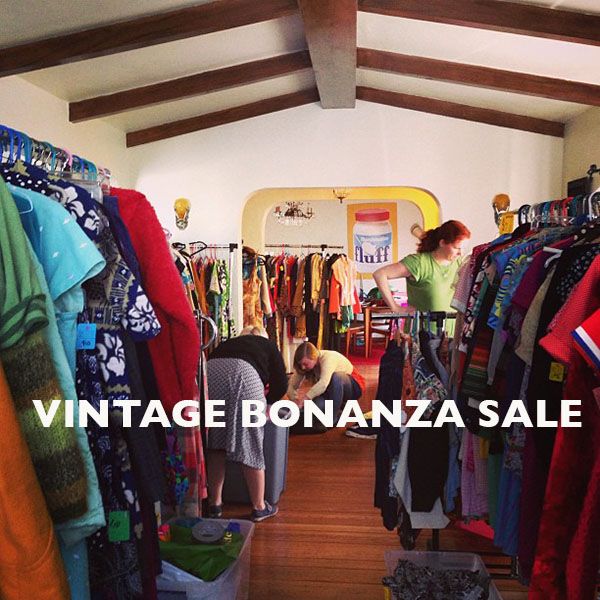 If you follow us on instagram (@missdottie and @galexina) then you know that this weekend we joined forces with all our Dames pals and held a super huge vintage blow out sale! We all went through our closets and collections and really weeded things out. The point was to make some moolah, but also to try to purge! These sales are so much fun, but TONS of work! We spent much of Saturday setting up and lemme tell you, Mercury Retrograde was really being particularly sneaky!! Â We had clothing racks toppling and pricing gun disasters! Of course we just laughed through it all and then finally (finally!), hours later, we were able to step back and survey our little Pop-Up shop and friends, it looked SO GOOD! Over nine lovely ladies selling clothing in ALL sizes. Oh, it was so hard not to shop ourselves!! Prices were amazingly low with most things under $20. Of course a few fancy items (like this INSANE LEOPARD COAT!!) were pricier, but still really a great deal compared to Etsy/eBay!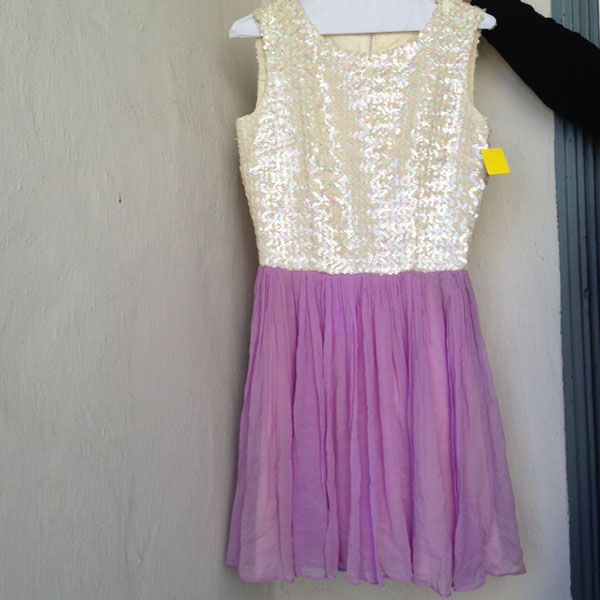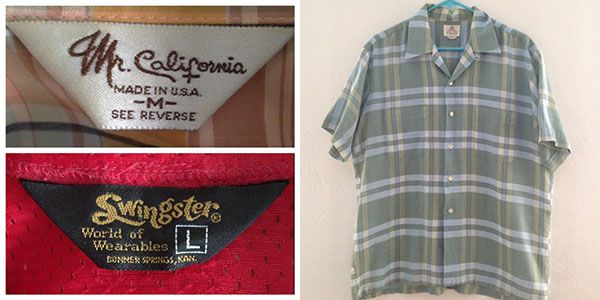 Come Sunday we were all rarin' to go for the sale….fingers crossed that we would have a great turn out. We remembered last minute that it was St. Patrick's Day, so we all wore green to look a lil festive. Not like the place needed to get more festive—check out all this COLOR!!!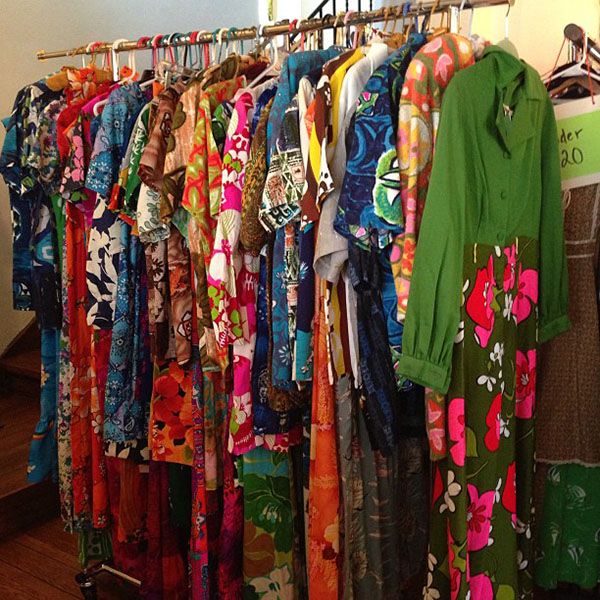 Our sweet friend Doe has been having a run of bad luck (her landlord informed her recently that she and her family had to move out of their house with barely any notice!) so it was a lucky day indeed when one of our pals showed up on St. Patrick's day with a real four-leaf clover she had plucked out of the grass just that morning! An excellent start to the day…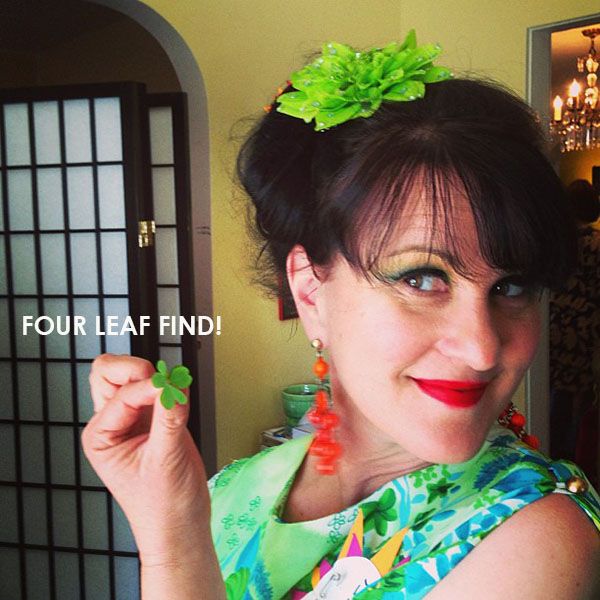 (it looks like a three leafer in this pic, but I swear it was FOUR!)

Our fears were unfounded, as the place was insanely crowded (we held it at our Dame Rusty's beautiful home!) and everyone who stopped by was so sooo nice. Of course we couldn't resist doing a little shopping ourselves. At the end of the day we all made a tidy little sum….whoo hoo!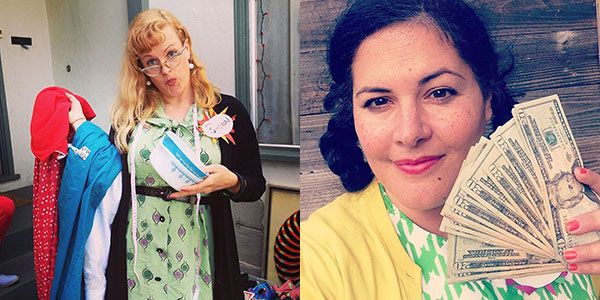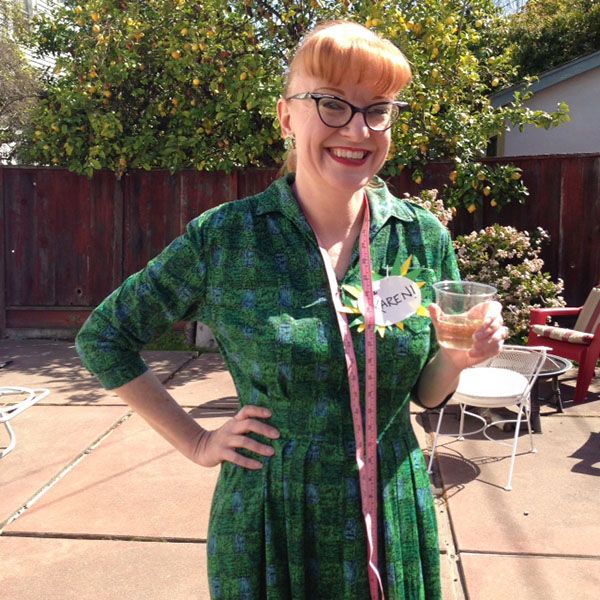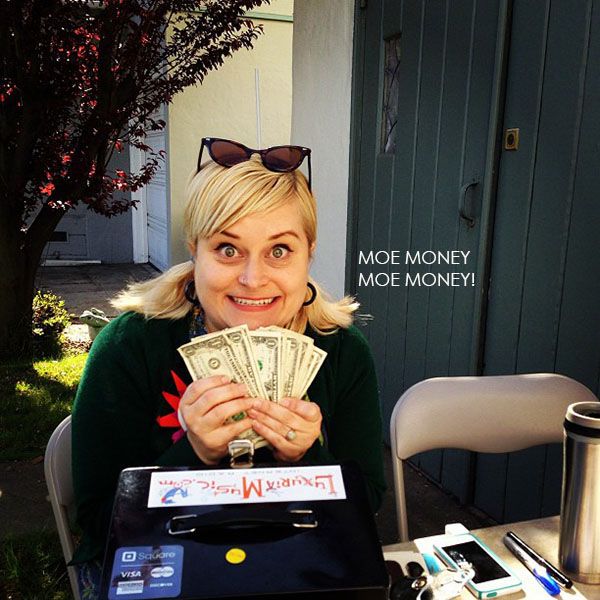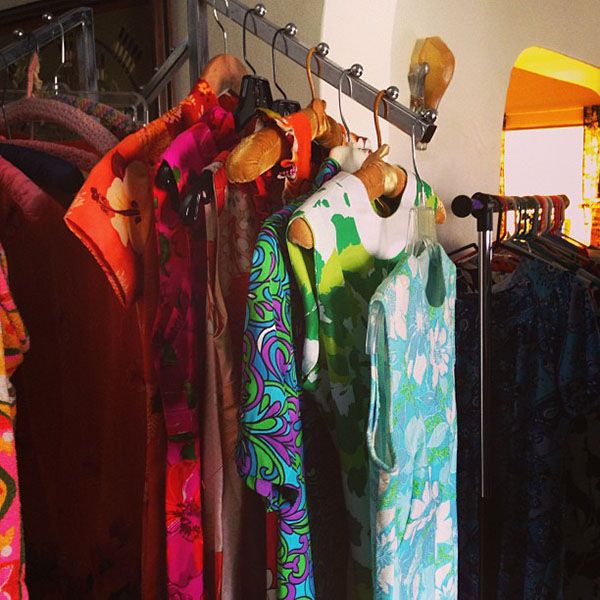 Have you ever done a clothing swap or a sale with girl friends?? It's pretty fun!