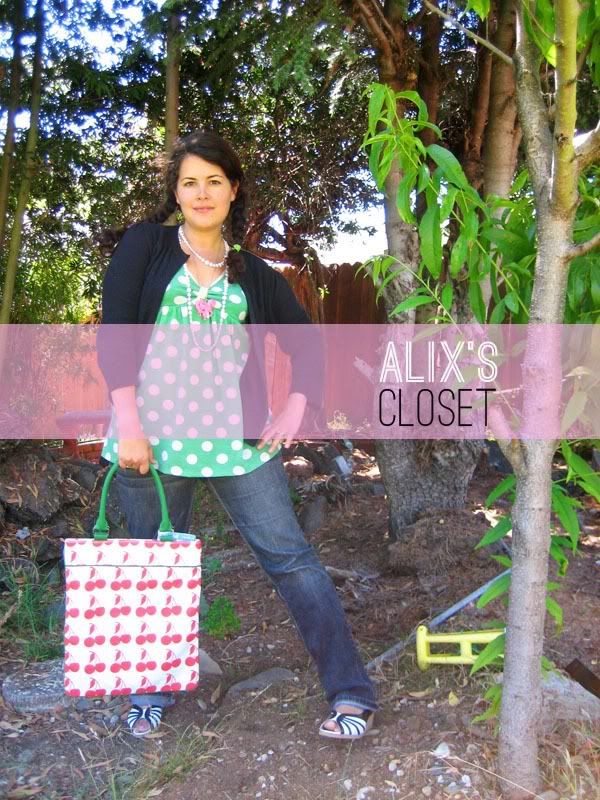 That was me a few days ago…it was sunny and lovely out! But this is me today: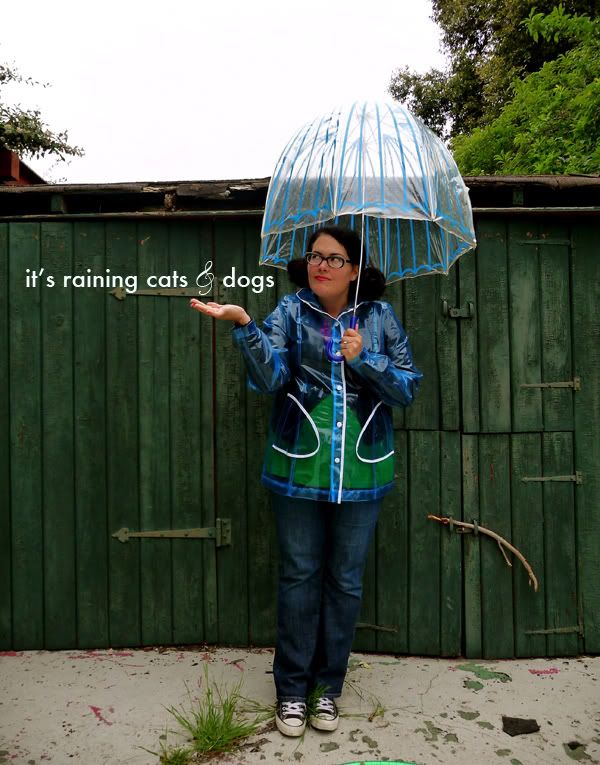 Hmm, I look shorter. Did I shrink from all the water?? Seriously…we've had, like MEGA rain. It's been a crazy day today. One moment torrential down pour! Then the sun comes out for a little bit. Then INSANE RAIN STORM, like BUCKETS of rain…..then a little more sun! Then, I swear to god the loudest clap of thunder I have EVER heard (it sounded like a bomb went off…I'm still not convinced it was thunder) and again more rain rain rain. I actually don't mind the rain, but this was bananas rain. Our basement bathroom/laundry room even flooded a bit (not fun). So let's pretend its a few days ago. When it was sunny! Here's what I wore. Super casual.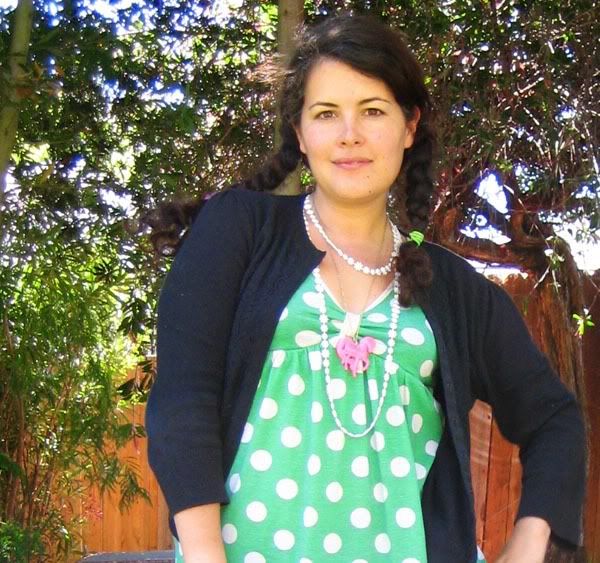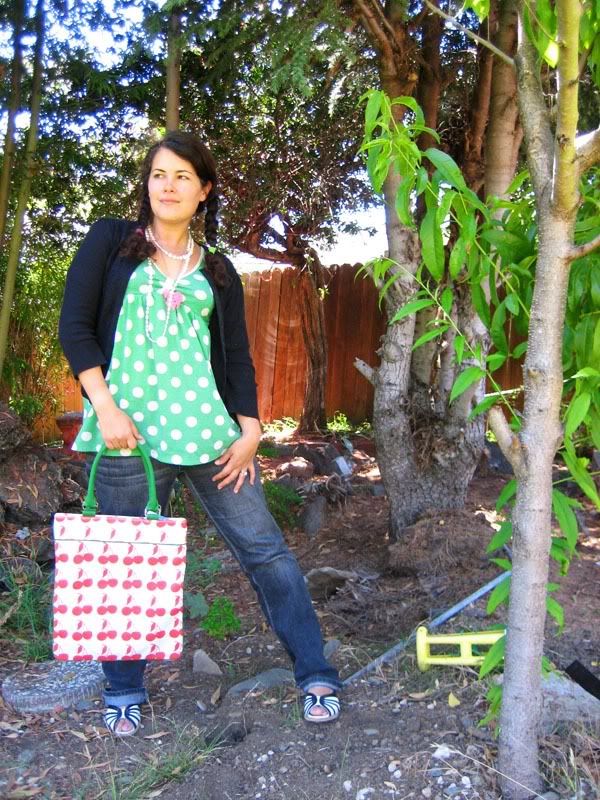 What I Wore:
+ Black Cardigan, Gap, thrifted.
+ Green polka dot top, Target (from a few years ago)
+ Black straight leg jeans, Old Navy
+ Cherry Print Handbag, Luella Bartley for Target
+ Black and White Patent Sandals, Worishofers
+ White Daisy Chain necklace, vintage
+ Pink Pony pendant, Forever 21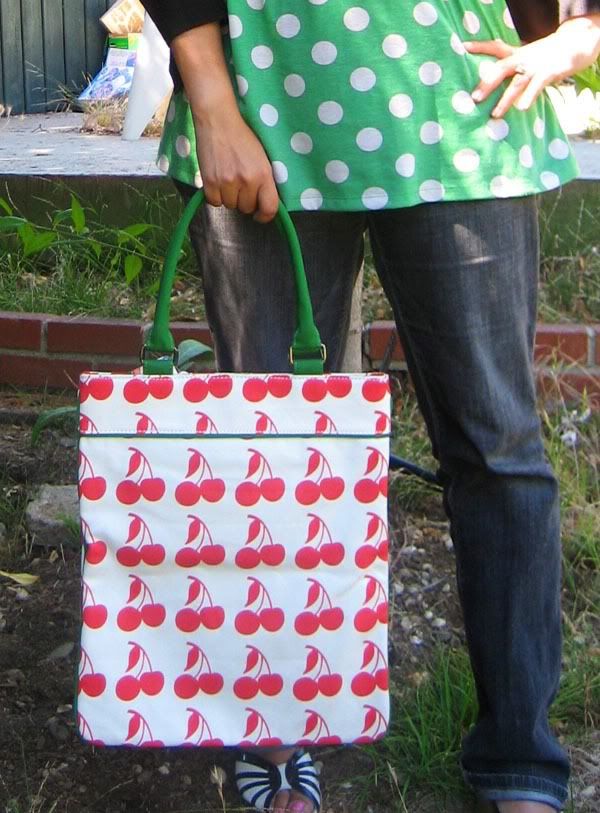 I like this outfit because while its pretty casual and has a "Oh ,I just threw this on" vibe, I think it's still colorful and playful. Also, everything was extremely affordable. My sandals were the priciest item. If you're just throwing on jeans and a shirt, I think it helps to add a fun accessory—like a cool necklace or tote bag—to give it a little extra oomph.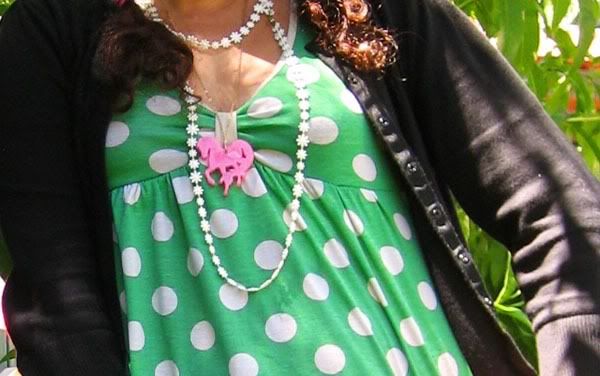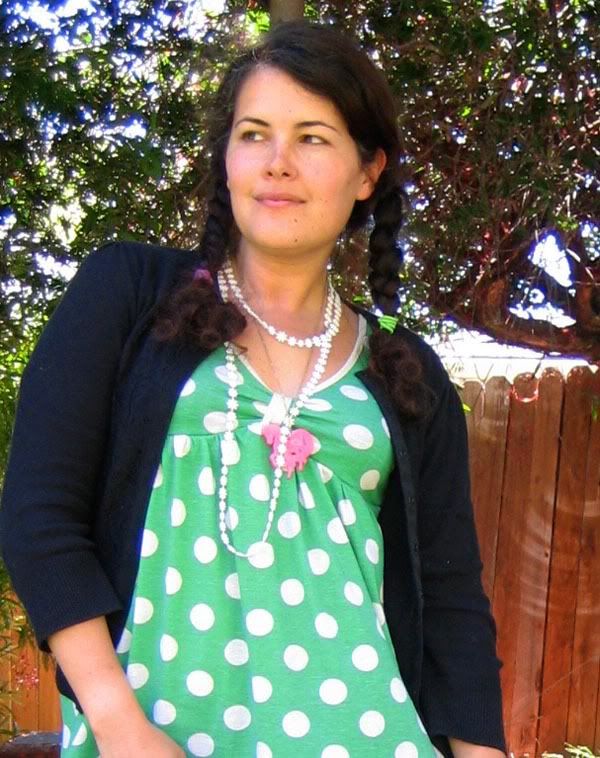 These pictures crack me up a little because I'm totally not smiling and I look so serious….like "What up people! I am so smooth and I'm wearing polka dots, how you like me now?!" Well, just so you don't think I'm a snooty polka dot wearer, let's go back to me and my frazzled hair in the rain.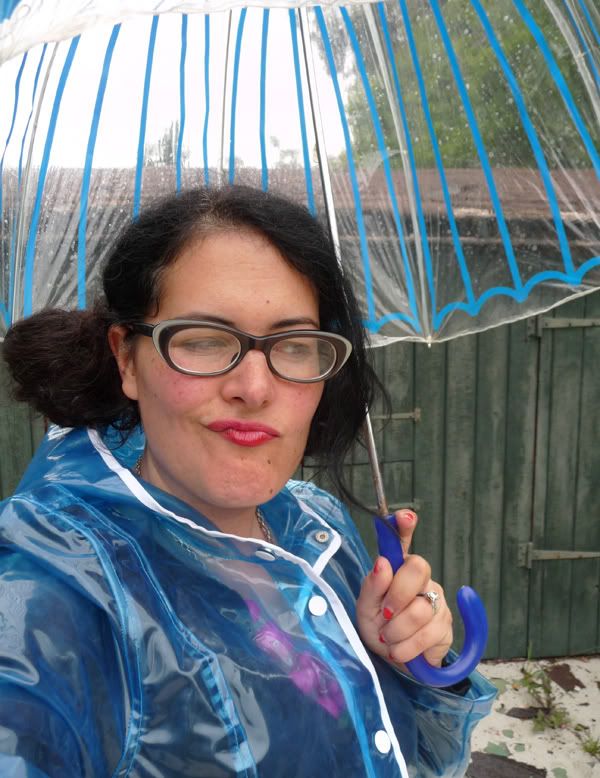 Ahh, there we go. That's more like it.