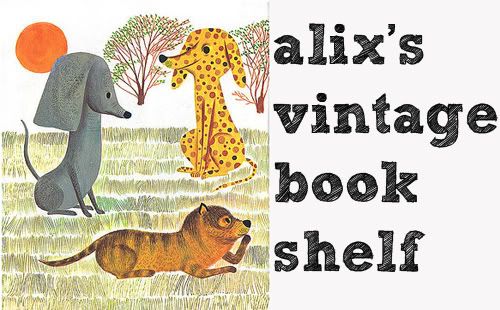 This book has such fun little pictures…and the story is pretty cute too. Both the tale and the drawings are by Adelaide Hall and the year was 1965 (which is why the Giant is sportin' them thar mod pilgrim cuffs!).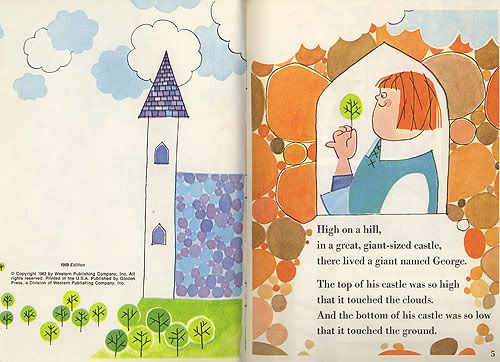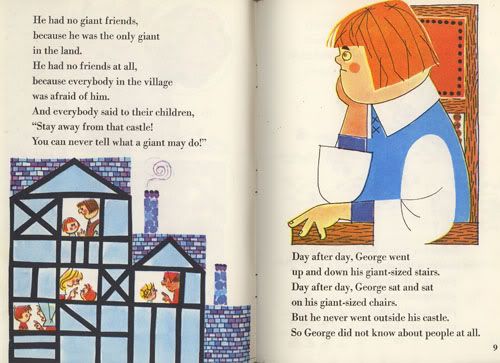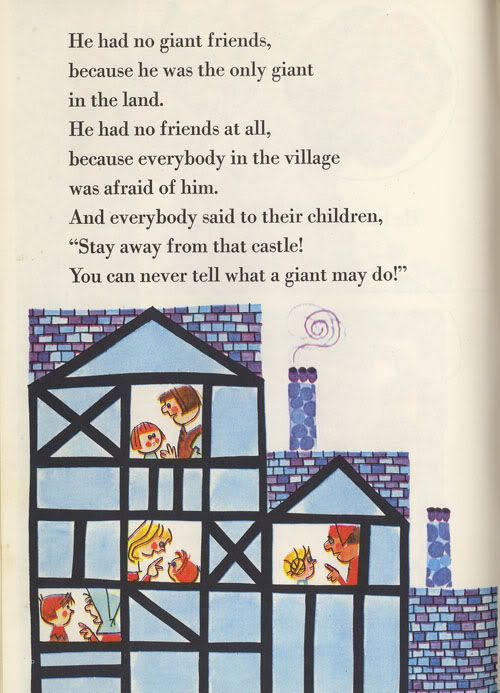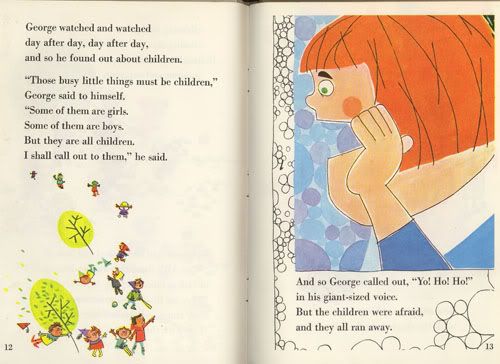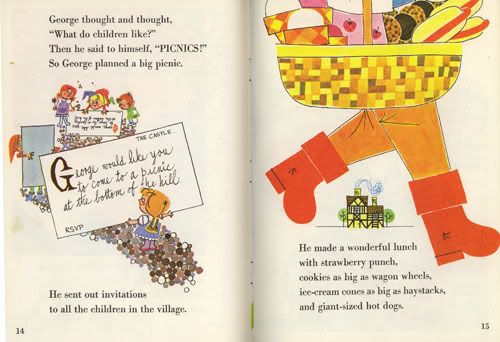 These little strawberry drinkies in the picnic scene are pretty amazing! And the ice cream cones….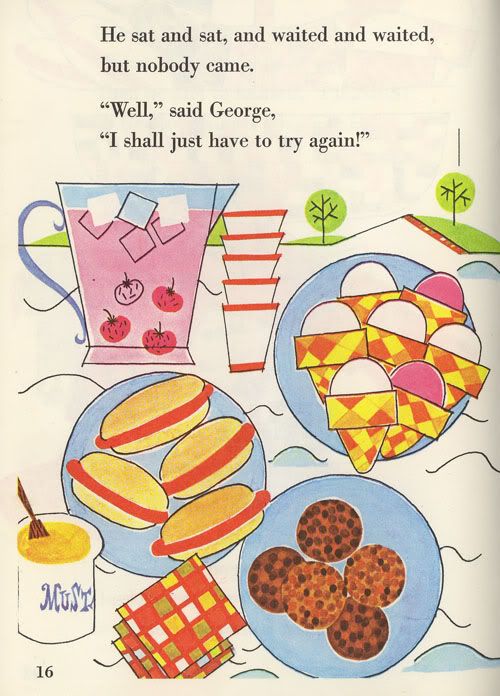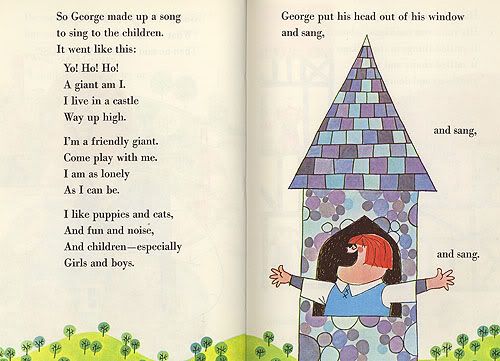 I just love the way the water is so geometric….all those little triangles!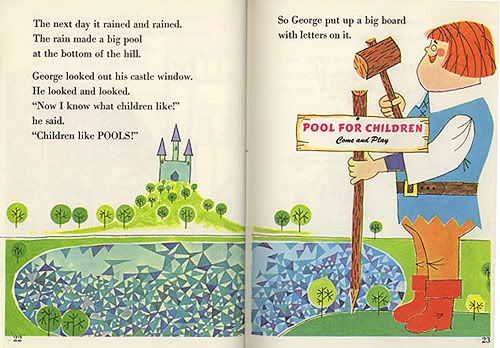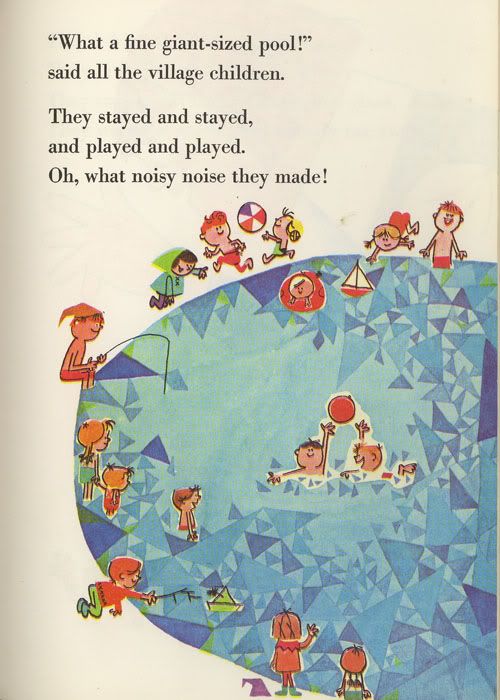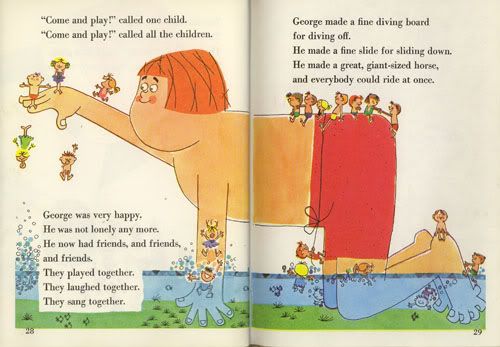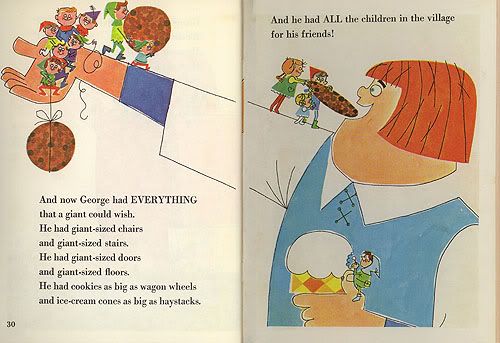 So sweet! Tomorrow is Friday….hope you have a weekend of giant-sized fun!