OK, I have a weakness, friends.
A not so hidden weakness for kids clothing made out of vintage linens and fabrics. So that explains why I am just head over heels on Inessa who runs the Etsy shop called Creative Babies.
She has a great eye for seeing a new life in old colorful fabric that needs to be worn by kids instead of sitting in someone's linen closet never seeing the light of day.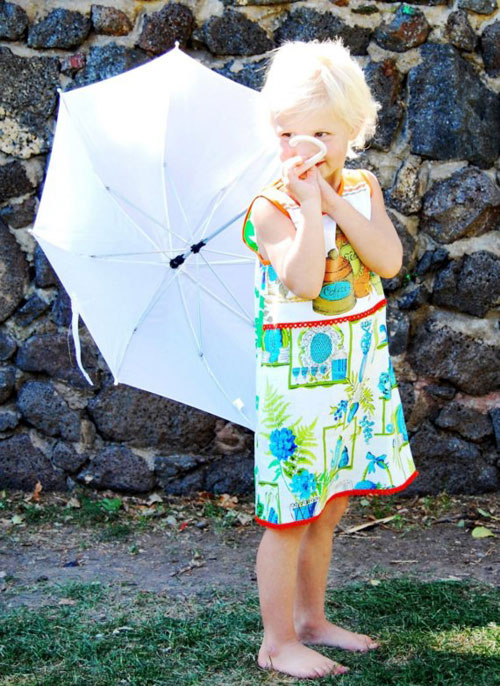 Who wouldn't' smile when you saw this little fresh outfit coming at you?
I actually bought one of Inessa's dresses and was so charmed by her personal note and sweet packaging to boot.  Please note Etsy sellers that your buyers really do appreciate the additional care you put into delivery your packages.
Those pants kill me. I love pseudo colonial vintage.
And I love these great adult size slippers she makes too. What a nice housewarming gift, eh?
And wouldn't this make the sweetest gift for a friend who just gave birth?
Also, Inessa is having a perfect little sale right now featuring some dandy little outfits that would be great for summer.  Like these…
Enjoy!