Twas the week before Christmas and all through the 'net, a few vintage goodies could still be met!
It's true. Although we are heading into the final countdown to holiday goodness, Etsy and eBay are still loaded with vintage goodies for you all!

Let's start it off with vintage baby boots that are too almost (almost) too darn cute! From Etsy seller, Little Vintage Violet.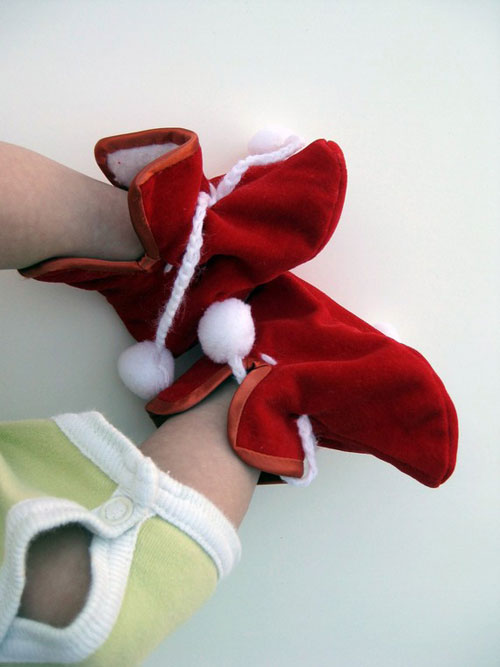 You know I love plaid, but this plaid has my heart. It's like a rainbow plaid of joy in dress form. Â And the little button placket is KILLIN' ME! Â J'adore, 3 Ring Circus.
Matryoshka dolls aren't the only things cute from Russia, natch like this sweet Vintage Russian shirt is quite the catch.  From eBay seller, pycckoe.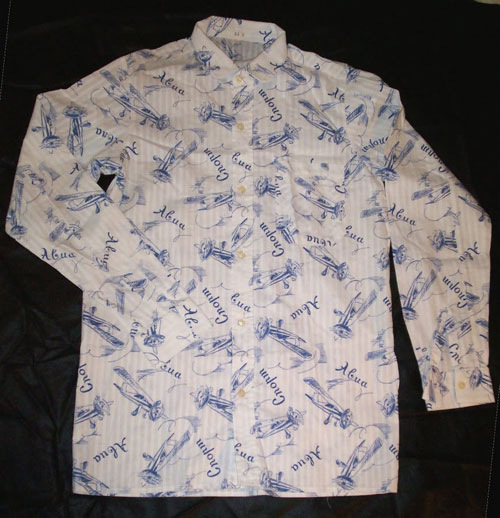 A bit of pretty striped red dress so sweet it could rot a tooth. From Etsy seller, Mother Midnight.
I'm totally in love with these sweet size seven green and gray suede saddle shoes are too adorable for words. And they are wide which means they would probably fit most kids today.  From eBay seller, Eegnats.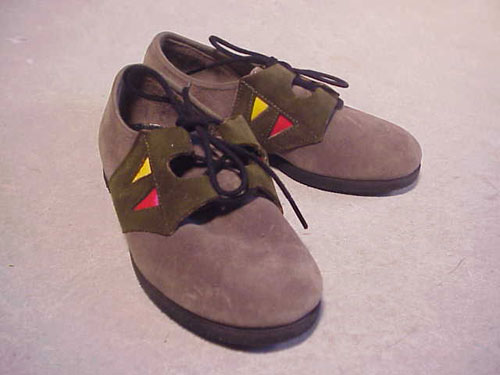 It's so cold outside that one would know something like this darling plaid coat with velvet collar to boot. From Etsy seller, PirateB00ty.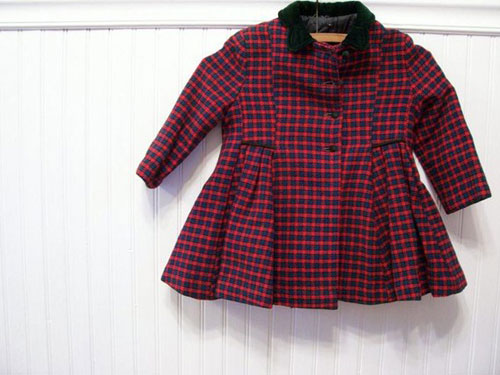 Rocking horse and cowboy cuteness in cardi form. I love a good hand knit and it doesn't get any cuter than that!  From Etsy seller, Sweet Moonlight Shop.
I want to have another little baby girl just so I can buy this beautiful beautiful beautiful widdle perfect pink baby sweater. I die. You are a wonder, Frecklewonder!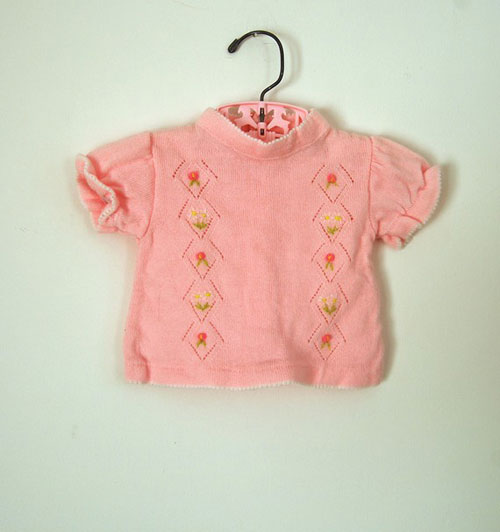 This charming sweater is perfect for a little anglophile on your Christmas list. Â From eBay seller, Connie Marble.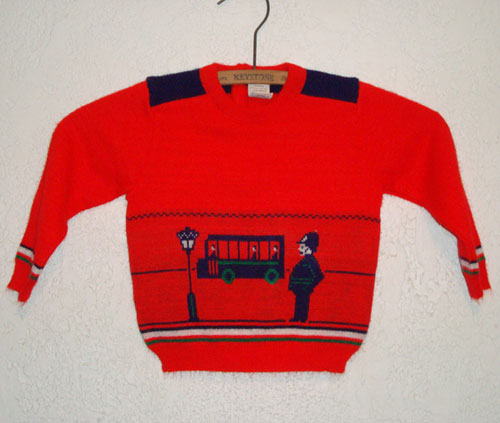 Miss Lish never lets us down. But since her shop has more than 400 pieces of vintage kid clothing in it combined with her great eye for kid's clothes–well how could I not find such goodies like this polky-dotty doggie romper.
Not to shabby of a round up this week.
And this is going to be a great week coming up, people. Alix has rounded up some wonderful bits of holiday cheer that I think will bring many a smile to you all.  So, make sure to come back twice a day for some sweet little Christmas goodies that will certainly make you smile.