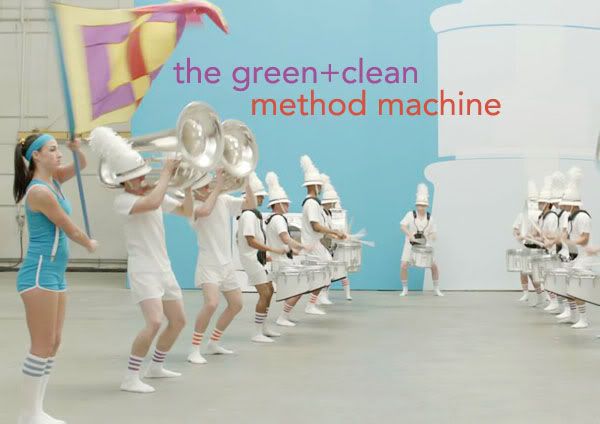 Ratta tat tat! Ratta tat tat! Method Mania is kicking off with a bang! By now you know we are pleased as punch to be partnering with these guys as official Method Mavens and today we're excited to share with you a super fun video that will tell you what it really means to CLEAN HAPPY!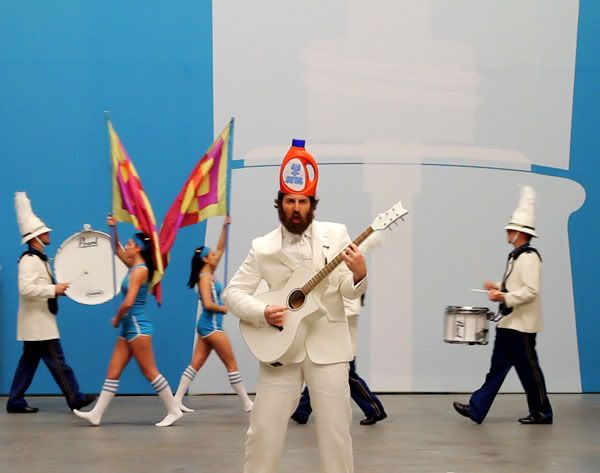 Before we get to the video though, we thought it would be a good idea to talk to you about one of the reasons we love these guys so much. Of course their products smell beautiful and look amazing. But they also clean like crazy and are better for the environment and —most importantly— you and your family.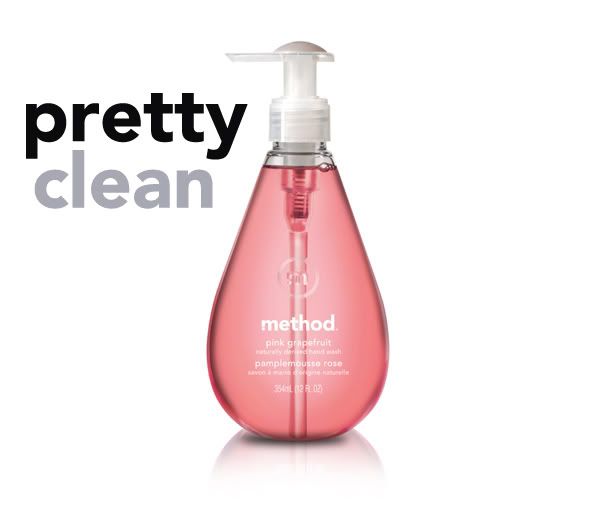 The makers of method don't use icky additives like parabens, phosphates, ammonia, chlorine bleach, and a slew of other yucko chemicals because of their known adverse side effects. This is really important to us! We'll be talking about these more in the coming months as we test-drive specific products and let you know what we think of them!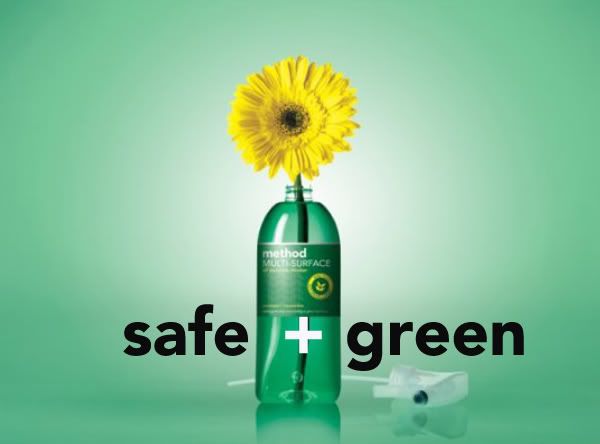 OK, so are you ready to see the video? It's really adorable. Be on the look out for the light bright-esque color wall. The pegs? All colorful bottles of method hand soap! Clever, clever!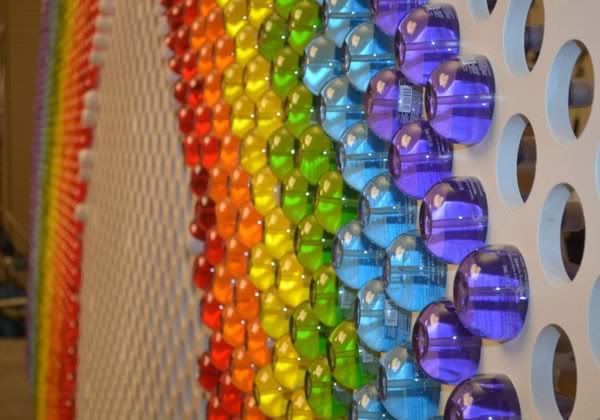 So fun, right? It really captures the quirky and very lovable spirit of the entire company. (Did we mention that the video features method employees?? Including that bad ass skateboarder!) But now HOLD UP a second. You didn't think we were just gonna spend every post braaaaging about our awesome trip and yackity yacking about how cool the peeps of method were and just have you take our word for it??? Oh no, my friends. We want YOU to come out to San Francisco and see for yourselves!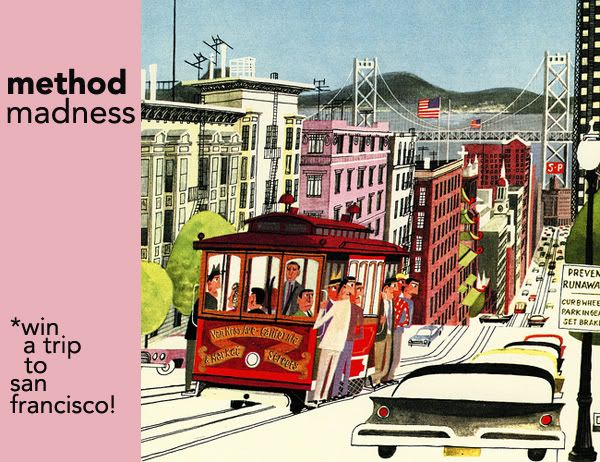 Yep, it's true. You could win a trip for two to the colorful method headquarters in San Francisco, lunch with Eric and Adam (the awesome method co-founders), AND win a year's supply of rockin' method products! How cool is THAT?? To enter, simply head on over to the method facebook page. The sweepstakes starts today March 12, 2012 @ 06:00 am (PDT). Enter soon because the contest ends April 03, 2012 @ 11:59 pm (PDT). Good luck!!!!!
Oh, and if one of you Kiddo reader's win? Dottie and I promise to treat you to a tasty beverage (boozie or otherwise)! Leave a comment if you enter so we know to send good luck vibes your way!
So what are you waiting for folks? Get on out there and enter! And remember….CLEAN HAPPY.

this post brought to you by:

 but all opinions are, of course, our own!