I know it's not Widdle Wednesday yet, but I couldn't resist.  Think of this as Tiny Tuesday. Tee hee!
Twins run in my family.  Two of my cousins are blessed with twins. Double the fun, they say.  And double the opportunity for awesome clothes.
Like the above cuteness from the husband wife team behind Snug Attack who have charmed me with their bold san serif onesies design that prove that you gotta have a sense of humor when you have twins.
But don't worry–single babies can wear some goodies from Snug Attack too.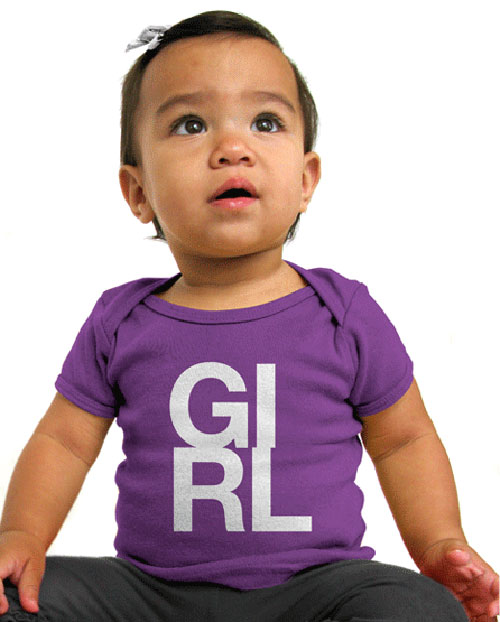 These really are rather brilliant, aren't they? I love good old fashion clean design.
The line is admittedly very small right now, but hey–but I have a feeling more good stuff will be coming down the pike from Snug Attack.
Stay tuned, my friends…