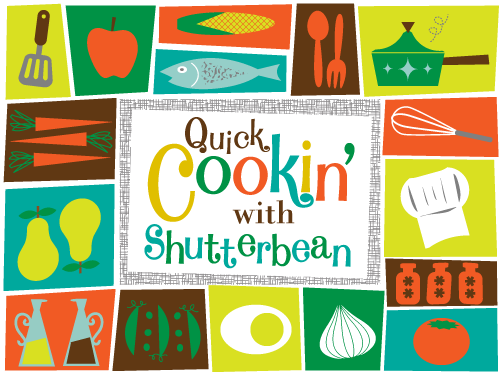 Hi Kiddos! It's Tracy from Shutterbean here with another yummy-and-easy recipe for you. Apple season is coming up….and you know what that means??!! Â Homemade applesauce!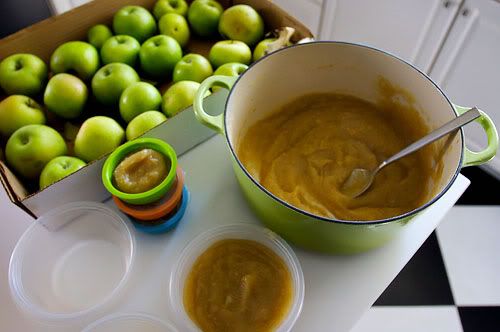 I have warm fuzzy thoughts when I think of my mom's homemade applesauce. My grandmother had several apple trees in her backyard that we would collect from and my mom would turn our loot into fresh applesauce. We would eat bowls of warm cinnamony applesauce and think it was pure alchemy! Â Perhaps your children will think you're a super hero too if you make some. I swear, you'll never look at jarred applesauce the same way… Let's get started!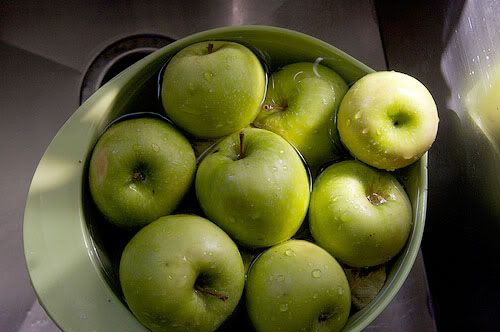 Start out with a big bowl of apples. There's about 12 in here. A mixture of varieties is kind of fun, but unnecessary.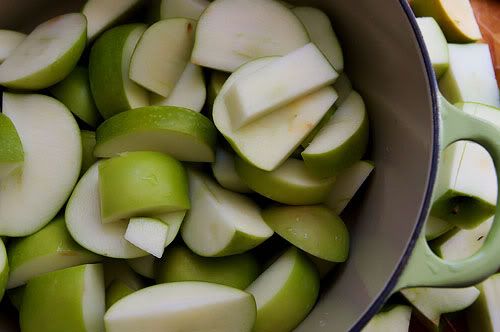 Chop up your apples, removing the cores and throw them in a large pot.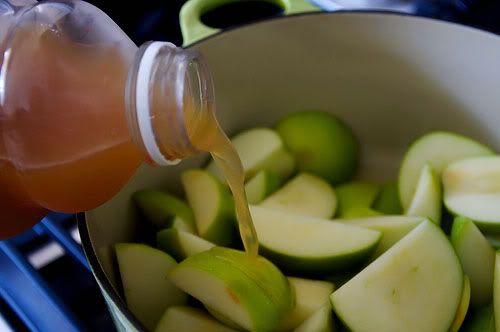 Over medium heat, add some water OR unfiltered apple juice to the pot. Â In the end, there should be about 2 1/2 cups of liquid added to your apples. Â If you aren't adding juice, this would be a perfect time to add a sweetening agent. Brown sugar, maple syrup or agave syrup will do the trick. Remember to go light and then add a little more if you feel it needs more sweetness.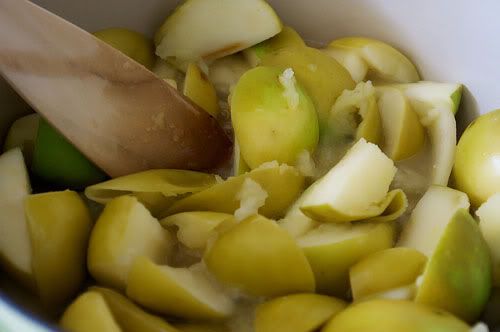 Let the apples stew, until they break down. Stir every now and then and keep adding juice or water when the sauce seems too thick. Be careful not to burn the apples!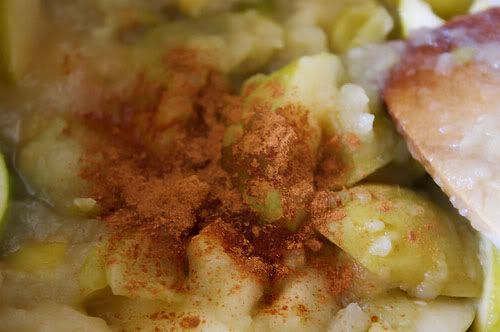 Add a tablespoon of cinnamon to the mix! Â Too much cinnamon for your taste? Go easy on it! Wanna jazz it up even more? Add some chopped candied ginger to the apples when they're stewing! Â It makes it nice and spicy!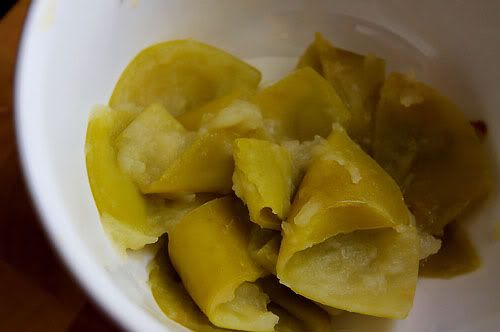 Don't feel like taking out all the skins? Puree it! Think of all the fiber!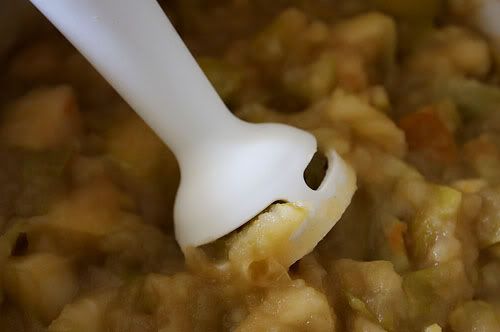 After all the apples have cooked down, stick an immersion blender in and puree it!
It makes the mixture smooth and delicious! Â You'll find that the skins help thicken up the sauce.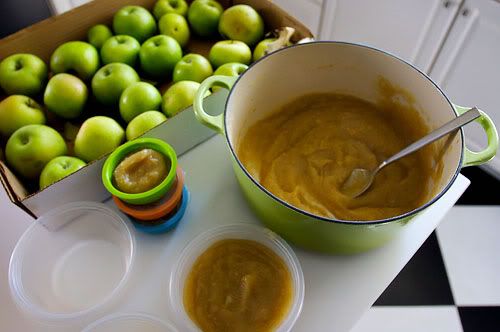 And now you have homemade apple sauce! Let cool and store in the fridge!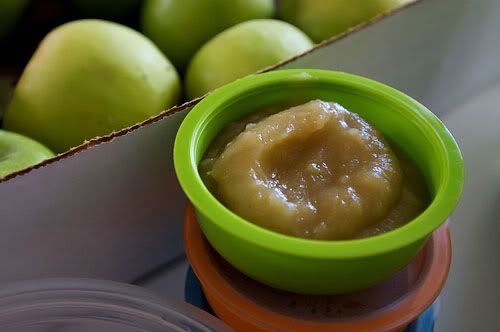 The process takes about 40 minutes and your house is going to smell AH-MAZING!!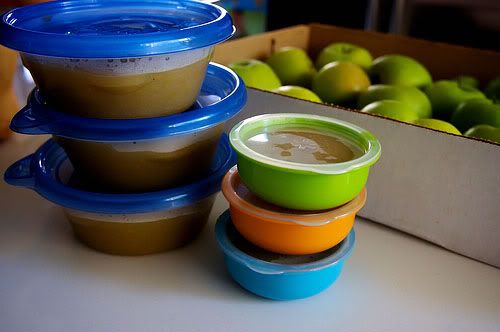 Now that you have all this apple sauce what can you do with it? Well of course it's super nom-worthy for the kiddos, but grownups can enjoy a tasty apple sauce too. Put some in your pancake batter! Â Add a little to a brownie recipe! Â Mix in a little with your yogurt and granola! Put some in your banana bread! But honestly…it's heaven on its own.
Thanks for stopping by!! I'll be back again soon more quick-n-easy recipes.