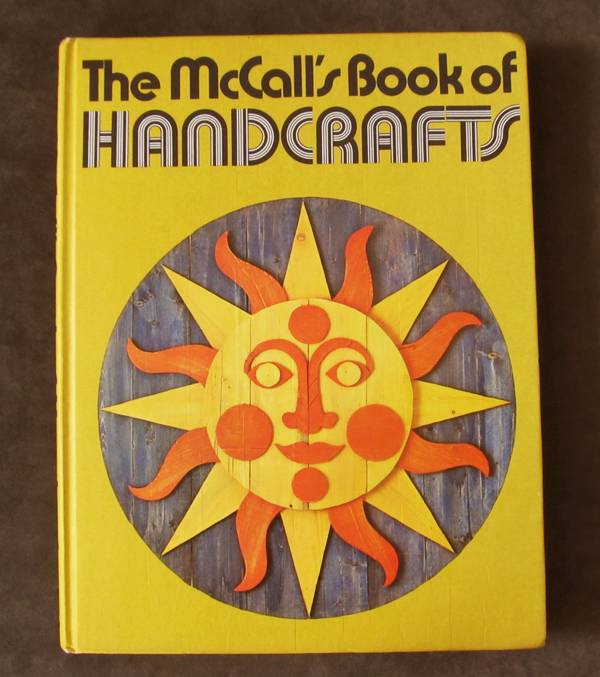 As you know, I love a good vintage craft book! And this one is a holy grail of awesomeness!
Published in 1975, this sweet craft book has the best seventies crafts one could imagine.  And some that really should be brought back–like this wonderful tissue paper lampshade designs.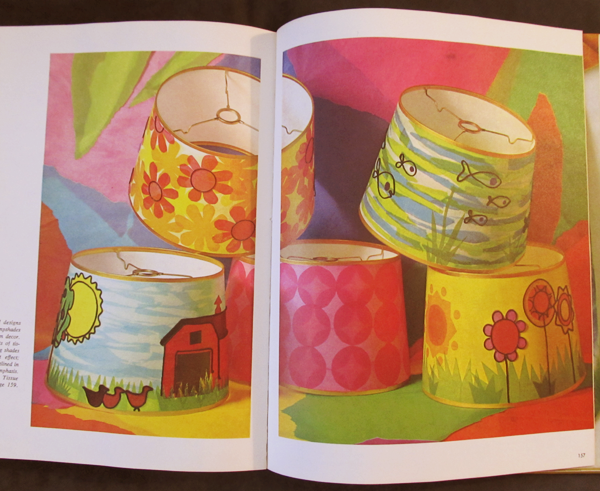 There are some great pottery ideas–like this wee unicorn!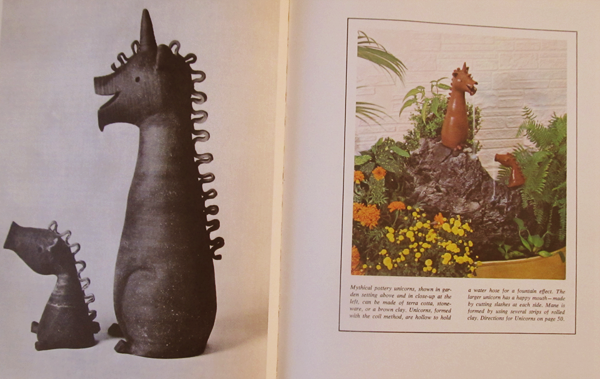 Am I'm head over heels over these royal little candle holders. Kinda want to make 'em!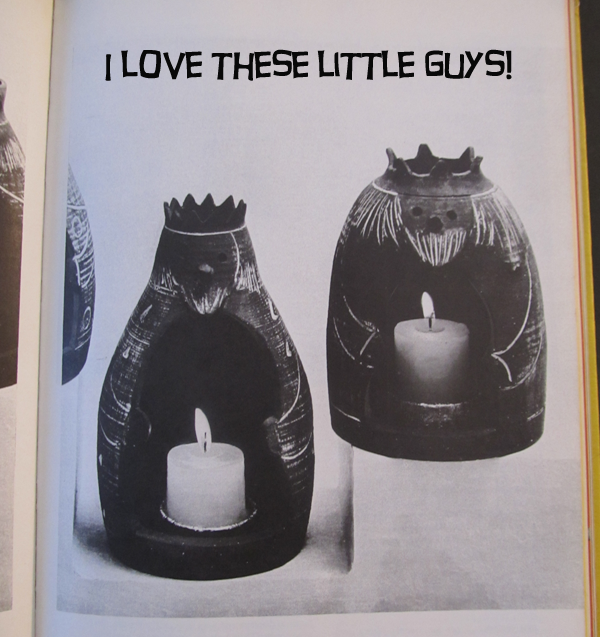 But a seventies craft book couldn't be a seventies craft book without a big chapter on MACRAME!!!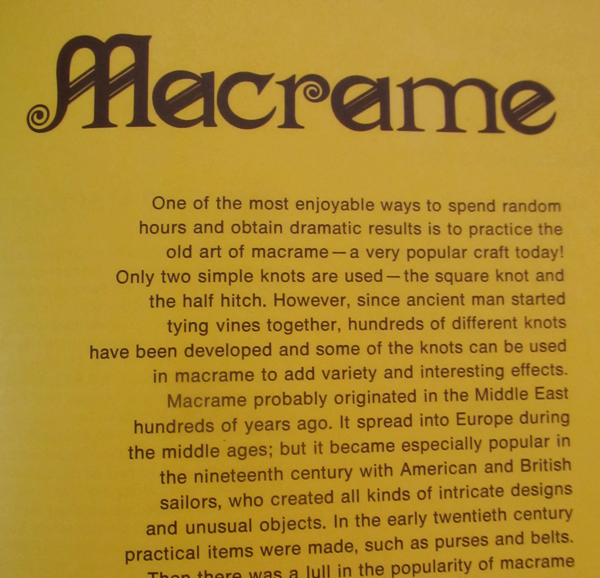 Check out these sweet knotted bits of crafty goodness!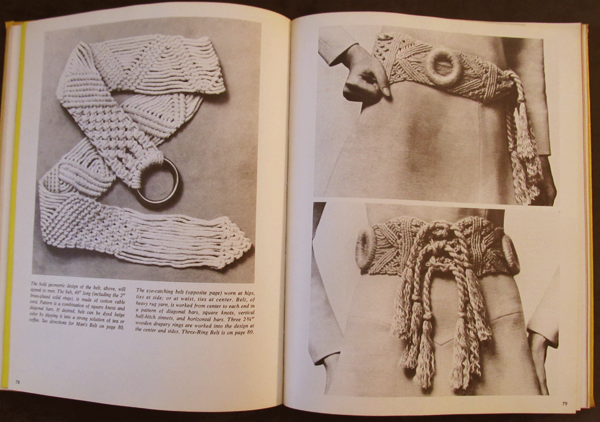 I would die of joy to find this necklace at an estate sale…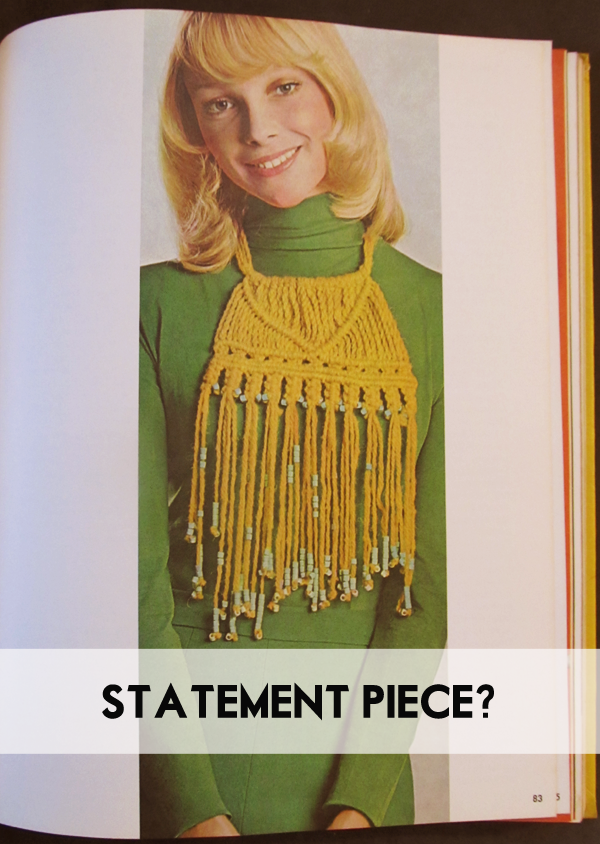 Oh, but there are some goodies for the gents in the form of batik ties, natch!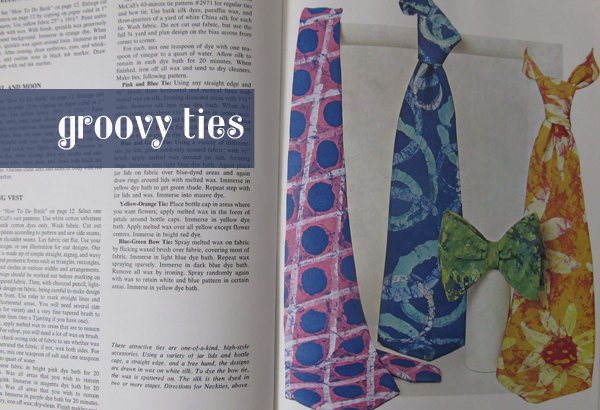 I'd kinda want to get those sweet batik fishies too!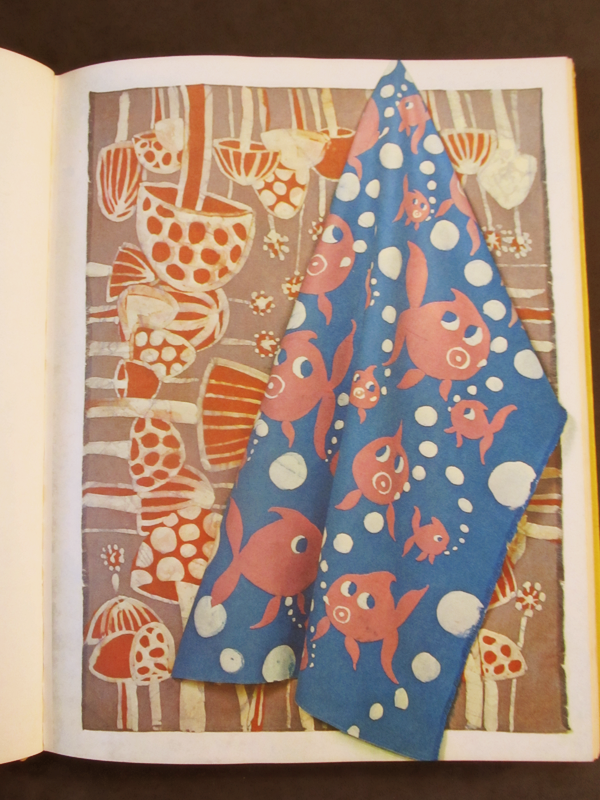 Oh seventies crafts, you are too good to be left in the seventies! When is macrame coming back?  All that is missing is a chapter on latch hook rugs.
Did you ever partake in macrame? Any of these crafts zinging with you?