Last week we were talking about birthday parties because Dottie's Peach is turning a grand TWO. I threw out the idea of a Matryoshka party, but I also wanted to share one of my new faves! The talented Mena Trott from Sew Weekly is incredibly clever when it comes to birthday parties for her little girl Penelope. I'm sure you've seen her ab fab "It's a Small World" birthday. This past year she did it again! Check this out: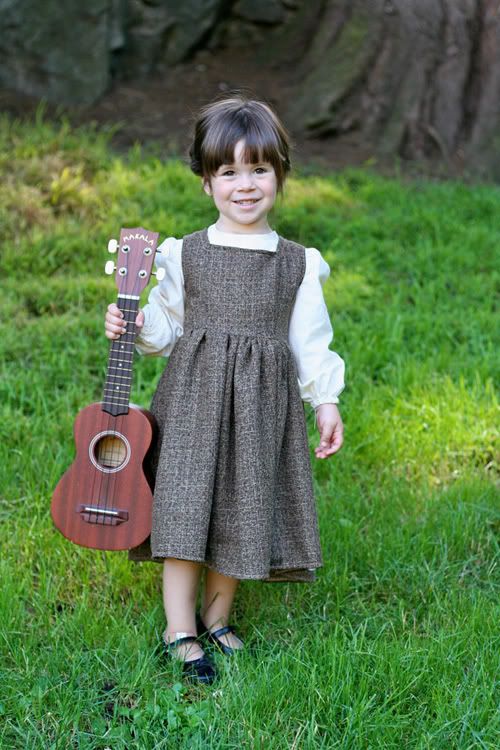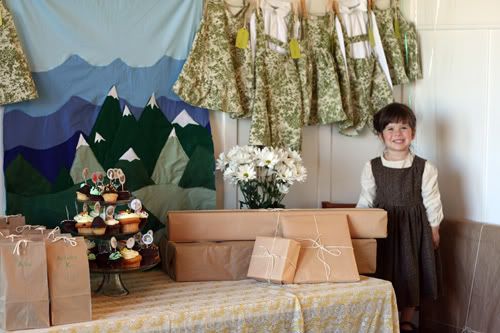 Weeeee! How cute is this little girl?? We're off to a good start! Next step, a hand stitched backdrop for a perfect Alpine scene: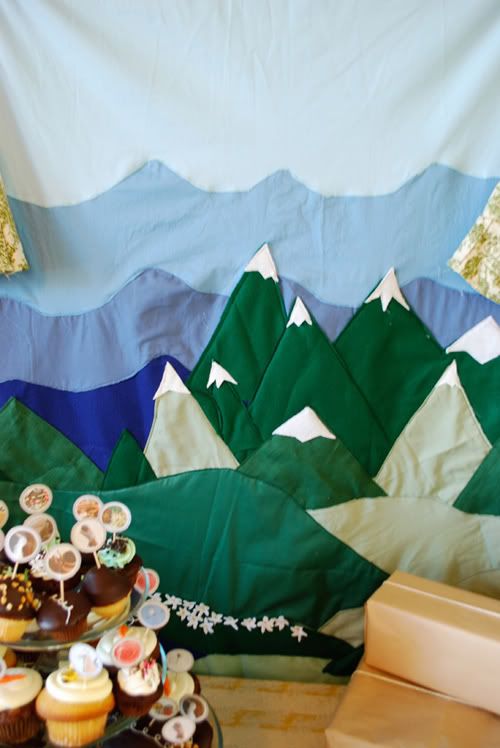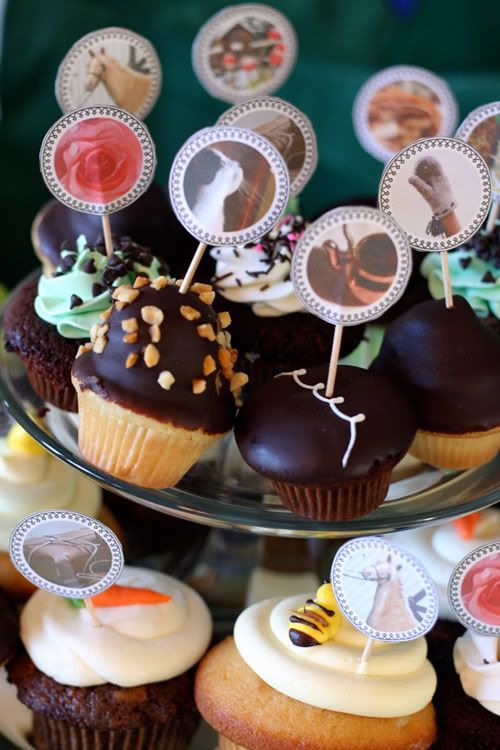 The cupcakes had little images of "favorite things"—raindrops on roses and whiskers on kittens….
Speaking of….my absolute favorite part of the decor was the wall of play clothes: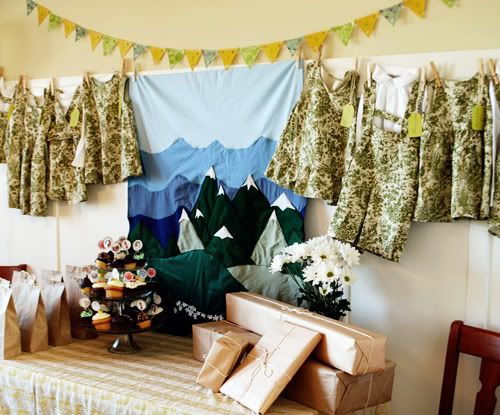 This was inspired by the infamous scene where Maria (Julie Andrews!) makes play clothes for all the Von Trapp children out of the curtains hanging in her room. (One of THEE best scenes in the film!  "My Favorite Things" is such an amazing song…) Amazingly Mena found green and white toile curtains at the Alameda Antique Fair and she was able to make outfits for all of the young party guests (ages age seven months to three years old). How genius is this woman??? Wow.
The goodie bags? Brown paper packages tied up with strings!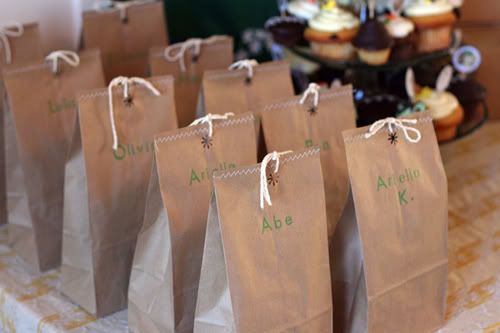 The adorable party guests in their fantastic outfits.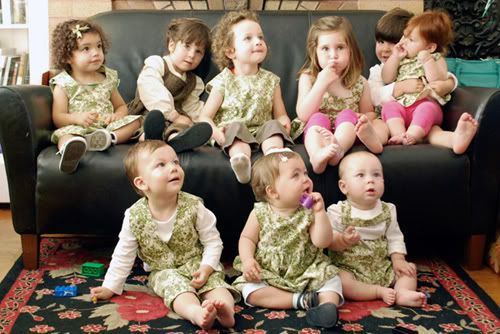 Bravo Mena for this stunner of a party! Please stop by Mena's wonderful blog, Sew Weekly. Her sewing projects are all so inspiring!!