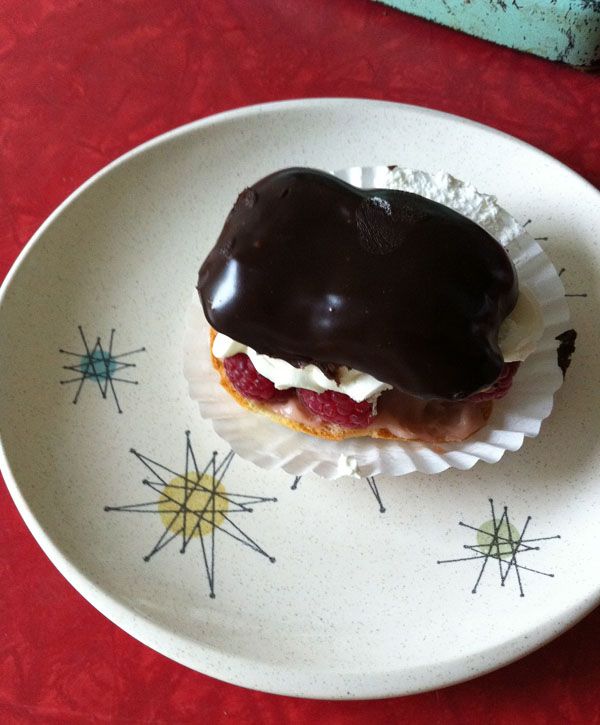 Our fabulous neighbors are so much fun…and in addition to being really cool, one of them is a baker. He pops by every so often with a treat from his bakery. It's always this amazing array of goodies….sometimes eclairs. Sometimes carrot cake. One time this fancy thang: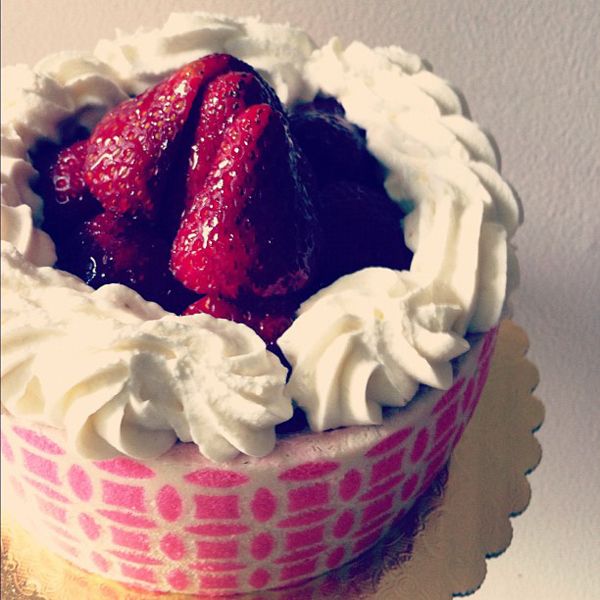 So yummy! And a little while back, he brought over a giant apple pie. The kind that you see in nursery rhymes…..SO huge it looked like it wasn't even real. It came in a big pink cake box. We were planning on eating it that evening, and so rather then stick it in the fridge…..i placed the box on a plate and set it in the sink. Avoiding the counter top and Sammy's leggy advances. Sam is a fabulous dog, but he loooooves to snoop around the counter when we're gone. His favorite thing is to drag the little scraps compost bin we have off the counter and nose around in it. So i figured, the sink was a safe bet. Except, someone is a crafty dog.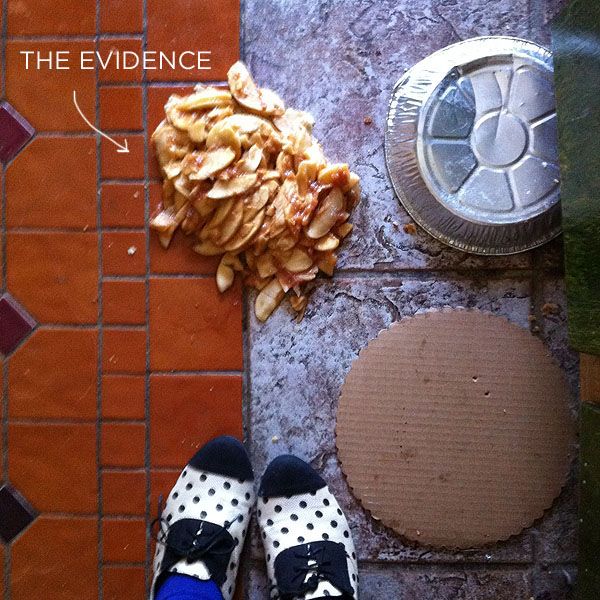 Yep. We came home and not only had he dragged the giant box out of the sink….he daintily ate every piece of crust, leaving only a neat little pile of apple filling. Well, at least he was tidy, right?