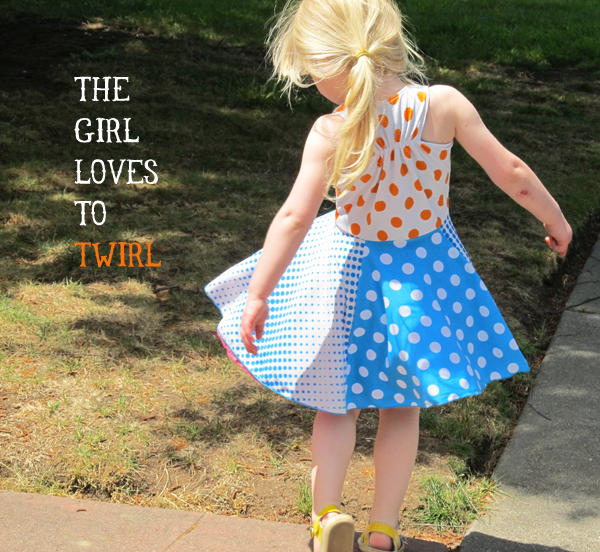 Children develop these crazy obsessions with specific pieces of clothing. An Elmo jacket. A pair of orange crocs. Â Those red mittens Grandma knit up last winter.
Well, it finally hit the Peach thanks to a package from Twirly Girl.  I had no idea that this would happen when I opened up the package the company sent for review.  Oh, but the gleam in the Peach's eyes when she saw the Lots O Dots dress.  This little reversible number stole the Peach's heart with its orange polka dots on one side and rosy lace skirt on the other side.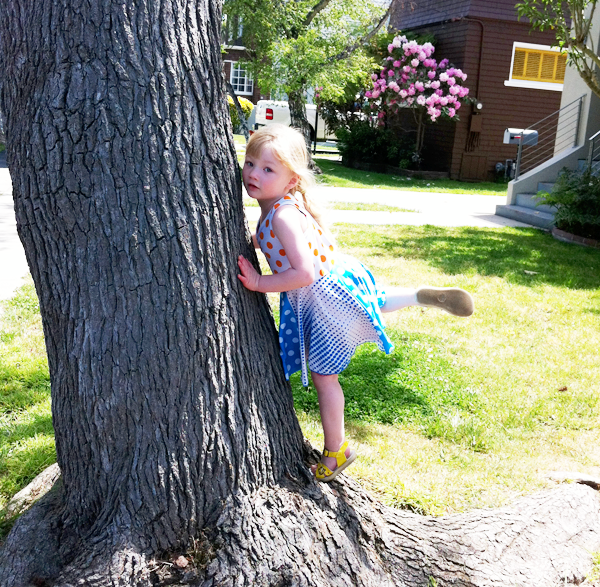 As soon as I slipped it over her head, the Peach knew just what to do—twirl!  I don't know what they do, but this dress is cut to twirl.  And jump. And run and skip and basically keep up with any three year old's exhaustive schedule.  Worn with those little UnderTwirl™ Shorts, well, that is her new summer go-to outfit.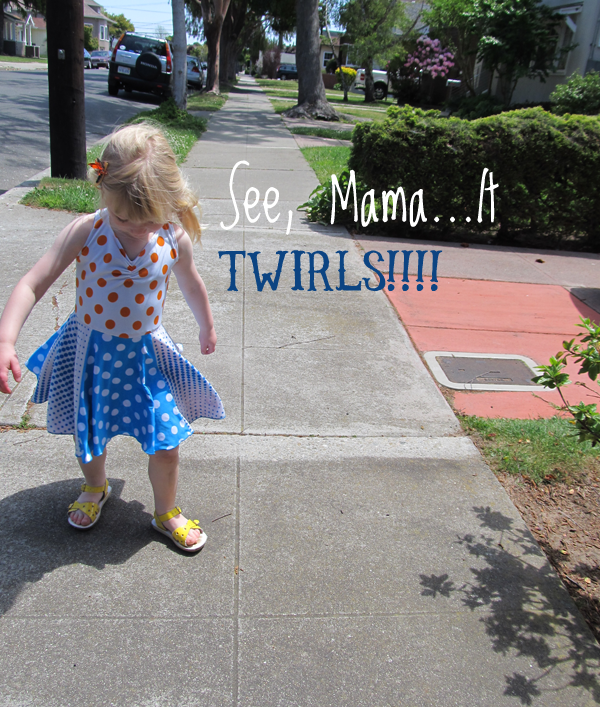 When I do manage to pry the dress off of the Peach, I simply toss it into the washing machine and voila—it is ready to go again for another day of twirling and giggling and running and being the Peach. Like an old Timex watch, this dress takes a licking.
The L.A.-based company has its act together producing small batches of any given version of the different style outfits—giving the girls outfits as unique and exciting as they are.  The designs are made to be soft, comfy, and multi-functional—perfect for layering to be worn in all sorts of weather.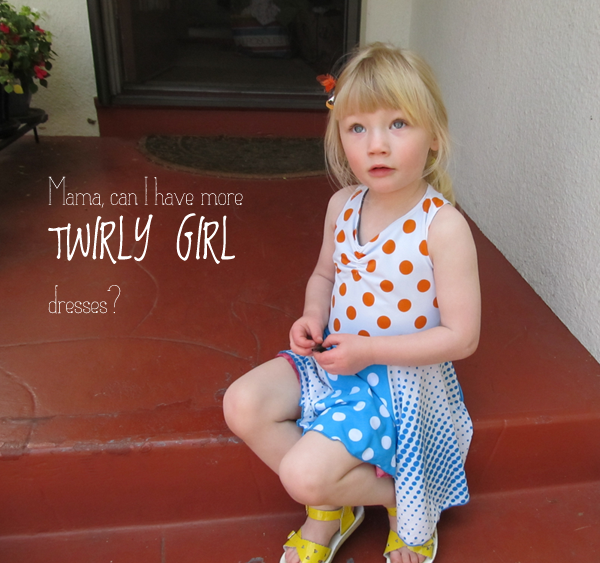 The kind folks at Twirly Girl have offered our readers a 20 percent discount off of anything on the Twirly Girl site.  The coupon code is "Kiddo20" and lasts until June 23rd.  I'm going to use it myself to get the Peach the next size up dress to keep her twirling throughout the year!
Did you have a favorite piece of clothing as a kid? How about your own kiddo?